20 exciting experiences to celebrate Spring - Part 2
From bluebell walks and birdwatching to canoeing and Dawn Chorus Day
Image

23rd March, 2022
The second part of our guide to special Springtime events and experiences.
11. Go for a paddle
Hereford Canoe Hire offers spring paddling trips from April on a quiet stretch of the River Wye. The most popular routes run 8.5 miles, Lucksall to Hereford, Hereford to Lucksall, and take around three hours; half-day trip £60 per canoe.
Image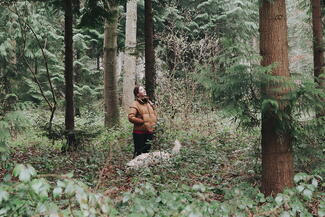 12. Go foraging with an expert
Gather some friends together for a private foraging trip, £250 plus travel costs for up to 12 for a half-day foraging with meal with Wild Food UK or book a course with 'Eat Your Weeds' expert Liz Knight from Forage Fine Foods.
Image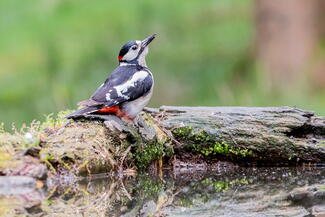 13. Watch the birdies
Spring has sprung in Lea & Pagets Wood Nature Reserve, where a small population of pied flycatchers, woodpeckers and many warblers can be spotted, plus dormice, foxes, badgers and fallow deer. Free entry.
Image
14. Become Vikings for the day
Learn how to play six traditional Nordic games that were once played by the Vikings at The Viking Games based in Ewyas Harold. An hour's axe throwing for over 16s costs £20. Bespoke packages available, too.
Image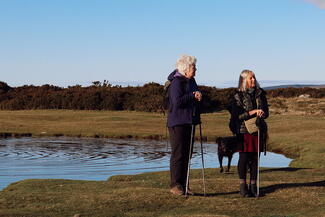 15. Discover the Ice Age
Take a fascinating guided walk around Ice Age Ponds with Herefordshire Wildlife Trust. The ponds were created more than 20,000 years ago – when woolly mammoths were still roaming around the county!
16. Step into the past
Enjoy gorgeous spring flowers including wild garlic, early purple orchid and scarlet elf cup at Woodland Trust's Credenhill Park Wood, formerly a Roman army depot and medieval deer park. Free entry.
Image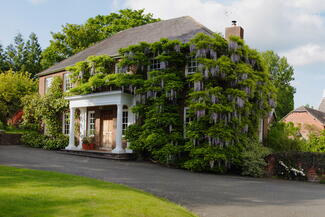 17. Wander around gorgeous gardens
Hergest Croft Gardens, Kington, opens daily from March 26, adults £7, under 16s free. It is home to thousands of rare plants and trees, and has a magnificent Azalea Garden. There's a Spring Fair on May 2. Meanwhile, another favourite, Stockton Bury Gardens, opens on April 1 and is the perfect place to soak up spring colour, visit  Wed-Sun 11am-4.30pm, adults £9, children aged 5+ £5, under 5s free.
Image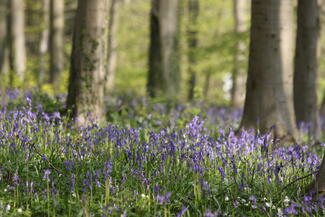 18. Breathe in the bluebells
Drifts of beautiful bluebells arrive mid-April to late May, earlier if spring is mild. Discover great places to see them with our insider's guide to the best bluebell walks.
19. Make a spring plant hanger
Get crafty this spring and make a macrame plant hanger to display your pot of primulas, crocuses, tulips etc on a workshop at Lov Leaf Shop in Church Street, Hereford, £25pp. Assorted dates in spring.
20. Celebrate Dawn Chorus Day
Join the Dawn Chorus Walk, Sunday, May 1, 5am-7am, at Titley Pool, Titley, and celebrate the county's beautiful birds. Organised by Herefordshire Wildlife Trust, it costs £10pp.