Image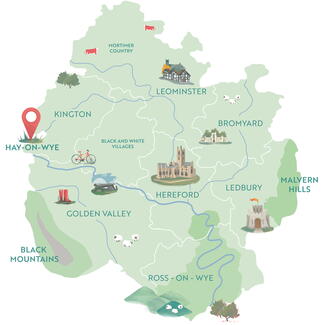 Hay-on-Wye
Literary credentials. Festival favourite. Outdoor adventures.
Books, books & more books!
Home to two international Festivals
Superb independent cafes & shops
Brilliant base for outdoor pursuits
Straddles the border between England & Wales
Image


For a tiny place, Hay-on-Wye has a really big reputation. Dubbed the 'Town of Books' for its profusion of bookshops, Hay is also home to two international festivals: great writers, thinkers, artists and musicians share their big ideas at Hay Festival and How The Light Gets In. Beyond its cultural life, Hay's location makes it an ideal base for outdoor adventures – hugging the River Wye, and with a foot in both England and Wales, it's a captivating place to visit for bibliophiles, walkers and water-lovers alike.
Love Your Hay-on-Wye Break
Image
Market Town Mooching
Take a wander around the pretty streets of Hay-on-Wye, packed with art galleries, homeware stores, eclectic antiques emporia, and, of course countless bookshops.  Relax in boho cafes or head for the Thursday morning market which is packed with more than 40 stalls piled with gorgeous edible goodies and much more.
Image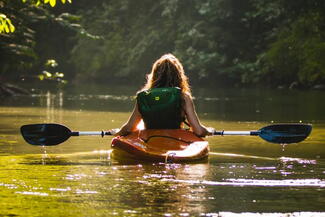 Fun on the River Wye
Over 100 miles of the Wye is navigable to canoes and kayaks – get a taste of river life on a half-day paddle to Whitney-on-Wye, or tackle a multi-day camping and canoe adventure on a guided tour or self-steered voyage. Look out for kingfishers, herons, cormorants, swans and otters as you wind downstream. Wild swimmers, stone skimmers and picnickers head to the Warren, a shingle 'beach' and open meadow just a short walk west along the riverside path running behind St Mary's Church.
Image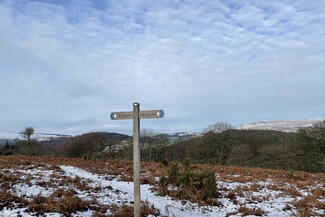 Hike or Bike the Hills
Both the Wye Valley Walk and Offa's Dyke Path pass through Hay-on-Wye, making for some corking days out on foot. Hike south along Offa's Dyke to the heights of Hay Bluff for far-reaching views over Herefordshire and the Brecon Beacons. Or take to your bike to explore the mountains and quiet country roads – stretch your legs a little farther to roam one of two Cider Circuits or the Black and White Villages trail. 
Image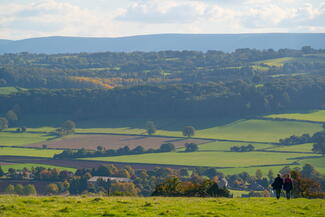 Explore the magical Golden Valley stretching southeast of Hay-on-Wye on a road trip or cycle ride. Wind through the rural settlements of Dorstone, Peterchurch, Vowchurch, Abbey Dore and Ewyas Harold, admiring the glorious countryside en route.
Read More
Image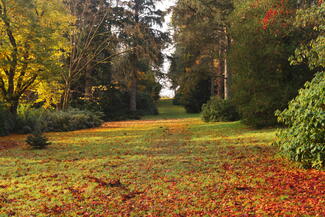 Trace the route of the mighty earthwork ordered in the eighth century by King Offa of Mercia to mark the border between England and Wales. Offa's Dyke Path stretches 177 miles from Chepstow to Prestatyn; tackle the short leg from Hay-on-Wye to Newchurch, where walkers can enjoy a cup of tea at the church, or continue the extra miles to Kington.
Read More