Image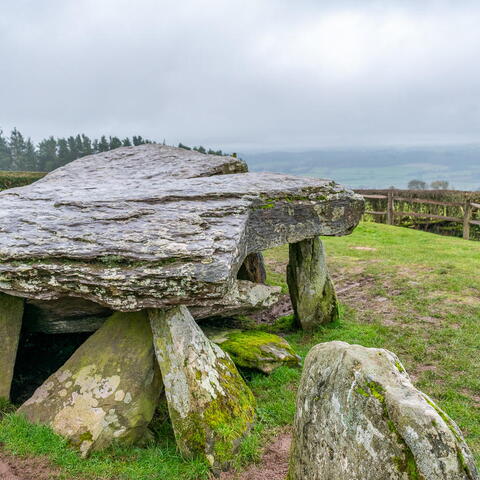 Image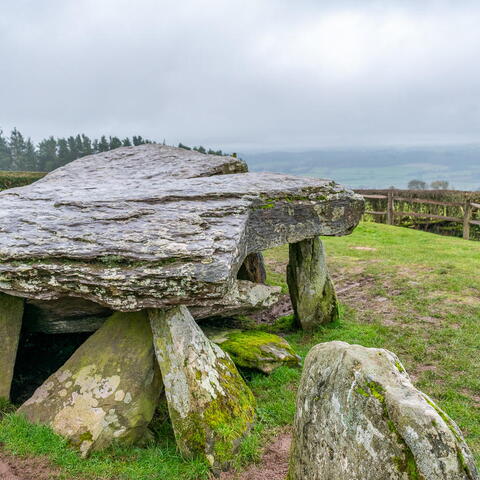 Itinerary:
3 Day Secret History Tour
Uncover local legends, folklore and heritage delights.
Go off-the-beaten-track to discover the secret histories of ancient castles, heritage churches and iron-age hillforts reclaimed by nature.
Day 1 - Getting Acquainted
Having reached your accommodation mid-morning, head straight out of the garden gate to stretch your legs and explore the surrounding footpaths and bridleways. You're out in the wild now, so don't forget your OS Map or footpath app that doesn't rely on mobile data.
At dusk, drive along winding country lanes towards your dinner destination - keeping an eye out for barn owls and deer. An evening meal at The Bridge Inn in Michaelchurch Escley will help you find your feet in the Golden Valley, a ruggedly handsome and hilly slice of Herefordshire where there are no market towns but a plethora of historic villages including Dorstone, Peterchurch, Abbey Dore, Longtown and Ewyas Harold. The Bridge sits right on the river and offers accommodation as well as a fireside pint. Ask at the bar for a taste of locally-made Black Mountains Botanicals Gin.
Before bed, get lost on Wikipedia as you read up on the history of the Welsh Marches and the folklore captured by Ella Mary Leather.
 
Image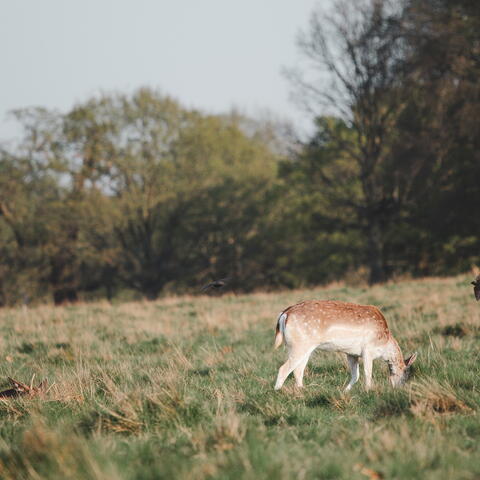 Day 2: Castles and Churches
A meandering drive around west Herefordshire's narrow lanes will take you to romantic ruined castles and tiny churches rich with history. Essential stops include Arthur's Stone, a neolithic chambered tomb where legend says Arthur slew a giant, and Dore Abbey, a former Cistercian abbey where faded wall paintings include a royal coat of arms. Not far from Arthur's Stone is the magnificent but little-known Brobury Scar, a high red sandstone cliff with stunning views. 
From Dore Abbey, it's a short drive to Kilpeck Church famed for its Romanesque carvings and connections to diarist Francis Kilvert. While St Michael's Church in the village of Garway is one of only six churches in England built by the Knights Templar - you can still see the original tell-tale foundations. 
For lunch, enjoy a picnic in the shade of Longtown Castle and pop into Hopes of Longtown to stock up on nibbles and gifts to take back home or head to Snodhill, a quiet hamlet that's also home to one of the oldest Norman castles in Britain. 
Another gem off the beaten track is St Thomas a Beckett Church in Huntington. Here you'll find connections to the Mitford sisters and Mrs Churchhill, while half a mile down the road is a pre-Norman turret castle. 
While exploring the north of Herefordshire, make a stop in the historic market town of Leominster where you'll find gorgeous Grade II listed Grange Court and Leominster Priory, a noble landmark with a monastic past and links to the local legend of St Edfrith. Inside the Priory is a ducking stool where Jenny Pipes, a feisty local woman charged with being a public nuisance in 1809, was saved by speaking truth to power. Grab a drink at the Press Room in Leominster before heading back to the Golden Valley.
If you're not quite ready for dinner, pay a visit to Gwatkins Cider or Ty Gwyn. Both locally-loved cider makers will give you a tour and a taste of the good stuff that'll reveal why Herefordshire's terroir is so good for producing full juice artisan cider.
Image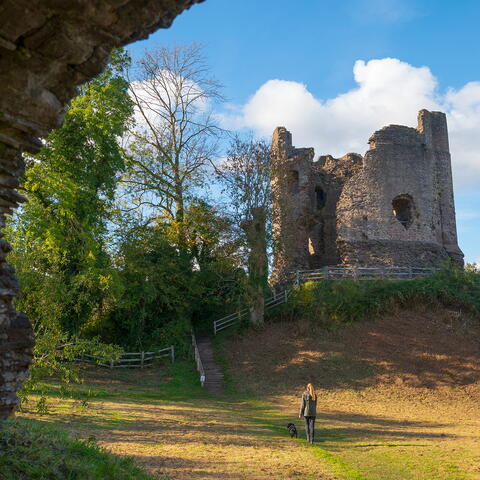 Day 3: Iron age forts
There are more than 30 iron-age hill forts in Herefordshire, each with its own secrets now lying underground. In the morning you might head to Sutton Walls. There's an off-road walk here that'll lead you to the site of a settlement that archaeologists believe was violently attacked by Romans in 48AD. Two dozen inhabitants were slain - their beheaded skeletons later discovered in a ditch. 
You will also want to visit Croft Ambrey in the north of the county. Digs on this site have revealed timber gates, guardrooms, and evidence of a Romano-Celtic temple. The fort lies along a National Trust route (Croft Ambrey walk at Croft Castle near Leominster) so you can also factor in a leisurely amble around the estate and parkland.
Having time-travelled through 1,000 years of Britain's history over the past few days, you'll have plenty to discuss over dinner at one of the Golden Valley's village pubs before heading home the following day. This trip has only scratched the surface of Herefordshire's hidden heritage - you'll just have to come back again to discover it all!
And finally...Grange Court. Leominster's Grange Court, built in 1633, is the last surviving market house known to be built by local master carpenter John Abel. In the late 1850s the entire building was dismantled before being rebuilt piece and piece in its current location and used as a family home for the next 100 years. Today the impressive Grade II listed building, having been saved by locally-run LARC Development Trust, is a busy Community, Enterprise and Heritage Hub.
Image