Arts & Culture
Quench your cultural appetite in Herefordshire. Contemporary art and craft galleries can be found tucked in cobbled city lanes and in pretty black-and-white villages, often in heritage buildings. If you travel high in the hills you'll find Canwood Gallery, with its exceptional sculpture park.
Apples and Herefordshire go hand in hand, so a visit to the Museum of Cider is a must. The Black and White House Museum is a Jacobean gem, with interiors decked out in period finery. The county's market towns have super heritage centres, including Leominster's beautifully crafted Grange Court, or experience something completely different at Bromyard's Time Machine Museum of Science Fiction.
The Courtyard Centre for the Arts in Hereford is at the heart of artistic life, offering stellar touring shows and in-house productions as well as films. There's cinemas and smaller theatres in our market towns, including the very special Richard Booth's Bookshop Cinema, as well as live music venues and nightclubs.
Image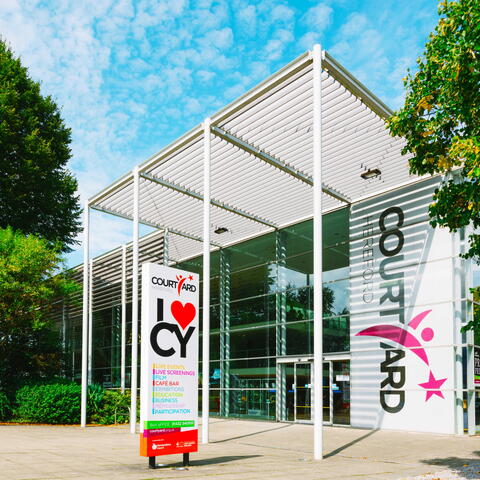 Inspiration In Your Inbox
Sign up for trip ideas, inspiring itineraries, new walks and cycle trails, plus cultural and foodie highlights.
© 2023 Herefordshire County BID