Food/Drink Producer
Real food and drink is something Herefordshire prides itself on. Meet our fantastic producers to find out more about their products and processes. They can't wait to show you behind the scenes and share their secrets.
Our cider is legendary and you'll find speciality makers across the county, from artisans to big brand names. Walk around the orchards, sample the ciders and take home a few favourites. Our Cider Circuits suggest scenic loops which call by fine local producers.
There's plenty of other award-winning tipples made here too from gin and vodka to wine, beer and cassis. Alternatively visit a dairy to discover how cheese is made.
Image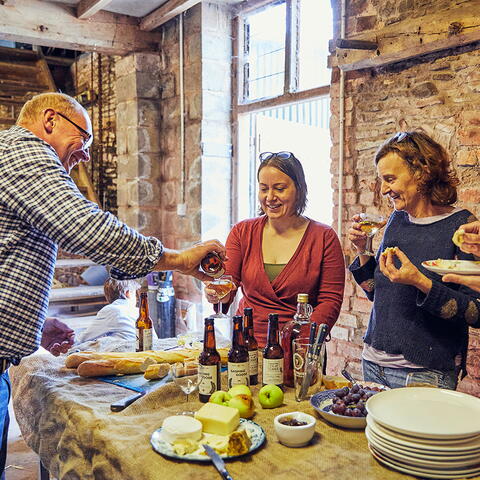 Inspiration In Your Inbox
Sign up for trip ideas, inspiring itineraries, new walks and cycle trails, plus cultural and foodie highlights.
© 2023 Herefordshire County BID