Forests & Woods in Herefordshire
The Japanese are definitely onto something with shinrin yoku, the art of forest bathing. We may not have given it a name but we all know how good woods make us feel - the sense of calm, the scents and sounds all around, sunlight playing on the leaves.
Surround yourself with nature: over 600 species of butterflies and moth flutter around Haugh Woods; Queenswood is home to shy deer and a magnificent Arboretum and birds of prey are often glimpsed in Mortimer Forest. There's miles of way-marked trails to follow, including at the county's National Trust properties.
Come in the spring to walk among the wood anemones and bluebells, retreat to dappled shade in the summer, and in autumn, simply wonder at the colours.
Image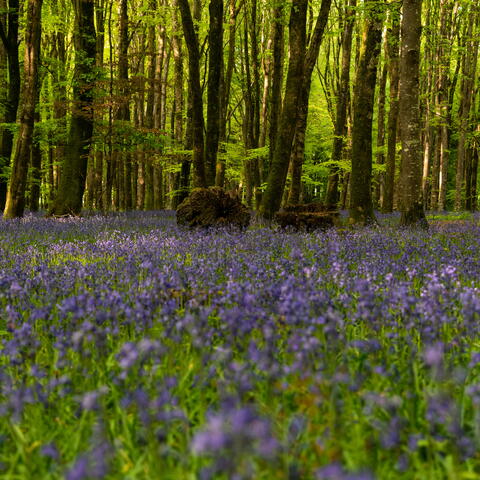 Inspiration In Your Inbox
Sign up for trip ideas, inspiring itineraries, new walks and cycle trails, plus cultural and foodie highlights.
© 2023 Herefordshire County BID