Herefordshire Churches
Our churches really are something special. From the majesty of Hereford Cathedral to our remote country churches, they are all captivating in their own way.
Whether hidden down country lanes or stood in the heart of our towns and villages, these ancient places have witnessed our history and helped create it too.
Intricate skills and craftsmanship are on display across the board, including the unique stone carvings of the Herefordshire School of Romanesque Sculpture. And there's some interesting churches to be found along our previously strife-riven border with Wales.
Be transported to Tuscany at the Italianate church in Hoarwithy, uncover the legends of Black Vaughan and Ellen the Terrible in Kington, sit under a 1500-year-old yew tree in Much Marcle, spot the infamous Sheela na gig at Kilpeck... we could go on!
Image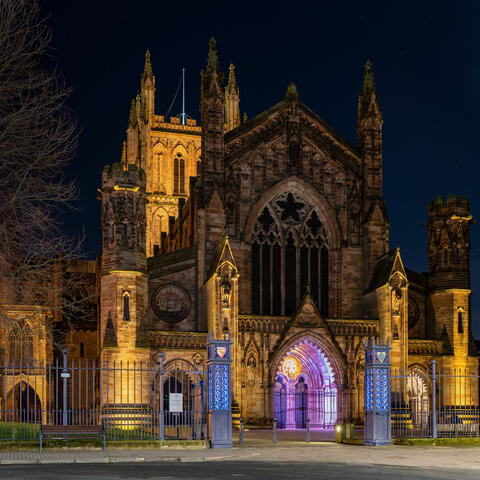 Inspiration In Your Inbox
Sign up for trip ideas, inspiring itineraries, new walks and cycle trails, plus cultural and foodie highlights.
© 2023 Herefordshire County BID