Wild Activities: Older Kids
Plan your family adventure
Image

19th July, 2022
Take to the water, embark on an expedition, whizz for miles on a bike, channel your inner viking, raft across a lake and speed around the woods on a quad bike.
Wild adventures on the river
Image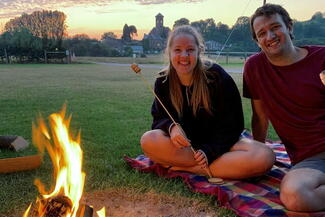 Image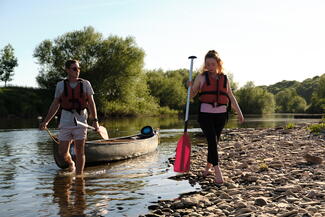 Canoe & Camp Expedition
A mini expedition along the river is thrilling for all ages, even teens!  Canoe downstream by day, staying at riverside campsites by night. You'll be supplied with a canoe, lifejackets and an expedition barrel (to keep your kit dry) and advice on the best places to camp. Available through Hereford Canoe Hire, Hereford Kayak & Canoe, Wyedean Canoe Hire and Canoe the Wye.
Image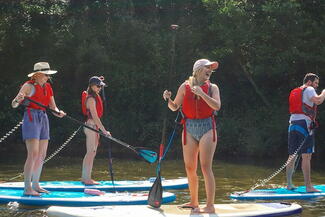 Image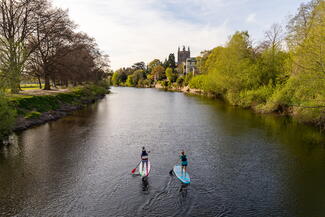 Family paddleboarding session
Get wild on a Stand Up Paddleboard! Smiles, laughter and a good soaking are all guaranteed on this fun-filled training session in Ross-on-Wye.  Learn the best SUP techniques, before playing games and taking part in races. Book through Paddleboarding Adventures. 
Image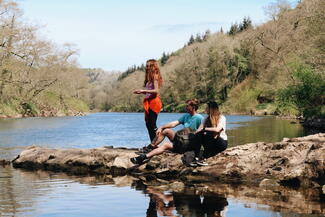 Image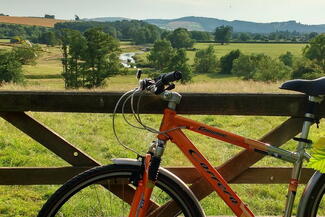 Canoe and cycle short break
For an action-packed short break, try a combined bike & canoe trips. Spend a couple of days cycling along water meadows and river valleys, picking up the pace for the occasional steep section, followed by a day's paddle downstream. Bed & breakfast accommodation, along with quality bikes and canoes are all part of the package with Wheely Wonderful.
Adrenaline activities
Hidden in the hills, you'll find heaps of high energy outdoor activities to set your pulses racing.
Image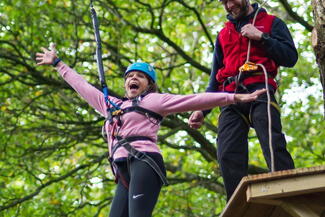 Image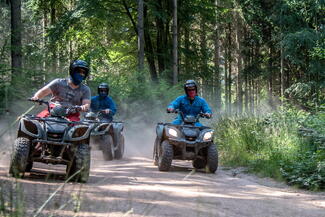 Naturally adventurous:
Fill your boots with outdoor fun at Oaker Wood. Raft across the woodland lake, speed around the woods on a quad bike and  tackle the high ropes before whizzing down on a zip wire. Low ropes assault course and woodland krypton will keep younger children busy.
Image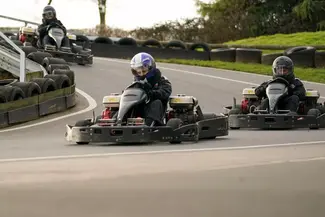 Image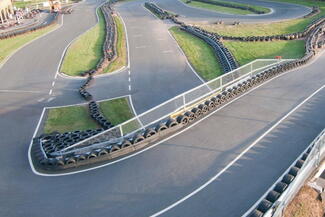 Arrive & drive
The over-8s will love testing their driving skills at the thrilling Herefordshire Raceway. Zoom around the challenging 600m circuit in an awesome twin engine kart. A great activity for adults too. 
Image
Image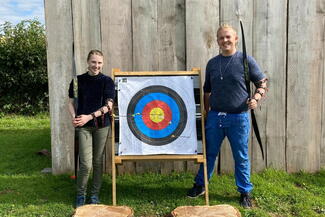 Channel your inner Viking
Turn up the tempo with a spot of axe throwing, knife throwing and archery at The Viking Games. Other Nordic games on offer include Molkky, Kubb, Bullrings or Stige which all require a combination of luck and skill to win. 
Image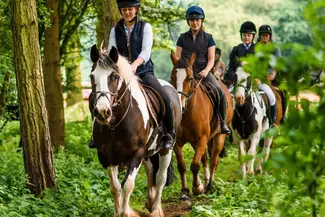 Image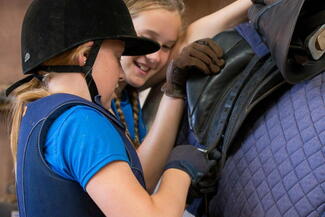 Hack around Herefordshire