Stately Homes & Castles in Herefordshire
Herefordshire lies in Marches country and witnessed many a brutal battle in years gone by. Today, there's no such strife with our neighbours but the legacy remains in the form of castles dotted along the frontier with Wales. From the well-preserved medieval stronghold at Goodrich to atmospheric ruins with many a story to tell.
There's an amazing array of stately homes here too - visit one of the oldest dwellings in England, wonder at the rich interiors which had a star turn in a Netflix favourite and find out how different families lived in the past.
Our historic houses are accompanied by magnificent gardens and grounds, including arboretums, bluebell-carpeted woods and tranquil lakes.
Image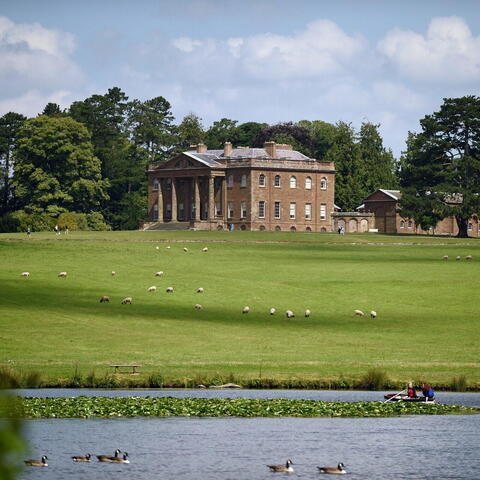 Inspiration In Your Inbox
Sign up for trip ideas, inspiring itineraries, new walks and cycle trails, plus cultural and foodie highlights.
© 2023 Herefordshire County BID