Heritage & Nature
With two Areas of Outstanding Natural Beauty to its name, Herefordshire has beautiful landscapes by the bucketload. The Wye Valley and the Malvern Hills are the best known, but different shades of green stretch as far as the eye can see. Come and share our rolling hills, river valleys, ancient forests, pretty orchards and wild meadows.
Dotted throughout our green spaces and towns are souvenirs of the past, from a Neolithic tomb to an iconic Cathedral, from captivating country churches to sumptuous stately homes. Our heritage treasures include the oldest map of the world, the Mappa Mundi, the prehistoric monument Arthur's Stone, unique National Trust properties and family-owned historic houses. Our churches are very special too, distinctive for their fine stone carvings.
There's really no forgetting that we're in true border country here, thanks to the many castles scattered along the boundary with Wales. Visit English Heritage favourites including the well-preserved medieval Goodrich Castle and the atmospheric ruins of Longtown Castle and Wigmore Castle.
Image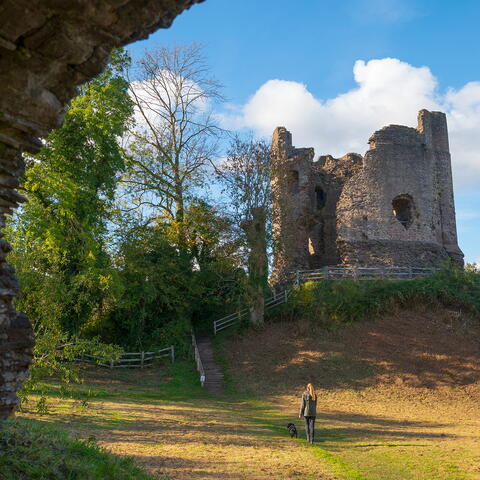 Inspiration In Your Inbox
Sign up for trip ideas, inspiring itineraries, new walks and cycle trails, plus cultural and foodie highlights.
© 2023 Herefordshire County BID