Golfing Breaks in Herefordshire
Truly this is golfing paradise! The undulating countryside makes this a natural environment for golf and our courses give you great variations. If your game is in peak shape head for Kington - it's the highest course in England, with stunning views across seven counties. Or if you fancy yourself as a straight hitter, challenge yourself at Ross in the south with its demanding tree lined fairways.
Whether you are an occasional golfer or an addict you'll find more than enough on each of our superb courses to test your skills. And every course gives the added bonus of glorious Herefordshire countryside to admire as you watch your ball sailing into the distance.
The best way to experience Herefordshire's courses? Play them all, of course!
Image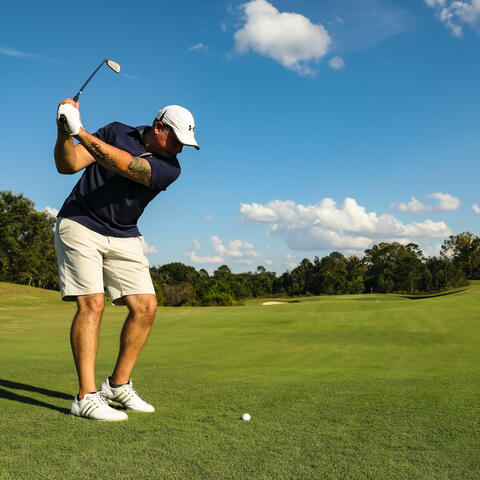 Inspiration In Your Inbox
Sign up for trip ideas, inspiring itineraries, new walks and cycle trails, plus cultural and foodie highlights.
© 2023 Herefordshire County BID