Museums
Take a journey into Herefordshire's past by visiting our museums.
Hereford has a handful of excellent museums to visit. You can pay homage to the apple at the Museum of Cider, housed in the original Bulmer's factory, and travel back to the bygone era of steam at the Waterworks Museum. There's the world's largest medieval map, the Mappa Mundi, and immaculate Chained Library on view at Hereford Cathedral, and around the corner you'll find the Hereford Museum and Art Gallery. And we must mention the Black and White House Museum which celebrates its 500th birthday this year!
Our historic market towns also have museums, telling the tale of life in these parts - from hop picking to market day. They are housed in traditional timber-framed buildings which are an attraction in their own right.
Image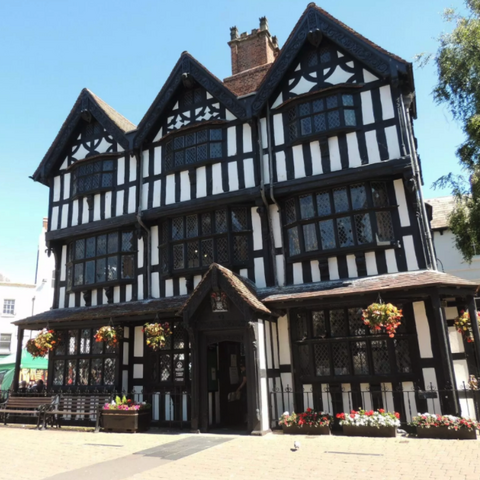 Inspiration In Your Inbox
Sign up for trip ideas, inspiring itineraries, new walks and cycle trails, plus cultural and foodie highlights.
© 2023 Herefordshire County BID