Image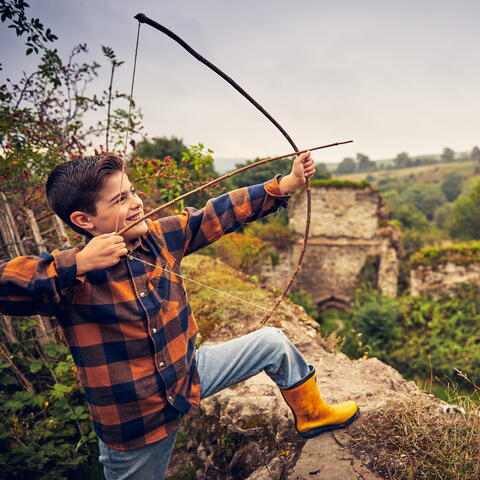 Hideous Histories
Image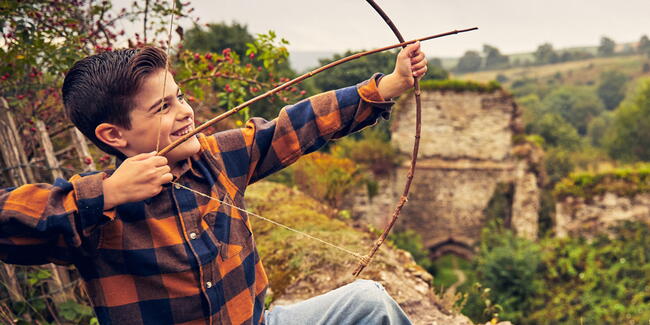 Four family adventures
Get to know the 'dark' side of Herefordshire…beyond the pretty black and white houses and lush green fields, you'll find ruined castles, spooky caves and centuries of bloody deeds, ghastly ghosts and fearsome folklore! 
Follow the Hideous Histories trails to:
Journey through the county's past, uncovering grisly tales of bygone times

Find fantastic places to play, imagine, create and learn

Bring history and places to life for 6 to 12 year olds, plus plenty for younger siblings to enjoy

Explore Key Stage 2 & 3 curriculum topics including: Prehistoric Britain, English Civil War, The Tudors, Plague, Medieval times

Entertain the kids with nature craft activities and treasure hunts
Image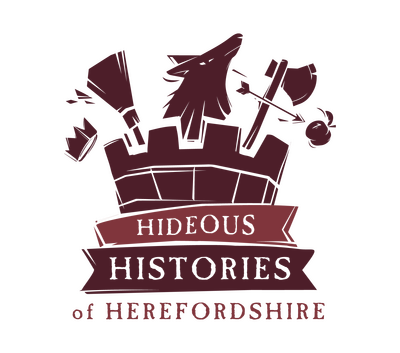 Take a legendary family adventure to haunted castles, a magical cave and wild hills! You'll uncover centuries of bloody deeds, ghastly ghosts and fearsome folklore. The Hideous Histories includes four short trails, perfect for a day out or weekend break. 
Image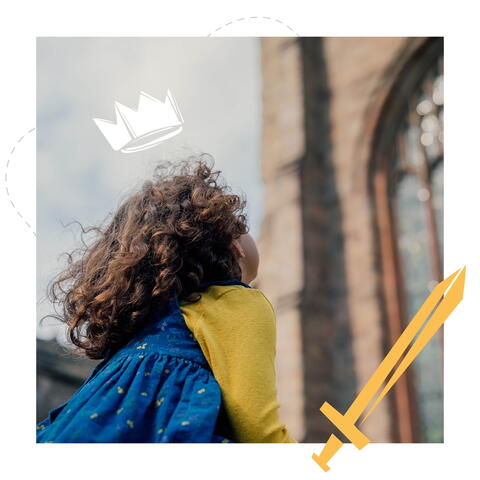 Beheadings, Bewitched Bells & The Black Death: City & Central Herefordshire
In the heart of the county lies our tiny city, a very historic place which has born witness to many shocking events.
Highlights include:
Discover where Owain Tudor, grandfather of King Henry VIII was executed in high town and even see his sword.
See an ancient bell which was stolen from a local church by a mischievous mermaid.
Find out about the city's plague pit which contained over 1000 skeletons
Visit a hillfort to uncover the tale of the ill-fated King Ethelbert who was murdered before his own wedding
 
Also includes: Treasure Hunt and Sword-making activity, plus the best places to take the kids in Hereford
Savage Battles, Spectres & Free Speech: North Herefordshire
A land of legend and bitter conflict, dotted with independent market towns, historic houses and fantastic woods.
Highlights include:
Travel back in time at the dramatic ruins of Wigmore Castle - roam the walls, duck under arches and imagine seeing off invaders!

Tiptoe around the most haunted house in the Midlands, Croft Castle, and see if you spot any of its spectres.

Uncover Kington's legend of Black Vaughan, which inspired Arthur Conan Doyle's Hound of the Baskervilles.

See for yourself a unique object documenting English social history - a ducking stool - which had its last recorded use in Leominster.
 
Also includes: Make a Woodland Crown activity, plus recommended places in Leominster to eat, visit and shop.
Image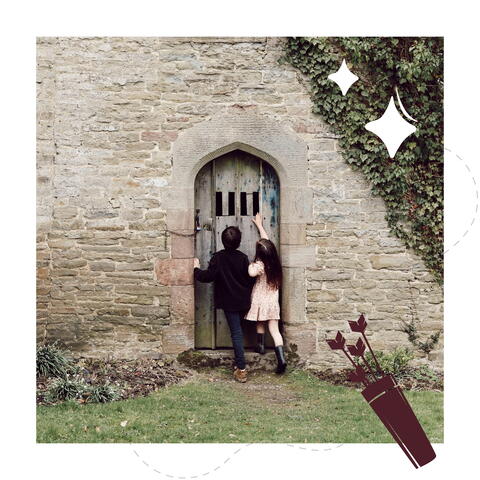 Image
Mythical cave, Battle-scarred castle & Murderous dragon: South & East Herefordshire
Roam the dramatic Wye Valley, uncovering tales of myth, magic and a huge cannon called Meg!
Highlights include:
Unravel the secrets of King Arthur's Cave which is linked legend, magic and mammoth bones.

Get to know one of the best preserved medieval fortresses in England, Goodrich Castle, and a legendary cannon.

Wind your way to a tiny village with a wonderful tale of a dragon.
Hunt down musket balls holes in Ledbury, remnants of the English Civil Wars.

Also includes: Scavenger hunt, Treasure hunt, plus family-friendly ideas for things to do and places to see in the Wye Valley and Ledbury.
 
Love-lorn kings, Legendary killings & Fairy kidnapping: West Herefordshire
Feel a world away in the magical Golden Valley as you explore its wild landscapes and ancient history.
Highlights include:
Journey to the sacred Neolithic burial chamber Arthur's Stone which inspired C.S.Lewis' writing of the stone table in The Lion, The Witch & The Wardrobe.
Travel along country lanes to Clodock Church which is linked to a murderous tale.
Walk up Garway Hill, home to wild ponies, and hear the tale of a woman who was kidnapped by fairies.
 
Also Includes: Make a Fairy House activity and fantastic things to do with the kids in the Golden Valley.
Image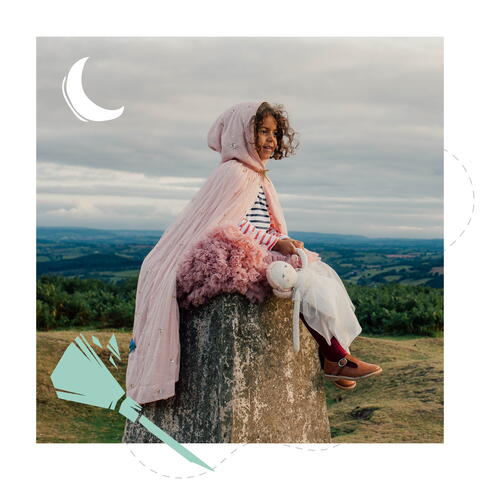 Image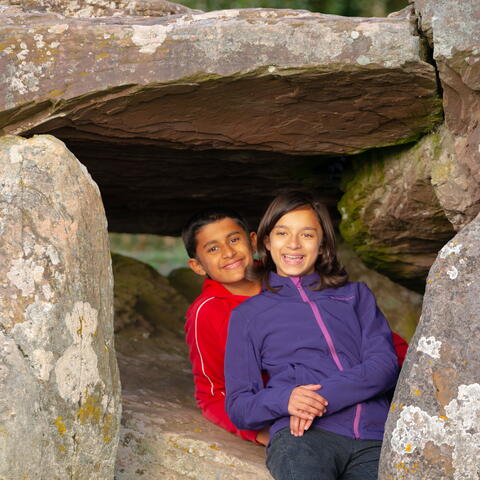 Image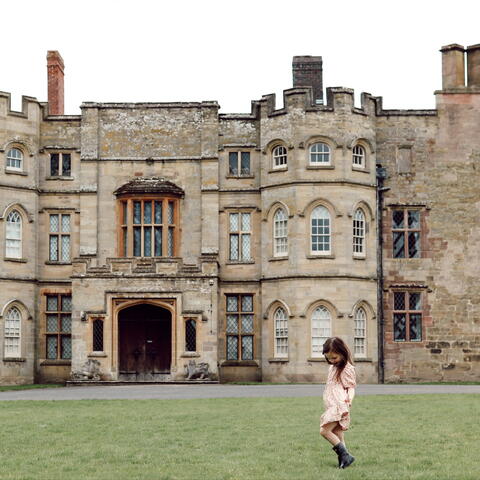 Image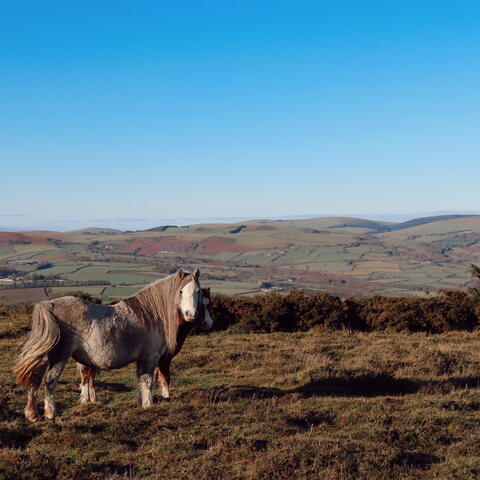 Image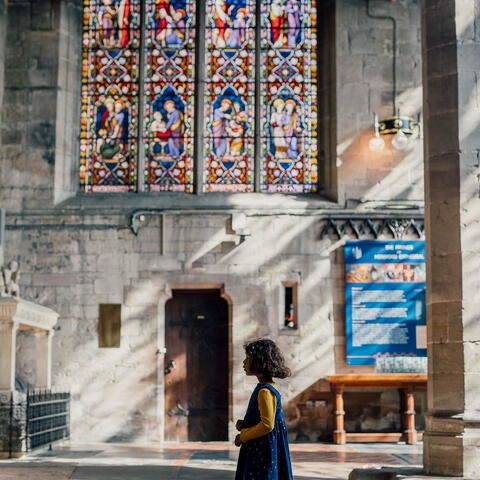 Image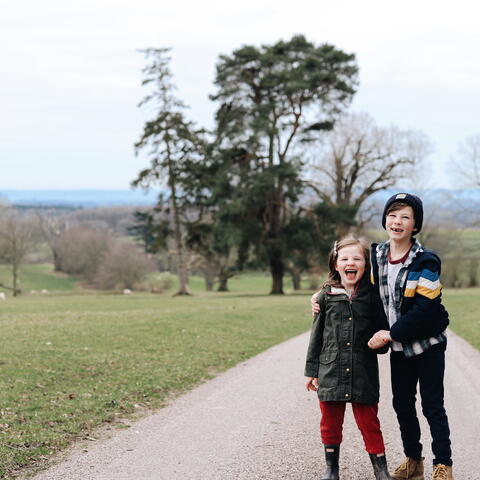 Image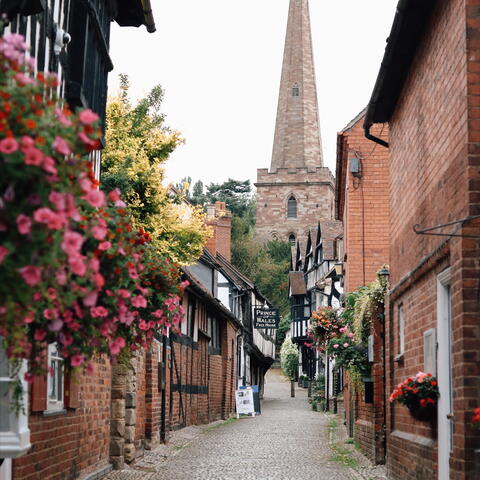 Image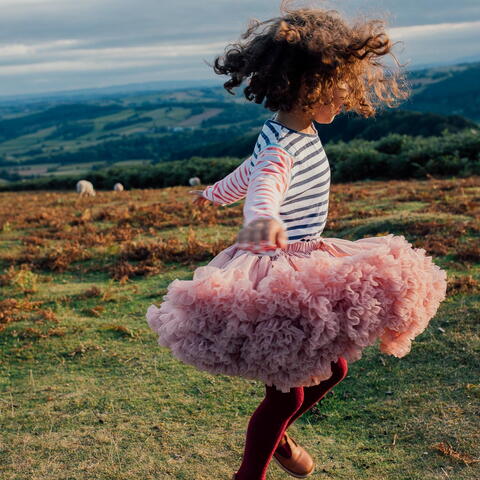 Image