Image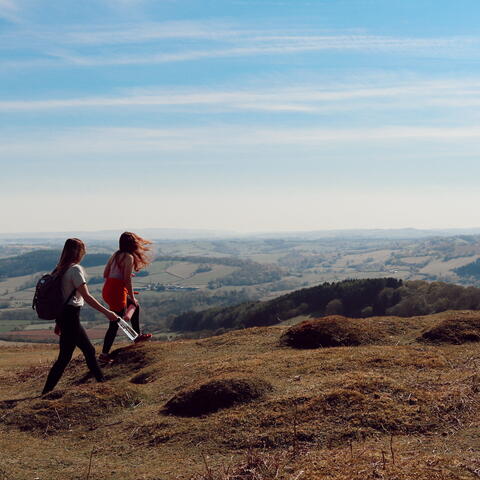 Walking in Herefordshire
Image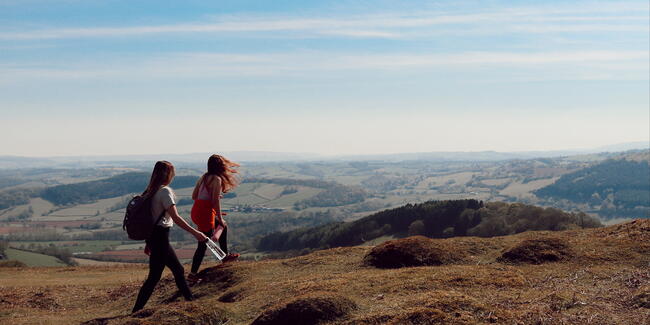 Fantastic Walking Routes
Stroll peaceful paths through cider orchards and picture-perfect villages
Hike between Neolithic monuments and Norman castles
Spy spectacular birdlife on a walk along the Wye
Discover traditional tastes from local artisans and markets
Complete a full circuit of the county on the Herefordshire Trail
Herefordshire's unrivalled network of byways is a hiker's dream. These routes are made for walking – some 2,100 miles of dedicated footpaths, including no fewer than eight long-distance routes headlined by the 154-mile Herefordshire Trail.
A host of characterful market towns make ideal hubs for exploring on foot. Kington, Leominster, Bromyard and Ross-on-Wye proudly sport Walkers Are Welcome status, reflecting hiker-friendly facilities and a rich menu of trails to trek.
The region's diverse landscapes range from lonely ridges to verdant woodland and river valleys. Explore the Malvern Hills and Mortimer Forest, the dramatic borderland of Hergest Ridge, fertile undulations flanking the River Dore in the Golden Valley, and the sweeping loops of the Wye winding south through Hereford, Ross-on-Wye and Symonds Yat. 
Wherever you roam, you'll find a host of local flavours to fuel your hikes: cheeses, asparagus, beef and, of course, the cider and perry for which Herefordshire is most famous.
Image
Before the day was born, or otherwise
Through secret windings of the afternoons,
I threw my hunters off and plunged myself
Among the deep hills…
Long Distance Walks
Herefordshire is the perfect destination for hikers looking to explore in depth on foot. Intersecting waymarked routes trace ancient paths between medieval Marcher castles, vibrant market towns and ancient hill forts, all studded with characterful inns, B&Bs and restaurants. So it's easy to piece together a rewarding two- or three-day walking break – or to taste all of the county's delights on a full circuit around the 154-mile Herefordshire Trail.
Image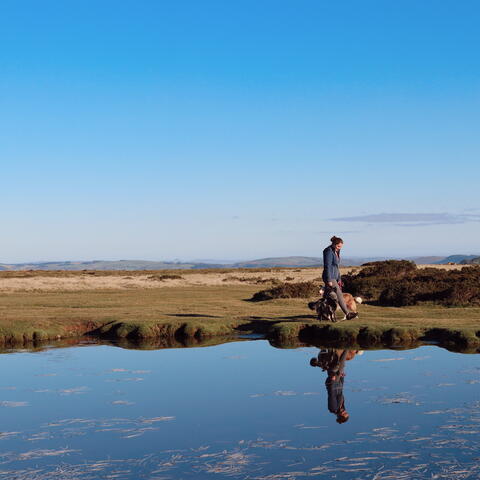 Centre Based Walking
Stay in one of our walker-friendly market towns.
Image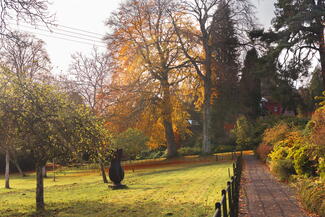 Kington
This lively market town beneath Hergest Ridge lies on the Offa's Dyke Path, Herefordshire Trail and Mortimer Trail long-distance paths, as well as countless other byways. The Tourist Information Centre provides maps and leaflets for walking routes of various lengths, and there's an appealing range of accommodation, pubs, cafés and shops – it's an ideal hub from which to explore the surrounding trails. You can join guided outings on the two annual walking festivals in April and September, or try Nordic walking with an expert. 
Image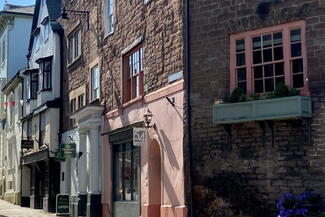 Ross-on-Wye
A lovely, historic little town perched above the Wye, Ross provides access to long-distance paths including both the Herefordshire Trail and the Wye Valley Walk, as well as other routes through the Wye Valley AONB, the villages and orchards of the Much Marcle Ridge, and the Malvern Hills beyond. The surrounding landscape is studded with prehistoric hill forts, artisan cider-makers and medieval castles – Goodrich is one of England's best-preserved bastions – and the annual walking festival in September offers guided hikes.
Image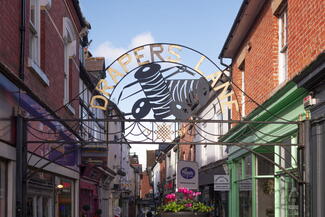 Leominster
This characterful town marking the eastern end of the densest cluster of 'black and white villages' also sits on the Herefordshire Trail. The paths of Mortimer Forest, Queenswood Country Park and the Mortimer Trail are within striking distance, along with stately homes at Berrington, Hampton Court and Croft Castle and some of Herefordshire's best cider and perry producers.