Feel a World Away in Herefordshire
Off the beaten track, under the radar, a hidden gem... call it what you will, the chances are you haven't yet stumbled upon Herefordshire.
Tucked against the Welsh border, hugged by the Malvern Hills and the Brecon Beacons, Herefordshire is closer than you think. But our wild landscapes, dramatic history, charming market towns and fabulous local food will make you feel a world away.
We have green space by the (country) mile, along with views that would make any heart soar. Roam our rolling hills, apple orchards and atmospheric woodlands. Perhaps you'll meet the wild ponies or find a remote castle ruin with many a story to tell. Meander by bike through our picture-perfect 'black-and-white villages' or tour the county's cider and perry producers. The River Wye is spectacular at any time of year, and is extra-special when steering a canoe or stand-up paddleboard.
Trip Ideas
Find fantastic holiday ideas, from family adventures and foodie weekends to walking holidays and cycling breaks.
If you have never navigated the Wye, you have seen nothing.
Image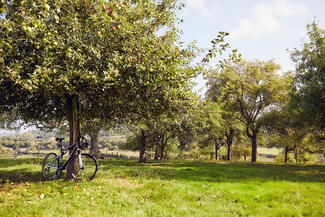 It is 100 years since local man Alfred Watkins discovered ley lines. Follow our new pilgrim route to journey through wild landscapes and climb spectacular summits to discover ancient landmarks and stunning views. With overnight stays in country pubs, B&Bs and atmospheric churches.
Read More
Don't Just Take Our Word For It
Image
I grew up in Herefordshire but I couldn't be more of a fan! It's a gorgeous county and there are
Image
Local Champion
Tamsin Westhorpe
Spend three days strolling around inspirational gardens, selected by writer Tamsin Westhorpe, plus tips for the best shops, pubs and a Michelin-starred restaurant.
Image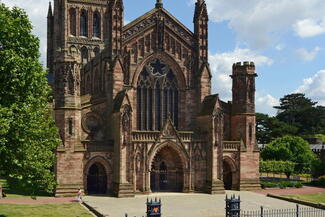 Hereford's iconic Cathedral is a spectacular sight, and is home to two record-breakers: admire the Mappa Mundi – the largest medieval map of the world – as well as the biggest surviving Chained Library.
Read More
Image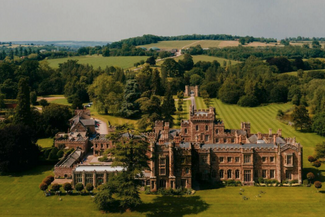 Take a tour of the 15th-century castle, delight in the magnificent gardens and take lunch overlooking the lawns. There's also a tranquil River Walk and plenty of space for little ones to let off steam. 
Read More
Image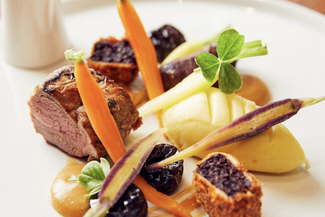 New Foodie Destination
Come and feast in Herefordshire! We've got plenty of fantastic local food and drink to savour.
Image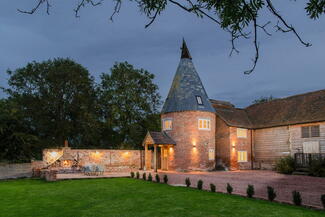 Stay Your Way
Relax in choices ranging from luxury hotels or self-catering to glamping and camping sites.
Image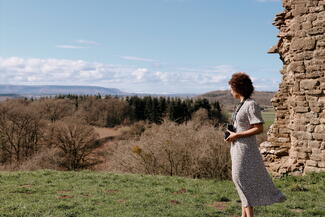 Outdoor Adventures & Cultural Pursuits
Plan the perfect itinerary for your next getaway.