Open Spaces
Run wild and free in Herefordshire's untamed open spaces. Free to visit and open all year round, they are places to pause and recharge.
Mother nature is at her very finest, see mountain ponies grazing and colourful explosions of wildflowers as you cross moorland and meadows. Climb the easy peaks for panoramic views and delve around in limestone caves, rich in legend.
Traces of history can be found under your feet, spot the remnants of hilltop Victorian racecourses, old drovers paths and castle ruins as you wander.
Image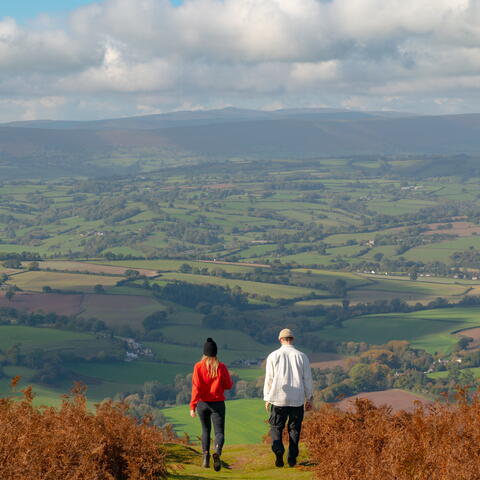 Inspiration In Your Inbox
Sign up for trip ideas, inspiring itineraries, new walks and cycle trails, plus cultural and foodie highlights.
© 2023 Herefordshire County BID