Image
Hay-on-Wye
Literary credentials. Festival favourite. Outdoor adventures.
Books, books & more books!
Home to two international Festivals
Superb independent cafes & shops
Brilliant base for outdoor pursuits
Straddles the border between England & Wales
Image


For a tiny place, Hay-on-Wye has rather an enormous reputation. Nicknamed the 'Town of Books' for its plentiful supply of bookshops, Hay is also home to two international festivals. Great writers, thinkers, artists and musicians vie to share their big ideas at Hay Festival and How The Light Gets In. Beyond its cultural life, Hay's stunning location ensures that outdoor adventures are never too far away. With a foot in both England and Wales (the town sits right on the border itself), Hay is a captivating place to visit.
Love Your Hay-on Wye Break
Image
A Characterful High Street
An independent spirit runs deep in Hay-on-Wye and that is true of the high street too. The traditional shop frontages, painted in zingy pops of colour, will lure you in... browse art galleries, homeware stores and eclectic antiques, not forgetting the almost endless bookshops. Antique, second-hand and new books cater for every literary taste, from detective fiction to poetry. Some superb foodie finds are interspersed among the shops, including relaxed boho cafes and a retro sheep's milk ice-cream parlour. And market day - every Thursday morning - attracts over 40 stalls, with plenty of gorgeous edible goodies for sale. 
Image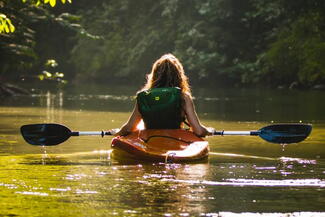 Fun on the River Wye
There's over 100 miles of navigable River Wye to experience by canoe, whether you opt for a few hours heading to Whitney-on-Wye, or several days, with overnight camping along the way. There's also guided trips available. Look out for kingfishers, herons, cormorants, swans and otters as you paddle. Wild swimmers, stone skimmers and picnickers should head to the Warren, a shingle 'beach' and open meadow just a few steps from town. Turn right at the The Swan Hotel and then right again just before St Mary's Church to join the track headed left. Alternatively, turn right for a wooded walk along the old railway line, ending at Hay Bridge at which point you pop back up into town.
Image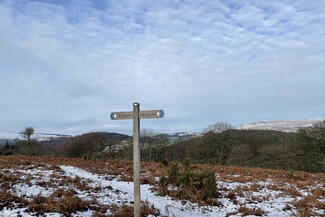 Hike or Bike the Hills
Both the Wye Valley Walk and Offa's Dyke Path pass through Hay-on-Wye, making for some absolutely corking days out on foot. Reach the summit of Hay Bluff to be rewarded with views over Herefordshire and the Brecon Beacons. Other favourite outdoor pursuits include cycling in the mountains or riding on the roads, taking the southern Cider Circuit or the Black and White Villages trail. 
Explore Near Hay-on-wye
Image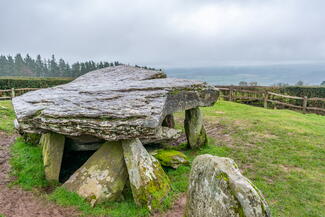 Arthur's Stone
An atmospheric Neolithic burial tomb set high on the hills. Made of huge stone slabs, legend has it that King Arthur slew a giant who left the impression of his elbows on one of the slabs as he fell. Highly recommended as a spot to watch the sunset over the Black Mountains.
Image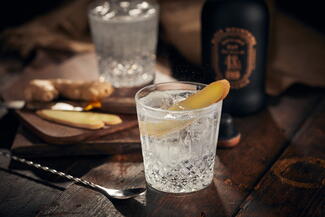 Black Mountains Botanicals Gin Making Experience
Spend the day in this award-winning Herefordshire distillery. The master distiller will guide you through the different processes, from meeting the ingredients and choosing your flavour profile to macerating and distilling. You'll leave with your own personal bottle of gin...bottoms up!
Get Active near Hay-on-wye
Image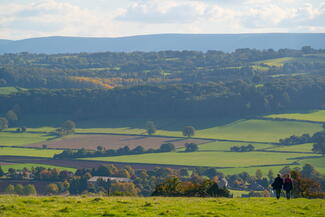 The Magical Golden Valley
Hay-on-Wye sits on the edge of the Golden Valley. Wind your way through the villages of Dorstone, Peterchurch, Vowchurch, Abbey Dore and Ewyas Harold, taking in the glorious countryside and sensing the unique ambiance of this timeless place.
Image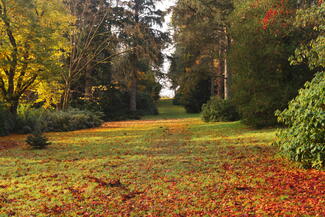 In the Footsteps of King Offa
King Offa ordered the construction of this 8th century earthwork which follows the boundary between England and Wales. Walk a shorter section of Offa's Dyke Path to Newchurch where the church welcomes walkers to rest with a cup of tea in return for a donation, or go the extra miles to Kington.