Gravel route: The Whimble Loop
Image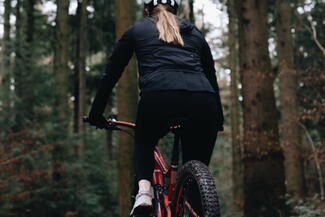 Intro
Cross into Powys to explore the wild Radnor Hills on a mixed road and gravel ride – a demanding ascent is well rewarded with far-reaching views and enthralling woodland trails.
Don't Miss
Panoramic vistas across the Brecon Beacons, the gravel-bike playground of the Radnor Hills, and the Iron Age hill fort at Burfa Camp – a worthy side-scramble off the main route.
Image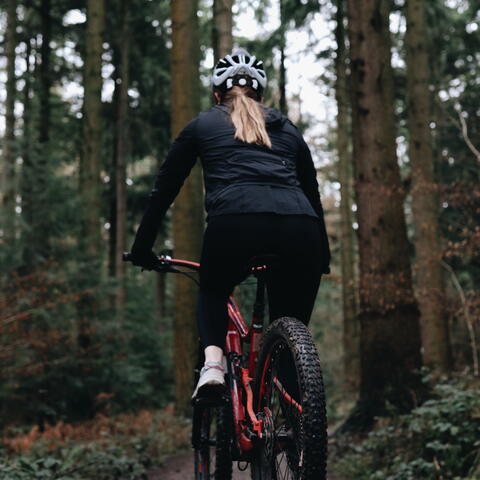 Total elevation gain: 1,324m
Route Guide
Build the buzz with a cup of great coffee at Border Bean on Kington High Street. Then start pedalling northeast along the B4355, through Titley and past the black-and-white farm on your left at Rodd to reach the roundabout outside Presteigne. Veer left along the B4362 – or head into Nash Wood and continue southwest along the forestry trail – to Knill, riding beneath the imposing bulk of the Iron Age hill fort at Burfa Camp.
Fork right to Evenjobb, continuing to Kinnerton and west on the B4372 to New Radnor. As you enter the village, watch for the right turn onto the delightfully named Mutton Dingle – the narrow road running between a stream and the castle mound.
This is where the big challenge begins – the long, increasingly steep haul up to the Whimble. Where signs for the firing range appear and the tarmac runs out, steer right through a car park onto a track winding up the hillside, a lovely alpine climb through the forest.
Emerge onto the flanks of Bache Hill to be met with fabulous views to the south. Continuing into Radnor Forest, follow snaking gravel tracks through evergreen woods – there are almost limitless tracks to discover, with plenty of ascents and descents – to rejoin the tarmac near Cascob.
Follow the lane to Discoed and on to join the B4356 to Presteigne. Continue onto the B4355 and over the roundabout to head south to Titley. Enjoy a gourmet feast at the Stagg Inn – a suitable prize for your efforts – before returning to Kington.