Road route: Brilley Mountain & Painscastle
Image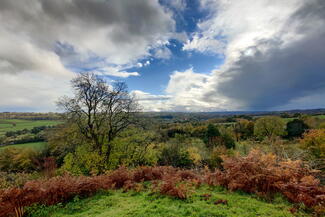 Intro
Trace the Welsh border south from Kington on a peaceful but lumpy route along mostly traffic-free C-roads – tackling one really testing climb that rewards with dramatic, far-reaching vistas.
Don't Miss
Spectacular views of Hay Bluff after the long ascent to Brilley Mountain.
Image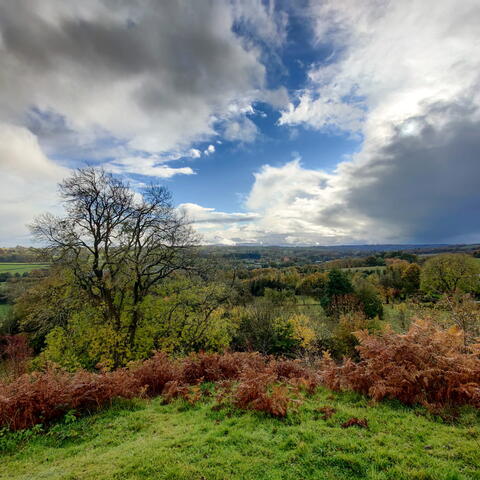 Total elevation gain: 609m
Route Guide
Start with a jolt – a cup of great coffee at Border Bean on Kington High Street. Pedalling west past the church, turn left at the next corner onto a C-road signed for Brilley. Follow the backroads to Brilley Mountain, a 6km climb that affords views to hills north and south, where Hay Bluff and Lord Hereford's Knob are the standout features.
Venturing into Powys, after a few hundred metres turn right towards Michaelchurch-on-Arrow and continue to Newchurch and the lovely St Mary's Church, which boasts a 10th-century font and two of the oldest bells in Wales.
Turn left up the hill on the B4594 for the climb to Painscastle, set on a historic drovers' road, where hilltop remains of a motte and bailey castle linger – though the refreshing ales at the old Roast Ox Inn might hold more appeal for thirsty cyclists.
Veer sharply east to tackle the steady climb towards Clyro Hill, bearing right pat Crowther's Pool and back to Brilley Mountain. From here, retrace your tyre tracks back to Kington – where a well-deserved pint awaits at the Swan Hotel in Kington.