Circular Walks
Image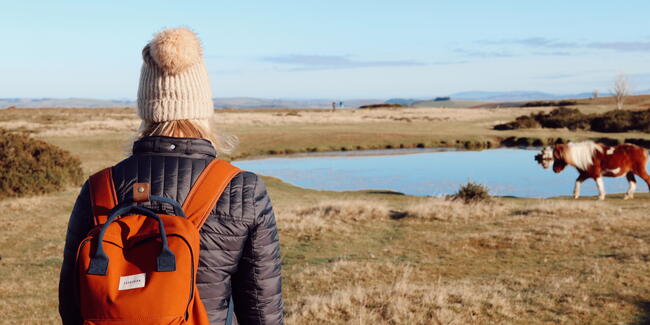 Accessible Strolls with Spectacular Views & Fascinating History
With over 2,000 miles of footpaths, there's no limit to the on-foot adventures you can enjoy throughout Herefordshire. There are famous waymarked long-distance trails such as the Offa's Dyke Path, Herefordshire Trail, Wye Valley Walk and Mortimer's Trail – but even then you don't have to tackle the full route: just piece together shorter sections to discover the highlights, or instead simply amble through the countryside on easy circular walks.
This selection of routes ranges from easy low-level strolls of an hour or so, to more challenging adventures that will see you conquering forested ridges, remote valleys and wild, windswept hills. En route you'll encounter a host of surprises and delights: wild ponies here, a ruined castle or Iron Age hillfort there; cider apple and perry pear orchards decked in spring blossom or ripe autumn fruits; alluring country inns and ancient monuments. And throughout, you'll imbibe the rural serenity and fresh air that make Herefordshire a dream destination for hikers – along with welcoming accommodation and delicious places to refuel after your ramble.
Toes twitching? Explore our menu of walks...
Image