A summer of festivals & events
It's happening in Herefordshire
Image

12th April, 2022
Plan your trip to Herefordshire around one of our fab festivals and events, ranging from the quirky to the literary, the artistic to the active.
Image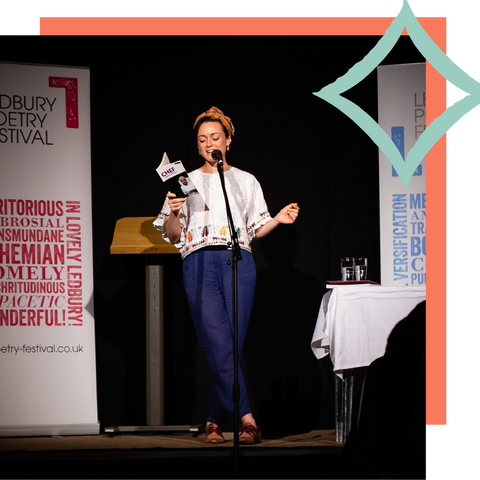 Win a Golden Ticket to Ledbury Poetry with 2 night stay!
To celebrate our showcase of summer festivals and events in Herefordshire, we're giving away a fantastic prize!
One of the absolute highlights of the 2022 festival line up is the Ledbury Poetry Festival and we're offering one lucky winner the chance to win 5 pairs of tickets to events of their choice plus overnight accommodation for two with breakfast and a welcome bottle of wine at Verzon House on Friday 1st - Sunday the 3rd July.
To win this very special prize you'll need to head over to our Instagram account: 
www.instagram.com/visit_herefordshire
Competition closes at midnight on Sunday the 15th. Good luck!
Perfectly quirky
Head to Herefordshire to catch all manner of curious events! On 11 June, the streets of Kington are closed from 6.30pm to 8.30pm for the annual Wheelbarrow Race. Take part in the action or spectate for free. This joyous event offers prizes galore, including best dressed barrow. Brilliant fun.
Later in the month, more crazy contraptions will race each other as part of the Soap Box Derby. Taking place on 26 June at Richards Castle (SY8 4ET), there are adult and junior races along the track plus entertainment including a lumberjack display and lawnmower racing.
Image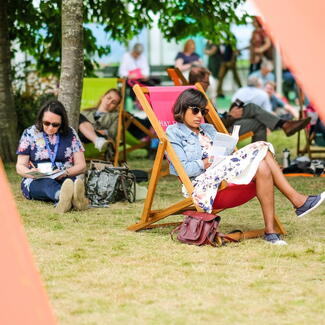 Image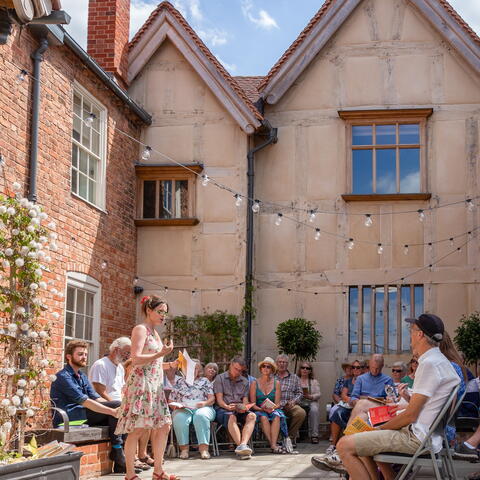 For the culturally curious
The season starts with Hay Festival, 26 May to 5 June, offering over 500 events in 11 days including  conversations, debates, workshops and performances. Star turns this year include Jarvis Cocker, Anthony Horowitz, Kate Rusby, Annie MacManus and PJ Harvey.
How the Light Gets In, also in Hay-on-Wye from 2 to 5 June, is billed as the world's largest celebration of music and philosophy, and the chance to hear from the likes of Richard Dawkins.
Lying on the Welsh border, accommodation in the pretty market town can be hard to come by when these festivals are on, but there are many convenient options nearby in Herefordshire.
Moving into the summer, Ledbury Poetry Festival starts on 1 July and promises an uplifting celebration of the written and spoken word. Expect lively readings, thought-provoking discussions, expert writing workshops, fun children's activities plus live music, culminating in the on-street Ledbury Celebration.
In September (3 to 11), artists across the county open up their studios for H-Art, aka Herefordshire Art Week. It's a fantastic opportunity to browse and buy a wide range of arts and crafts.
Image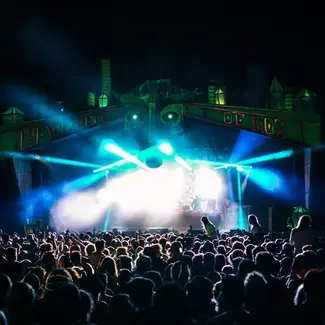 Image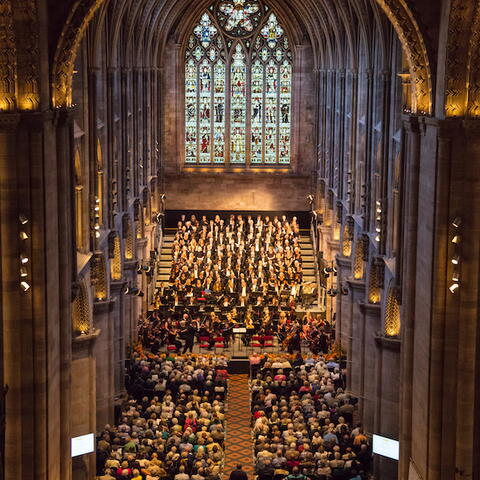 For music lovers
The prestigious Three Choirs Festival is a must for classical music fans and this year runs from 23 to 30 July, with performances centred around Hereford Cathedral. 
In the summer, Eldorado (30 June to 2 July) and Nozstock (21 to 24 July) cater for ravers of all ages, whilst Lakefest is a family-friendly affair, with this year's headliners including the Manic Street Preachers, Supergrass and Leftfield. Meanwhile, Bromyard Folk Festival is a lively autumn weekend (8 to 11 September) of live music, family entertainment and workshops.
Image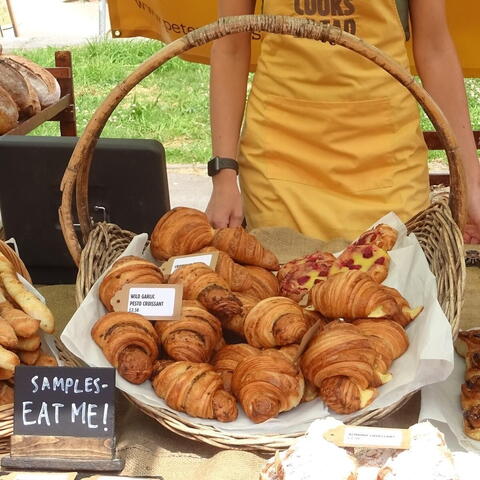 Image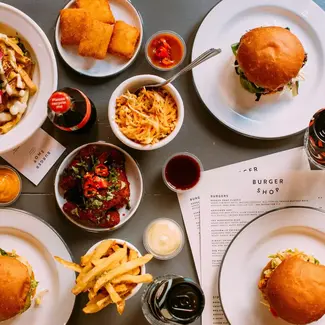 Deliciously foodie festivals
Herefordshire is home to the most fabulous produce as well as legendary beef and craft ciders. It's also foodie heaven thanks to our glorious gastropubs and thriving restaurant scene, including the Michelin-starred Pensons. 
So we love to indulge in a celebration of all things foodie whenever we can. The Kington Summer Food Festival on 4 June promises street food, cocktails and live music, all with a local twist. Keep a special look out for British Cassis and Penrhos Spirits which are made a few miles away.
Meanwhile, Hereford's Indie Food Festival returns on 27 & 28 August. If you can't wait that long, then try their taster event on 1 May at cool outdoor venue The Yard from 6pm.⁠  DJ sets from the likes of Max Galactic will accompany food from Leaven Pizza and Burger Shop.
For fans of our favourite thirst-quencher, Ross Cider Festival is held 2 to 4 September. It's a weekend of delicious food, excellent music, wide ranging beer and of course, incredible cider. And you can even book to camp beneath the apples trees.
Image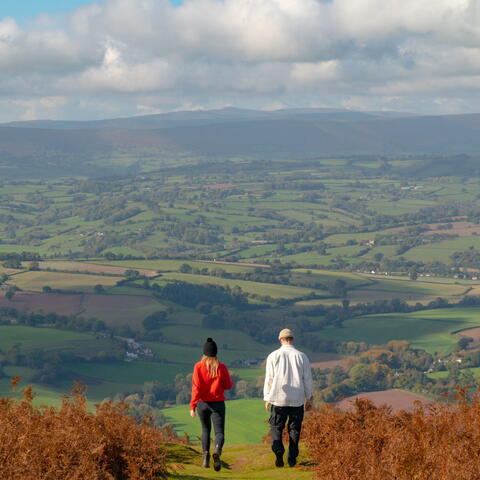 Image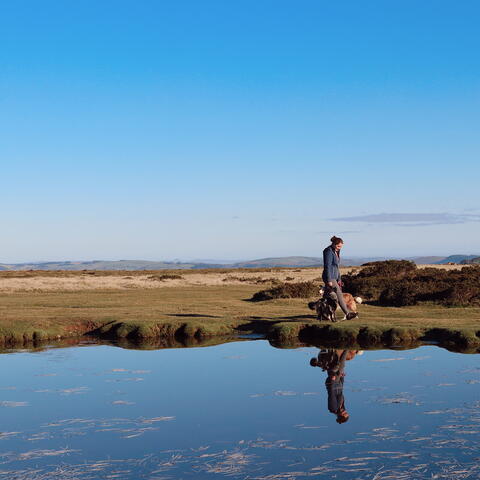 Wonderful walking festivals
Step into a series of brilliant walking events this summer, starting with the Herefordshire Walking Festival from 18 to 26 June. In addition to the usual packed programme, the Festival is celebrating its 20th anniversary with a special event on 17 June  - in one day, walkers will complete every section of the 154-mile long Herefordshire Trail choosing from guided history and folklore walks to trail running.
Next up is the Kington Walking Festival, from 15 to 18 September. This renowned centre of walking lies on the border with Wales and is a fabulous starting point for numerous hikes and trails. Later in the month, 23 to 25 September, the Ross-on-Wye Walking Festival will offer guided walks and talks in and around this Area of Outstanding Natural Beauty.
Image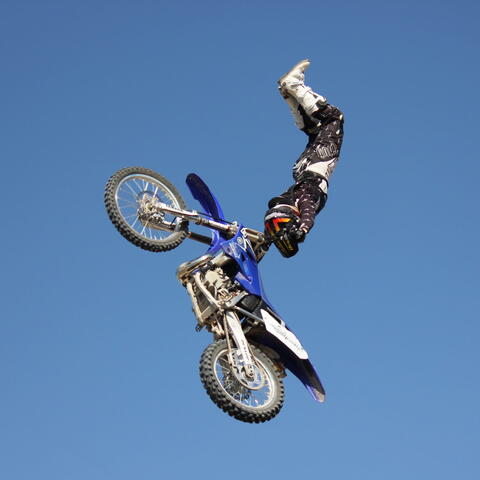 Image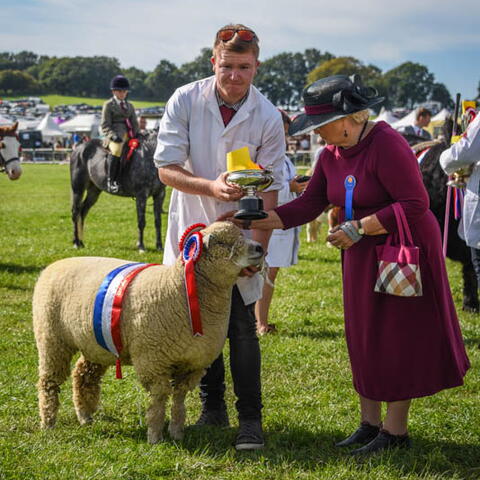 Traditional country shows
Celebrate Herefordshire's rural life at the Bromyard Gala. The two day event (25 & 26 June) features everything from heavy horses and steam engines to vintage cars and handicrafts. There's a jam-packed programme of events in the arena as well as a fair. &nbsp
Kington Show on 10 September is one of the largest one-day agricultural shows and  blends the traditional agricultural feel of livestock and horticultural competitions with lively family entertainment, such as the Squibb Freestyle Stunt Team who will be performing radical airborne motorcycle aerobatics this year. There's also shearing and dog competitions throughout the day, a wonderful display of vintage vehicles and over 100 trade stands.