A real rural affair
Ploughing matches & country shows
Image

21st March, 2022
Head to Herefordshire to experience the delights of our rural events, from ploughing matches to country shows.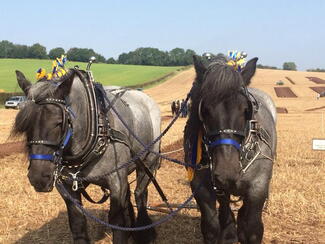 Ploughing Matches
A truly traditional event in Herefordshire for some 78 years: the ploughing competition. The event is dedicated to the art, skill and precision of ploughing a furrow. 
Competitors plough a designated area of a field, often with classes for horse-drawn ploughs as well as for tractors. Points are awarded for the neatness and straightness of the furrows.
They are a fun day out for all the family with food stalls and other entertainments on offer. 
Dates for the diary:
2 April, Herefordshire Ploughing Match
10am - 4pm
Upper Moraston, Sellack, Ross-on-Wye, HR9 6RE
3 April, Herefordshire Charity Ploughing Match
10am - 4pm
Harewood End, Hereford
Image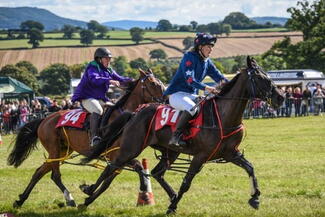 The Best Agricultural Shows
Bromyard Gala
25 & 26 June
The Burgess Farm, Avenbury, Nr Bromyard Herefordshire HR7 4JY
Celebrate Herefordshire's rural life at the Bromyard Gala. The two day event features everything from heavy horses and steam engines to vintage cars and handicrafts. There's a jam-packed programme of events in the arena as well as a fair. 
Tents, motorhomes and caravans are welcome to stay on site, or book accommodation in the Bromyard area. 
Kington Show
10 September
Kington Showground
One of the largest one-day agricultural shows in the country. Along with horse and riding competitions, the show blends the traditional agricultural feel of livestock and horticultural competitions with lively family entertainment in and around the main ring. One of this year's highlights is the Squibb Freestyle Stunt Team which promises radical airborne motorcycle aerobatics and ground based stunts! There's also shearing and dog competitions throughout the day, a wonderful display of vintage vehicles and over 100 trade stands.
Find places to stay in and around Kington.