What is Mortimer Country?
Discover Herefordshire's tumultuous but beautiful borderland
Image

1st March, 2021
The northernmost patch of Herefordshire – roughly speaking, the area lying above a line running from Leominster to Kington – is known as Mortimer Country. Today, it's a particularly tranquil patch of England's most green and pleasant land, all sleepy villages, shady woods and sluggish rivers. Yet you can't fail to spot the many muscular castles studding the landscape, a legacy of past conflicts. It's a stirring tale of ambition, rivalry and betrayal.
Image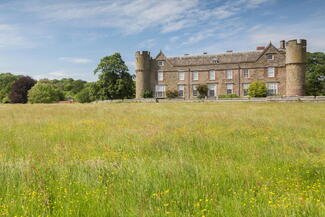 Image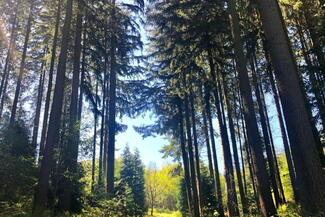 The buffer zone east of Wales has long been a contested borderland. The Romans established a line of forts here at least 18 centuries ago, with a significant settlement at Bravonium, site of present-day Leintwardine. During the Middle Ages this strategic territory was dubbed the Welsh Marches, where powerful Norman nobles raised heavily fortified bastions to guard the front line. And one family above all others built a legacy that still resonates today across the region that bears its name: Mortimer. But who were they – and why does their story endure?
The Mortimers arrived in England from their Norman homeland in the wake of William the Conqueror's 1066 triumph. One Ranulph de Mortimer was granted lands in what's now northern Herefordshire and southern Shropshire, and soon set the tone for his descendants, rising up against the Conqueror's son and heir, William II ('Rufus'). Over the following centuries, it was a rare Mortimer who didn't encounter trouble – or, more often than not, cause it.
The family's main home was Wigmore Castle. The first fortification was built in wood by their Norman predecessor in 1067; it was reconstructed in stone after it passed to the Mortimers the following decade, and enlarged and reinforced several times over the next 400 years or so. They used it as a base from which to campaign in central Wales – and in England, where various Mortimers had lofty ambitions. 
Image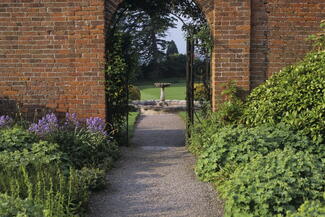 Image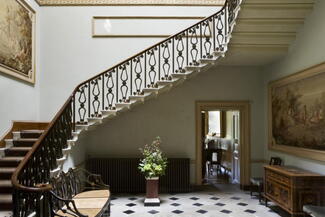 Less than a century after the family arrived, Hugh de Mortimer was fighting on the side of King Stephen during the civil war known as the Anarchy, then coming to blows with King Henry II. Hugh's son Roger backed that king, but the following century another – most infamous – Roger Mortimer (it was a common name in the family), 1st Lord of March, was determined to rule himself. Joining forces with Isabella, estranged queen of Edward II, Roger and his faction deposed the king and effectively ruled as regent on behalf of the young Edward III. It didn't last: Roger was executed for treason in 1330. Over the next century the Mortimers fell in and out of royal favour till, in 1461, the Battle of Mortimer's Cross brought Edward IV, who had Mortimer blood in his veins, to the throne.
So much for the tumultuous family after whom the region is named, many of whom rest in Wigmore Abbey. The countryside over which they ruled is today one of the county's most beguiling landscapes. As well as Wigmore, now a romantically overgrown but still dramatic ruin, several other castles demand to be admired. There's Richard's Castle, alongside its extraordinary Knights Templar church south of Mortimer Forest – little remains of the fortifications, but it affords spectacular views – and grand Ludlow Castle just over the border in Shropshire, another Mortimer lair. Croft Castle, owned by its namesake family for most of the past millennium, is a coherent country seat with glorious parkland, while imposing turrets still flank the gates of Brampton Bryan Castle. The remains of numerous other medieval strongholds adorn the landscape, along with those Roman citadels and the even earlier Iron Age hill fort at Croft Ambrey.
Things are much more peaceful these days: the action revolves around pretty villages such as Aymestrey, Wigmore, Shobdon and Kingsland. Magnificent Berrington Hall, a neoclassical Georgian mansion set amid grand parkland modelled by Capability Brown, is another major draw.
Walkers are spoiled for choice: the northern arc of the Herefordshire Trail loops around the district, and the 30-mile Mortimer Trail traces the high ridges between Ludlow and Kington. And never fear: there are plenty of excellent refuelling points. Culinary highlights include the Oak near Wigmore Castle, the Riverside pub at Aymestrey, Kingland's Corners Inn, the AA-Rosette-awarded Lion at Leintwardine, and the inimitable Aardvark Books & Café at Brampton Bryan – food for thought as well as body.