Get your Christmas on!
Top 10 Festive Events & Activities
Image

1st November, 2023
Soak up the spirit of the season! Go traditional with wreath-making and elf hunts or try a festive twist, from a Christmas tractor run to a bottomless brunch.
1. Gather for a Georgian Christmas
Go back to the Georgian era this Christmas at Berrington Hall. Discover traditional decorations, atmospheric evening lighting, fireplaces brimming with dried flowers, magnificent Christmas trees and a unique 'below stairs' experience.
 
NT Berrington Hall, near Leominster
Weekends: Saturday 18 Nov – Sunday 7 Jan
Weekdays: From 27 November 
Closed 23, 24 & 25 December
Image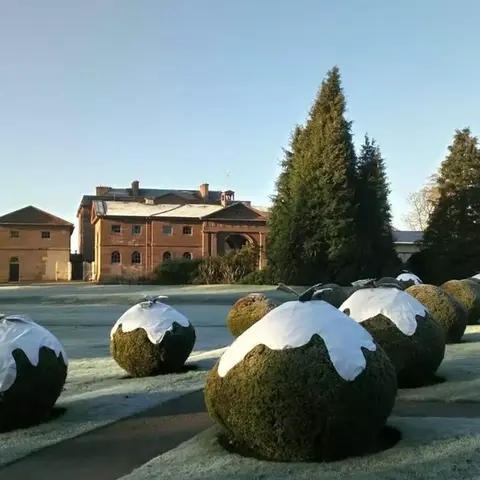 Image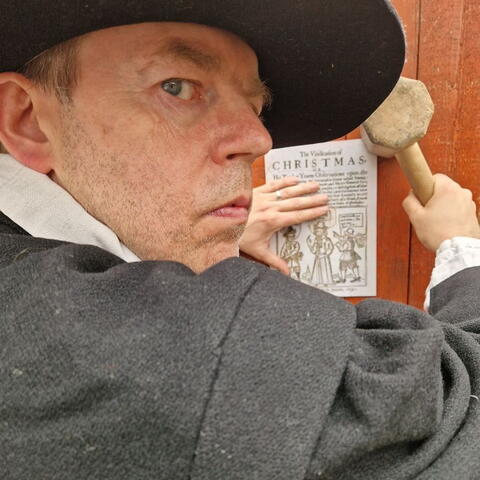 2. Uncover why Christmas was Banned!
Go back in time to when the Puritans banned the Christmas festivities. People are expected to go to work on Christmas Day, Pagan greenery has been outlawed and the great feast is no more! Watch out as the City guard has spotted a house decorated for Christmas. Find out what the punishment will be and  what the future holds for this once happy time of the year.
Black & White House Museum, Hereford
Monday 18 December, 10 am to 4pm
3. Light up the night with Illuminate
Make Christmas magical with this after dark winter lights show at Croft Castle. Explore the wonder of the illuminated outdoors around the castle and gardens, gothic arch and the church and look for the special sparkle of the ancient trees. Indoors, see the castle dressed for Christmas and enjoy varied programme including fire performers, musicians, storytellers and carol singers. In the 'Glow arena' children can hula and skip the lights away.
NT Croft Castle, near Leominster
Thursdays, Fridays & Saturdays. 16 Nov to 2 Dec
Image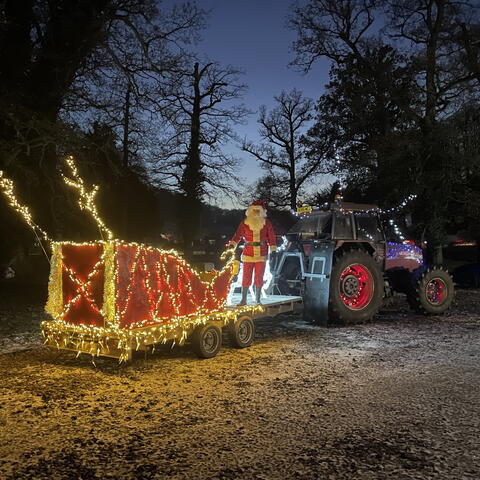 Image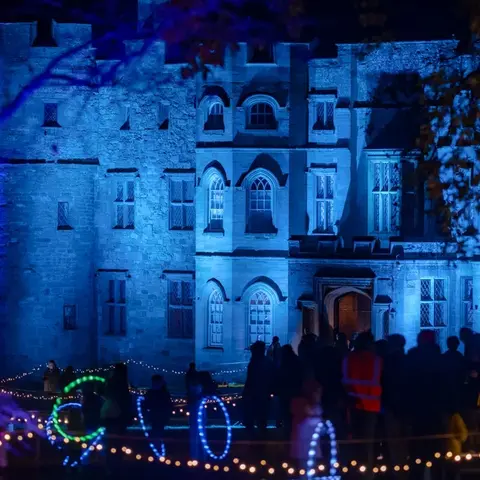 4. Catch the Christmas Tractor Runs
Watch out for the best-dressed tractors when they drive through Leominster (2 December), Ledbury (13 December) and Hereford £20 December) in all their festive, fairy-lit finery. Each event will be fundraising for local charities.
5. Don a Christmas Jumper for Raceday
Put on your most cheery festive jumper, grab your friends and family, and enjoy the perfect pre-Christmas get-together as you watch exciting National Hunt racing. And the stars of the Christmas jumper show will be in with a chance to win some fantastic prizes.

Hereford Racecourse
Saturday 16 December, 10am
£21pp, under 17s go free
6. Speed around town in the Santa Run
On your marks, get set, Ho Ho Ho. The Hereford Santa Run brings a flash of red to the City centre with hundreds of runners dressed as Santa Claus to spread festive fun and burn a few cheeky calories for the holidays.
Open to everyone of all ages, bring the whole family along to walk, jog, scoot or run like Santa in this fun festive dash around the city. In aid of St Michael's Hospice.
Sunday 17 December, 9am, adults £17, children £12
Image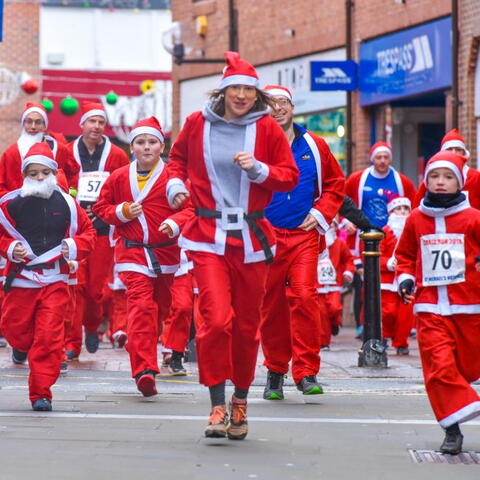 Image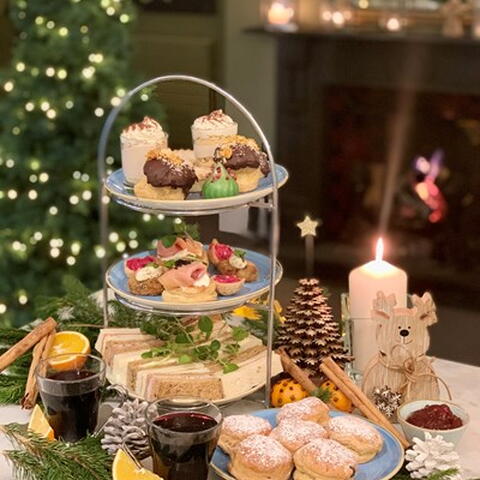 7. Craft a Christmas Wreath
For the most festive front door, book onto a Christmas Wreath Making Workshop.
Hellens Manor, near Ledbury
29 Nov, 10am - 3pm
A hands-on session - learn how to coppice willow from the reed beds, collect the withies and other natural materials, then make beautiful wreaths. Includes lunch and refreshments, £50pp.

The Ledberry, Ledbury
30 Nov & 7 Dec Nov, 4.30 - 6.30pm
Make a fabulous wreath as you enjoy a signature Festive cocktail (or mocktail) and nibbles.
£70pp
 
Castle House Hotel, Hereford
13 Dec, 10.30am - 2.30pm
Use fresh foliage, berries, cones and winter flowers to craft a lovely wreath, then relax over a festive afternoon tea.
£85pp
8. Create a Christmas Elf and meet the Big Man
Start your day with a wander around the woods, following the 12 Days of Christmas Trail and spotting the Elves hidden in the trees. Then head to the Elves Workshop in the orchard to make your own gift to share with someone special. As you work, enjoy drinks and cinnamon apples cooked over the fire. Afterwards have a chat with Father Christmas and tell him what you're hoping to receive in your stocking.
Saturday 16 December, 10am to 3.30pm
Sunday 17 December 2023, 10am to 1pm
Tickets £8 - £10
9. Book a Bottomless Brunch, the Christmas Party edition
Get your jingle on with Christmas classics and party anthems, followed by a sparkly spot of bingo and a sing-a-long with fabulous Drag Queen Boo La Croux. With 90 minutes of bottomless cocktails and a festive hamper of treats to keep your spirits high!
Green Dragon Hotel
Saturday 23 Dec, 2.30 - 6pm, £45pp
10. Prepare for a Night of Panto!
The Courtyard are back with the purr-fect Christmas Family Pantomime!! Follow the spirited hero Dick and his feline friend, as they pack up their handkerchief to embark on an epic adventure seeking fame and fortune. Choose from family performances, adult-only evenings, as well as dementia-friendly, relaxed, signed and audio-described shows.
The Courtyard, Hereford
From Friday 1 December to Saturday 6 January