Wine Walk: Coddington Vineyard
Image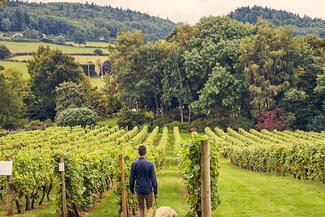 Intro
A fantastic walk in the east of the county, taking in two intimate, country churches and one of the most beautiful vineyards in England at Coddington. If you are travelling car-free then start the walk from Colwall train station. 
About Coddington Vineyard
Traditionally a hop growing region, our climate and terrain are equally suited to cultivating vines. This route passes through the family-run Coddington Vineyard, one of the first vineyards to be established in Herefordshire. Situated between the Malvern Hills and the town of Ledbury, it's a delightful spot. Tour the two-acres of vines, enjoy a guided tasting and relax over a light lunch in the glorious gardens (April to September, booking required). Guests are also invited to stay on the vineyard, either in the character Grade II listed cottage or the contemporary eco-cabin.  Read More.
Don't Miss
See the pretty 16th-century half-timbered Ale House, next to Colwall Church, which originally sold ale as part of fundraising efforts. It was converted into an alms house (now a village hall) after the Bishop decided too much ale was being consumed! Colwall and Coddington Churches both have Early English windows, whilst the latter also features stained glass windows by William Morris from designs by Burne-Jones. 
Image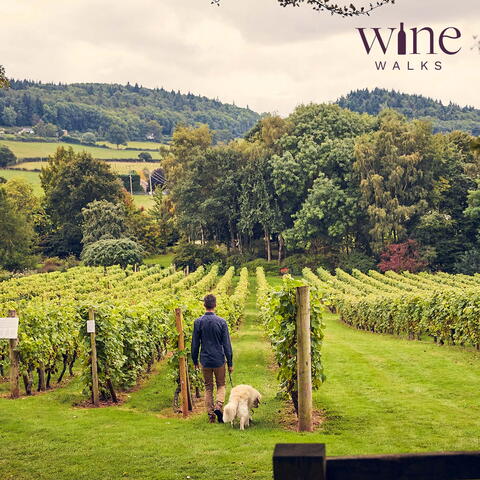 Total elevation gain: 191m
Route Guide
The route starts at the Church of St James the Great which lies one mile from the main village. Crossing fields and a brook, look out for hop kilns, which were originally used to dry hops, a long-standing feature of the local farming landscape. The Moorcroft pear, often called the 'Malvern Hills' variety also originates from the Colwall area. The pears are known locally as 'chokers' or 'stranglers' for their sharp taste when eaten but fortunately they make delicious perry (pear cider).
The walk takes you directly to Coddington Church which still retains its original preaching cross, to which the Victorians added the current crucifix. There are pretty buildings nearby, including Church Farm and the Old School House, whilst the view takes in hopyards, rolling hills and the distant Black Mountains. The walk then winds through Coddington Vineyard, where the vines grow on a south facing slope. The route later passes near the walled garden of Hope End House, once the home of the poet Elizabeth Barrett Browning. Continue on to reach Oyster Hill, pausing to take in the fabulous views, before descending into Old Colwall and back to the starting point.
Gallery
Image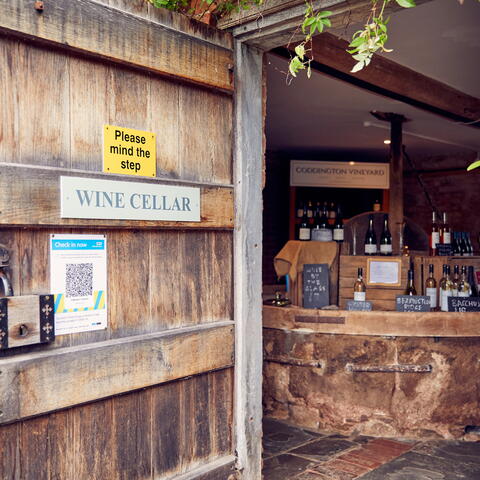 Image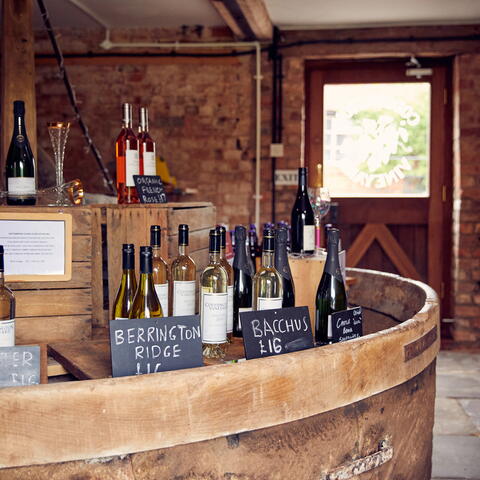 Image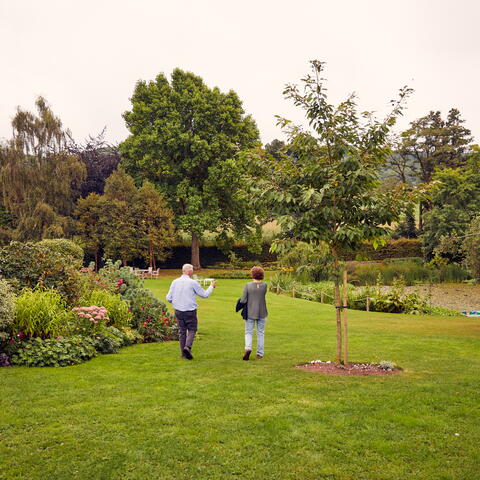 Image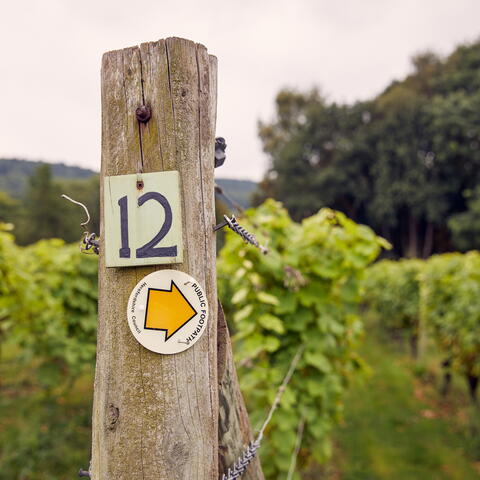 Image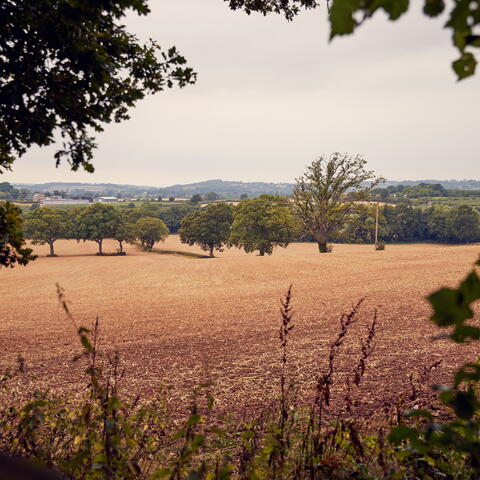 Image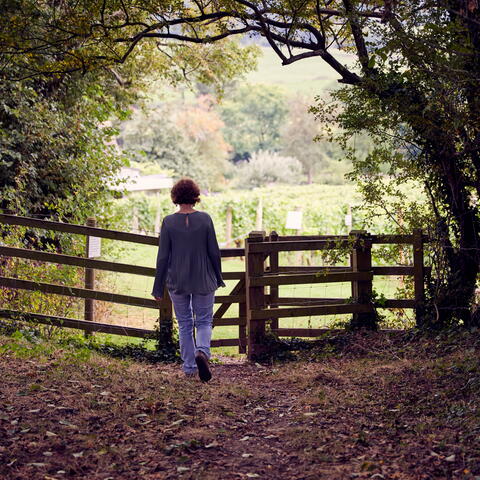 Image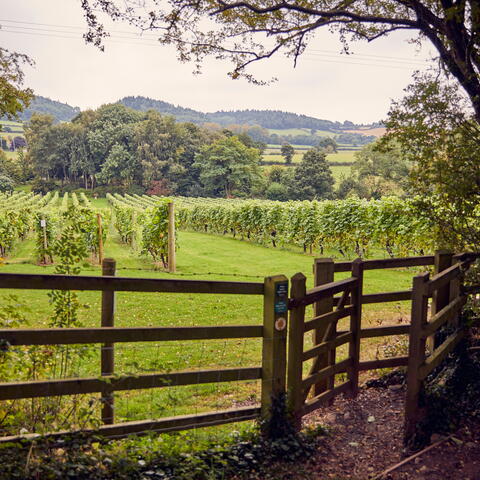 Image
Image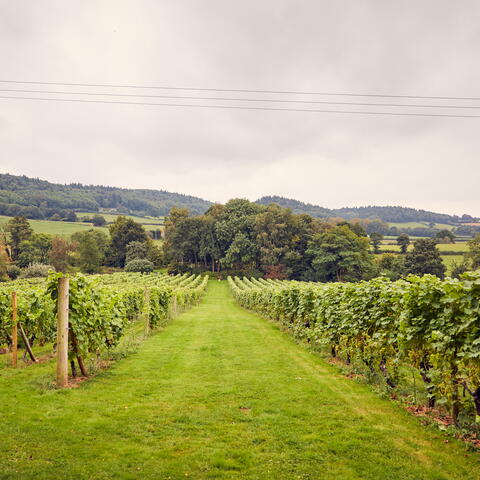 Image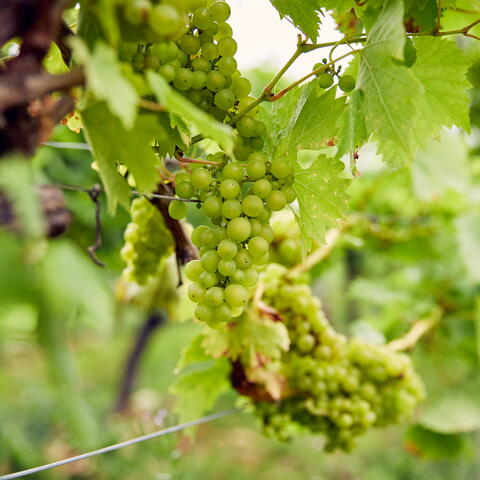 Image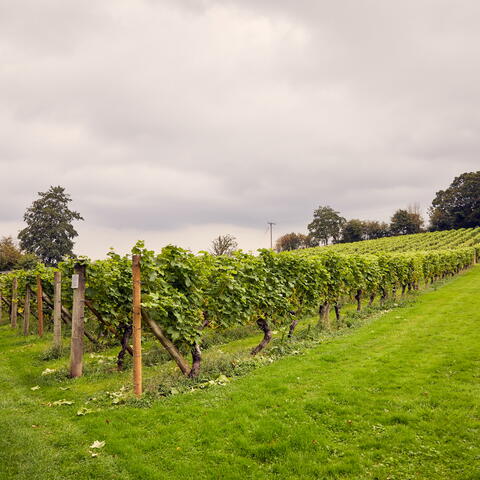 Image