Wine Walk: Frome Valley
Image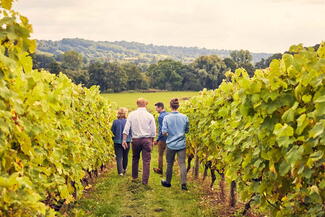 Intro
This beautiful walk starts at the Frome Valley Vineyard, wandering through hop yards and cider orchards to The Majors' Arms, the pub with probably the greatest views in all England. At the trig point, look out to the Malvern Hills to the east, the Black Mountains to the west and the Shropshire Hills to the north, before returning to the vineyard.
About Frome Valley Vineyard
Established in the 1990s, it was one of the first vineyards in the area. Its grape varieties are now considered "heritage" for English wine and include Bacchus, Madeline Angevine, Huxelrebe and Reichensteiner. The four acre vineyard is tucked into a curve of Herefordshire's Frome River on a southern facing gentle slope and visitors are invited for Tours and Tastings at the cellar door from April to October.
Image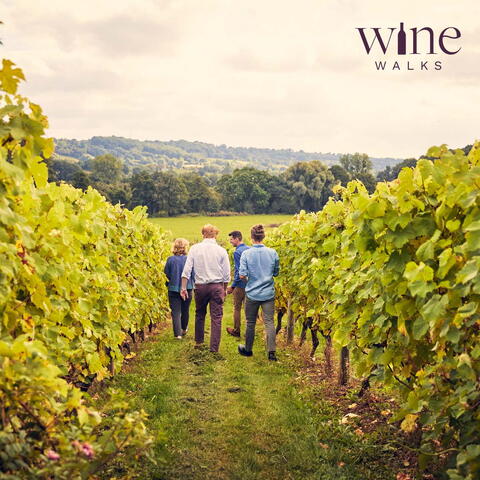 Total elevation gain: 146m
Route Guide
Park in the Frome Valley Vineyard courtyard and set off past the house onto the public footpath and you're away. Into a small woodland, across a big meadow,
through the hop yard, into an apple orchard, across the river, round the lanes and up a steepish hill to The Majors' Arms. Pause there to look across the whole of
Herefordshire over to the Black Mountains and a spot of refreshment perhaps.
Opposite the Majors' Arms, on the other side of the lane, is the entrance to the footpath that takes you up through more woodland to the trig point on Ward Hill. On a clear day, you can see the Malvern Hills behind you, some of the oldest hills in the world and the Himalayas of their day (ok it was a while ago, some several 100s million years), the Shropshire Hills to the north and the Black Mountains to the west.
From there it's almost all downhill, through fields, back onto lanes, via an amazing dive into a totally unexpected green lane (keep your eyes peeled for the entrance on
the left), and back to the vineyard for, perhaps, a spot more refreshment!
Gallery
Image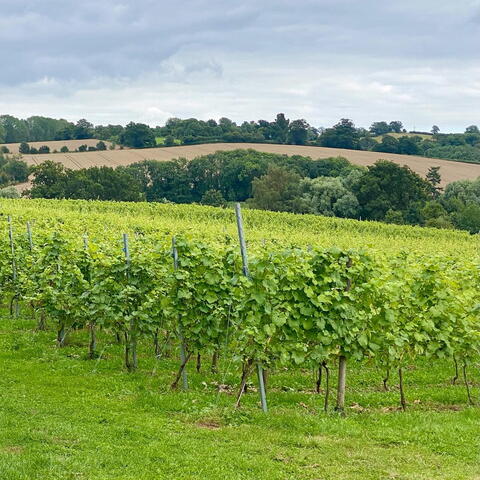 Image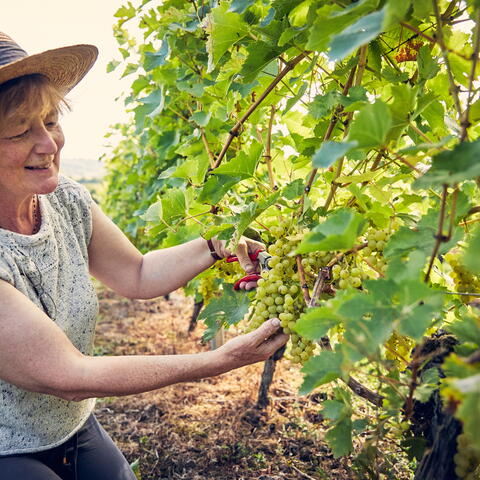 Image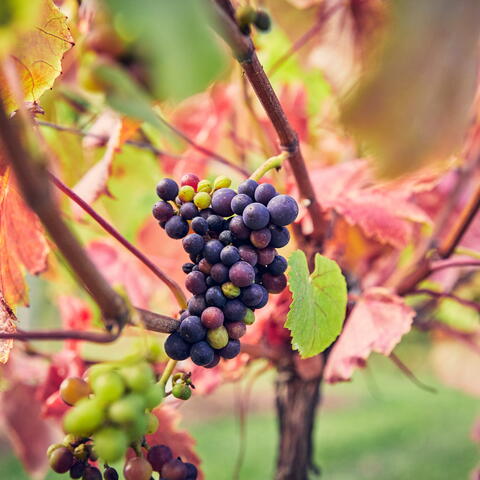 Image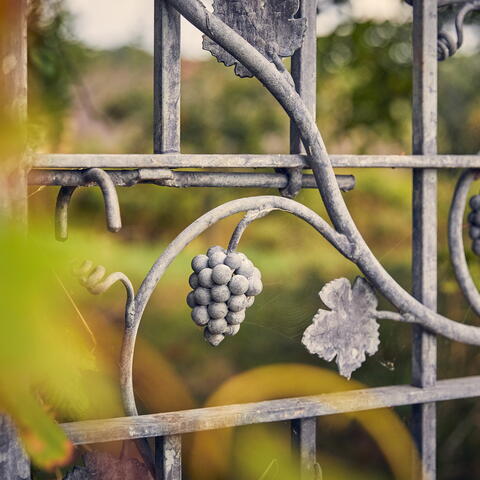 Image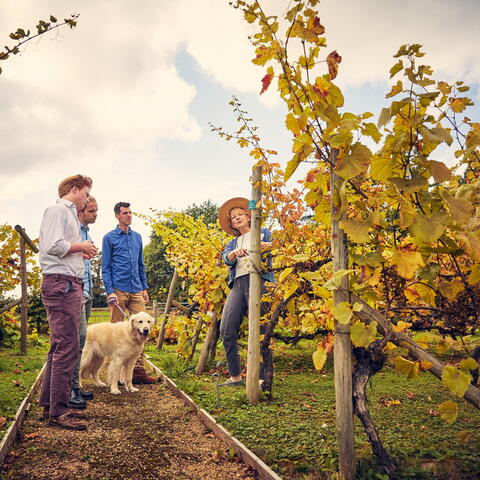 Image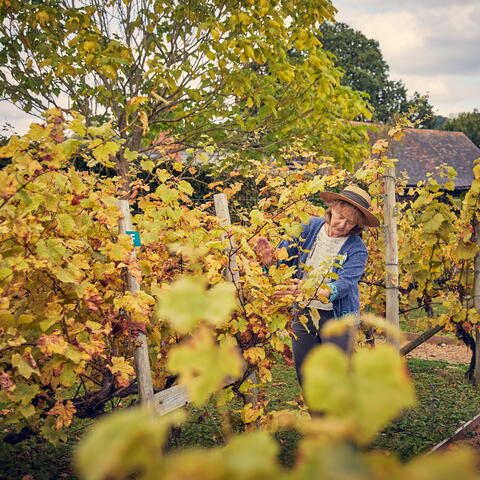 Image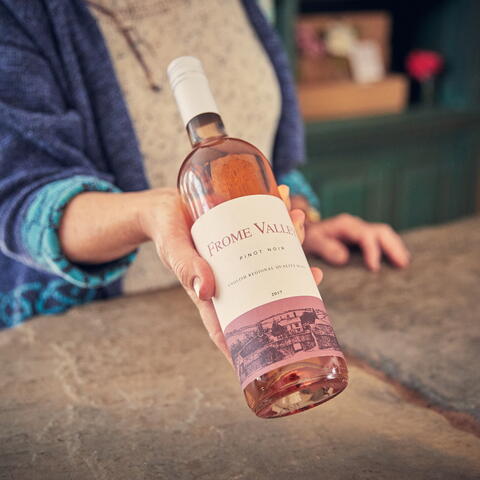 Image