View Location
Preparations are under way in the market town of Bromyard for the 2022 Bromyard Speed Festivals' Platinum Jubilee Celebration on Sunday May 29th.
Vehicles from every decade of the Queen's reign will feature. Static displays of over 140 road, race, and historic cars along with super cars, prestige vehicles and motorcycles will fill the busy streets alongside a variety of food outlets. A highlight will be the appearance of  land speed record holding jet powered dragster, the Vampire. Visitors can also try their hand at some F1 driving on the Driving Legends race simulator with prizes for the fastest times of day.
The event is organised by the Bromyard Speed Festival a not-for-profit Community Interest Company. with all surpluses distributed to local good causes. In the past these included the HOPE Centre, the Conquest Theatre and the Bromyard Food Bank and Money Advice Centre.
"The Bromyard Speed Festival has a policy of supporting local charities and worthy causes. We have donated over £20,000 to these since we began in 2016," said BSF director, Trevor Jones.  "Just as important to the organisation is how the annual event enhances the reputation and image of Bromyard and its beneficial effect on the local economy. Each event is estimated to generate £250,000 in business in a 10-mile radius around Bromyard."
The paddocks open at 11am and at 12 noon the opening ceremony will be held with a procession of cars around the town led by the Vampire.
Admission / Ticket Information
Spectator parking is £15 per car with up to five occupants and motorcycle parking for rider and one accompanying guest is £5, event programmes included. Booking details can be found on the website and the Bromyard Speed Festival Facebook page.
Disabled Access
Disabled parking will be available at Nunwell Surgery, Pump Street, Bromyard.
Disabled Facilities
Disabled parking will be available at Nunwell Surgery, Pump Street, Bromyard. Vehicle Parking Passes purchase will be required, preferably in advance.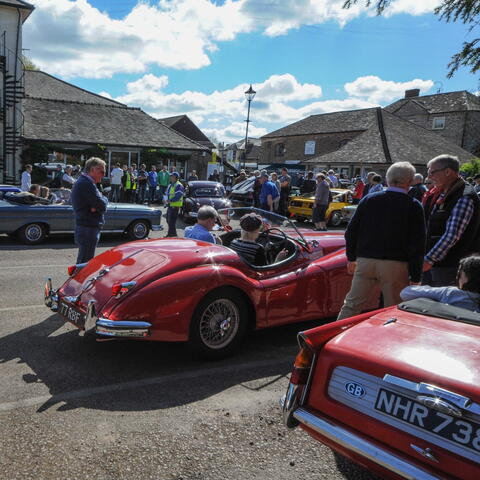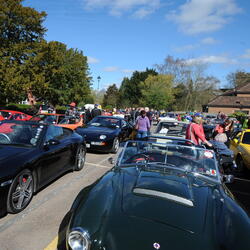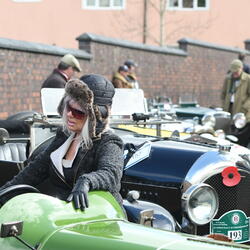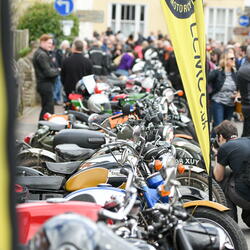 High Street
Bromyard
Herefordshire
HR7 4AA