Hideous Histories of Herefordshire
Four roadtrips for curious kids
Image

12th October, 2021
Our four new 'Hideous Histories' trails will take you on a legendary family adventure through the county's past to a magical cave, wild woods, haunted houses and captivating castle ruins. You'll discover so many new places to play, imagine, create and learn.
You'll get to know the 'darker' side of Herefordshire…beyond the pretty black and white houses and lush green fields lie centuries of bloody deeds, ghastly ghosts and fearsome folklore!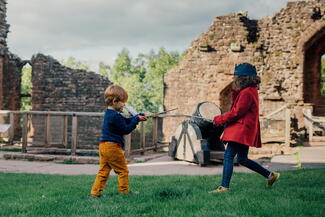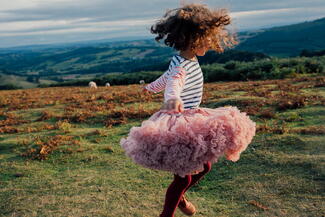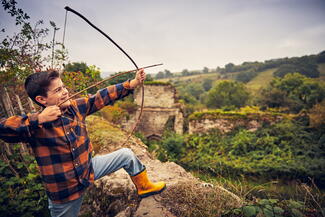 Uncover Herefordshire's hideous histories as you mooch around pretty Tudor villages and market towns; roam around hill forts and caves in the scenic Wye Valley or journey to sacred stones in the Golden Valley. You'll find fantastic places to play, imagine, create and learn. 
Each of the four adventures brings history and places to life. And they even link to Key Stage 2 and 3 curriculum topics, including Prehistoric Britain, the English Civil War, The Tudors and The Plague. 
 
Here's our top 10 hideous highlights:
 
1. Roam around the dramatic ruins of Wigmore Castle, once home to the powerful Mortimer family
2. Tiptoe around the most haunted house in the Midlands
3. Unravel the secrets of King Arthur's Cave, which is linked to legend, magic and mammoth bones
4. Journey to Arthur's Stone, a spellbinding Neolithic tomb and also the inspiration for the stone table on which Aslan is sacrificed in "The Lion, The Witch & The Wardrobe"
5. Tread carefully on gorgeous Garway Hill...you might get kidnapped by fairies!
6. See a bell which was stolen from a church by a mischievous mermaid
7. Step on the spot where three 14th-century burial pits for plague victims were discovered
8. Walk around a beautiful church which was built to remember a king who was slain by a love rival
9. Wander around a wood which was once home to a dragon
10. Play knights in one of the best preserved medieval castles which features the only surviving cannon of the English Civil Wars