Image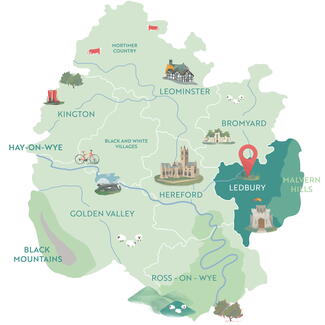 Ledbury
Poetry Town. Historic charm. Independent shops.
Excellent independent places to shop & eat

Visit local artisan cider, gin & wine producers

Eastnor Castle & the Malvern Hills nearby

Home to Ledbury Poetry Festival
Image
Ledbury's historic streets are lined with brilliant independent shops, plus plenty of places to refuel. The town is surrounded by woods, orchards and hills, with footpaths winding up to the  Malvern Hills. Literary luminaries, including Elizabeth Barrett Browning and John Masefield, were enamoured with this beautiful area. And the local love affair with words continues via the international Ledbury Poetry Festival.
Slow Shopping
Ledbury's array of independent shops is quite irresistible.And the perfect place to shop quality over quantity. Homewares are a particular speciality, from interiors mecca Tinsmiths to the nordic delights of Hus & Hem. This winter, stroll around art galleries and bookshops, womenswear boutiques and lifestyle stores. There are plenty of places to refuel from chic lunches to a pie and a pint of Ledbury Gold. 
Image
History on the Streets
The unusual stilted Market House in the heart of Ledbury, dating from the 17th century, continues to host twice-weekly markets. Tucked away on the opposite side of the High Street is the recently restored Masters House, its Tudor history revealed on an interactive tour. Church Street, a cobbled lane running behind the Market House, is home to the 16th-century Painted Room, the Heritage Centre and the Butcher's Row Museum. At the end stands St Michael's and All Angels Church, housing relics from the Civil War; musket-ball holes from that conflict still pepper walls at The Talbot hotel.  
Image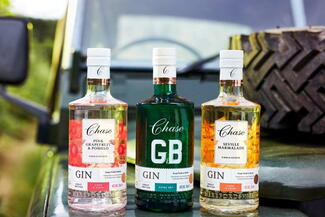 Meet the Artisan Makers
The countryside around Ledbury is studded with wonderful wine, gin and cider producers, from big names such as Weston's and Chase to smaller artisan outfits including Gregg's Pitt Cider & Perry, Oliver's Cider & Perry, Little Pomona Cidery, Coddington Vineyard and Frome Valley Vineyard.
Book a tour or tutored tastings to enjoy the flavours of Herefordshire.
Image
Herefordshire's cider is the stuff of legend. Follow the fantastic Cider Circuits to journey through our scenic countryside by bike or car, meeting some of the finest local cider and perry producers en route. The Redstreak circuit takes in Ledbury as well as nearby Westons Cider and Gregg's Pit.
Read More
Image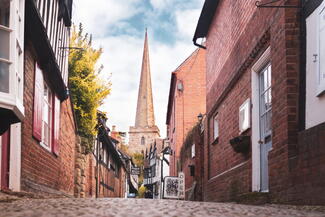 This fantastic walking route calls at Ledbury on its circular journey around the county. Stroll a short section in a day or tackle the full 150-mile circuit.
Read More