Black & White Villages Walk: Eardisland to Shobdon Arches
Image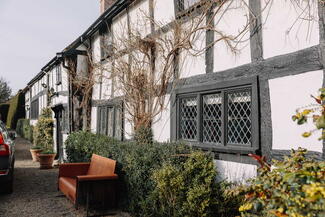 Intro
Roam rolling farmland to discover a winsome black-and-white village, a medieval folly and one of England's most remarkable rococo churches.
Don't Miss
Eardisland is arguably Herefordshire's prettiest village, with timber-framed houses, a moated castle mound and an impressive medieval church. Shobdon Arches, now a spectacular hilltop folly, were removed from the nearby 12th-century church when it was revamped in unusual rococo style six centuries later.
Image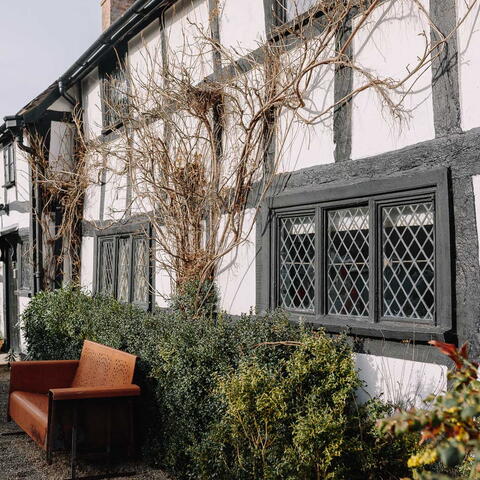 Total elevation gain: 166m
Route Guide
Start from the village car park in Eardisland, alongside reputedly the country's oldest AA box. Cross the bridge over the millrace and River Arrow, then turn left past ancient Staick House. Follow the lane to Lyme Farm, then follow arrow signs through cider orchards to Street Farm. Head left across grazing meadows and fields to cross the Pinsley Brook and walk through Ox House Farm, rounding a pond and crossing more fields to emerge into the village of Shobdon.
Turn briefly left along the main road to the Bateman Arms (currently closed); here, cross carefully, pass the large gates and walk up the long driveway to Shobdon Court and beyond to the remarkable Church of St John. This mid-18th-century structure, rebuilt in rococo (or "Walpolean Gothick") style for the 2nd Viscount Bateman of Shobdon Court, is wonderfully light and airy – quite unlike anything else in the area, or indeed in much of the UK. Remnants of the earlier 12th-century church can be seen in the ornately carved font in the current edifice and the similarly detailed carvings of the Shobdon Arches – walk north along a fine avenue of trees to the spot where these now lonely spans were relocated as a hilltop folly.
Return to the main road and turn right, taking a left turn past Tan House and following a tree-lined path uphill and then across meadows to Shobdon Airfield. Skirt the runway then continue south to cross a farmyard and emerge onto Broom Lane; turn left and follow the lane back to Eardisland, where refreshments await at Rita's Tearooms or the Cross Inn.
Gallery
Image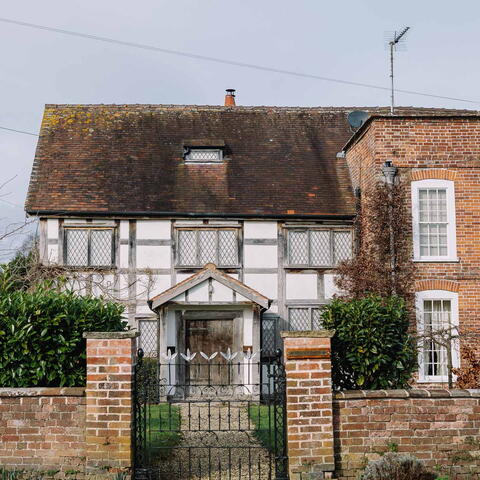 Image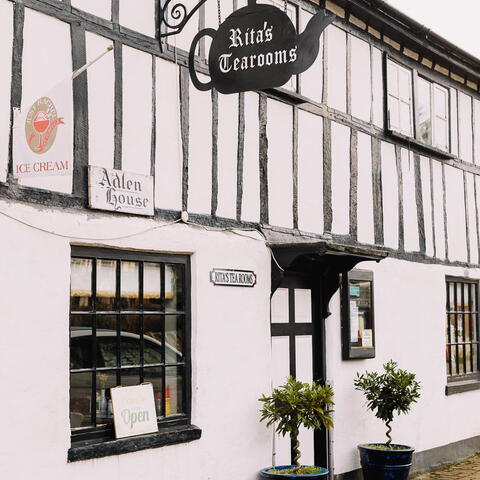 Image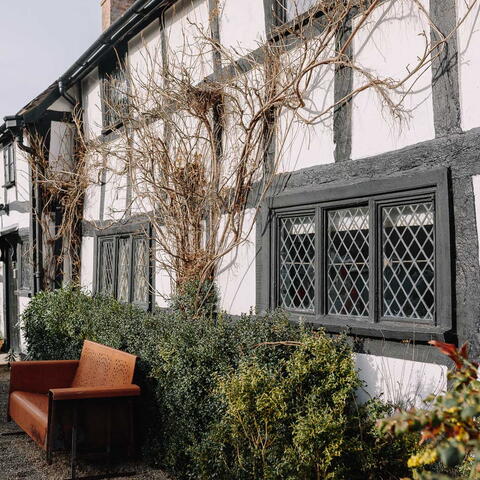 Image