Feel a world away...as seen on TV!
Visit Herefordshire has made a TV ad! Discover more about the faces and places seen on screen, as well as the team behind the camera
Image

20th July, 2021
Seeing Herefordshire on the TV is so exciting! We're thrilled to have the chance to showcase the fabulous produce that is right here on our doorstep as well as our contemporary food scene. Of course, when you're not feasting, there's time to walk amongst the wild ponies, canoe the River Wye, hang out in hammocks...
Watch the Visit Herefordshire TV ad
What makes our ad super special is that it is packed with homegrown talent. The soundtrack has been specially composed for us by local folk band, The Kilpecks and in the ad you'll spot organic farmer Ben Andrews, family blogger Naomi aka Mama Sparrow, photographer Trish Henderson and the gorgeous herd of Herefords from Ballingham Hall Farm.
Behind the camera credits go to the director Venetia Dearden, an award-winning filmmaker and photographer from Hay-on-Wye, with creative by Orphans and production by Rural Media. In other words, it's a joined-up Herefordshire effort from start to finish.
Read on to find out more about the locations featured in the ad and find other brilliant places to visit, stay and eat in our tiny county!
Image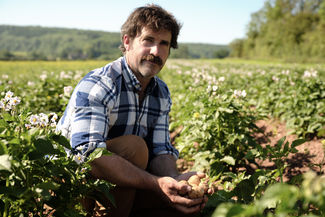 Image
Garway Hill: Watch the wild ponies
Just a 20-minute drive from the city of Hereford is Garway Hill. We call it an 'easy peak' because, after a relatively gentle walk, visitors are rewarded with jaw-dropping, 360-degree views. And from this point, there are miles of routes to roam. But it's the resident wild mountain ponies which make it a really special spot - they are the most magical sight! Take a wander, breathe in the scenery and stay for a picnic. If you are in the north of the county, then Hergest Ridge is another superb spot for  wild ponies and panoramic vistas.
Newton Court Farm: Sample superlative cider
'No codswallop' cider is the order of the day at Newton Court Cidery. The working organic farm invites visitors to 'honk for cider' or drop in to browse the bottle shop. Head to the tasting room to sample their award-winning sparkling bottled Cider and Perry or try traditional draught cider straight from the barrel. Stroll around the orchards, cider mill and press at any time of year, enjoying blossom in spring through to the apple harvest and cider-making in the autumn.
Of course, Herefordshire's cider is the stuff of legend and there are craft makers dotted all around the county. Our Cider Circuits travel through delightful countryside and visit the best artisans - perfect on bike or by car.
Image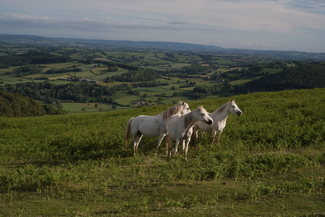 Image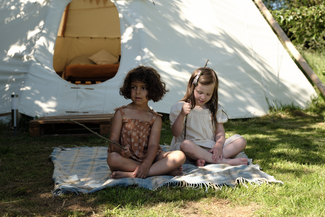 Lower House Farm: Feast in the Black Mountains
Set amongst 70 acres of hills, meadows and woodland-lined streams, Lower House Farm is a farm to table restaurant and family farm in the Black Mountains. Wind your way through the hills to enjoy their honest farmhouse food, which is big on flavour and without pretence. They run on regenerative principles and also sell ethical, grass fed meat from their Butchery & Charcuterie. Another farm offering fabulous outdoor feasts is Drovers Rest near Hay-on-Wye. 
Food is a huge part of Herefordshire's culture and our contemporary food scene is really special, from buzzy city start ups to gastropubs in the most scenic of spots.
Image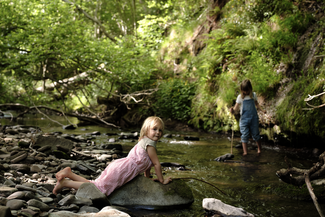 Image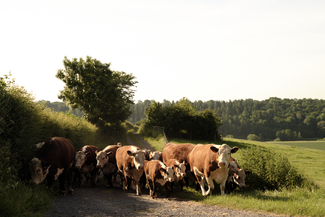 Canoe the Wye: Mess about on the river
Nothing beats a paddle along the Wye, spotting swans and herons, kingfishers and peregrine falcons. Go at your own pace, deciding if you want a relaxing trip or an exhilarating adventure. Hereford Canoe Hire looked after us when we were filming but, of course, there's no shortage of other expert companies who will happily kit you out with a canoe or paddleboard, provide you with training and launch you into the river. Other options included guided canoe trips and combined camping and canoeing holidays.
White House Glamping: Relax in a riverside tipi
Chill out in one of six luxury tipis nestled in an orchard on the banks of the River Wye. Days are spent swimming, canoeing, fishing and walking. In the evenings, cook up a feast over the fire,  toast marshmallows and watch a film under the stars (each tipi is equipped with a projector and movies). 
Our tiny green county is a stunning spot for a UK staycation, offering everything from stylish historic hotels and luxury farm stays to vintage wagons, cool self-catering cottages and welcoming B&Bs.