Image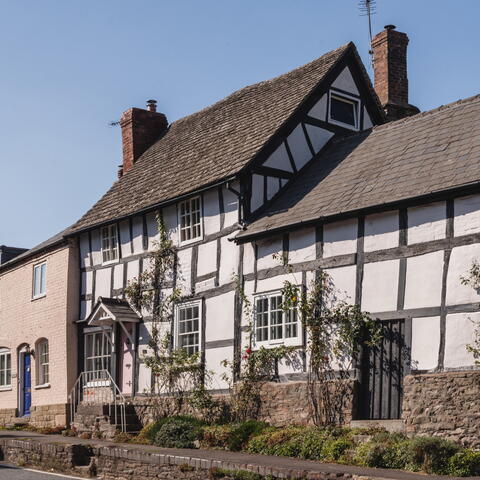 Image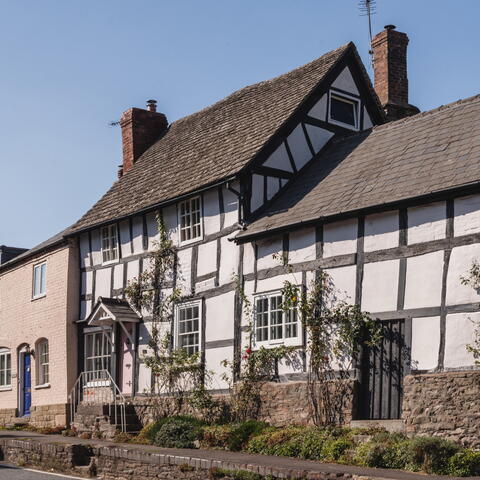 Itinerary:
Black and White villages by Bus
Scenic slow travel around picture-perfect North Herefordshire
Take an easy (and sustainable) ride around Herefordshire's famously pretty Black and White Villages. Arrive in Leominster by train and then take the 496/495 bus service which, rather handily, calls at a series of sublime spots.
Perfect for a day's touring, even better over a long weekend, staying under the beams at pubs and B&Bs along the way.
Please note the 496/495 services run Monday to Saturday, for timetables see bustimes.org
Leominister: historic streets & amazing antiques
Arrive in Leominster by train and meander around its historic streets. Seek out Grange Court, an intricately carved timber-framed building which was designed and built by John Abel, known as the 'King's Carpenter'. 400 years ago it stood in town and housed the weekly butter market. By the mid nineteenth century, it was proving a traffic hazard so it was dismantled and lay in pieces in a builder's yard until 1859 when it was bought by John Arkwright (of the spinning jenny family). It was rebuilt in its current location and was a family home until 1939, when the local Council bought it to save it from being moved once again! These days, it is a community hub with a great little cafe.
Just along the path is Priory Church where you will find the Ducking Stool, the last to be used in England. It's a unique object of English social history. From here, wander back to the main street and  along Drapers Lane with its medieval overhangs before arriving in The Square which is surrounded by black and white buildings. Antique shops can be found at every turn! There is a helpful Tourism Information Centre here and around the corner is Leominster Museum.
Image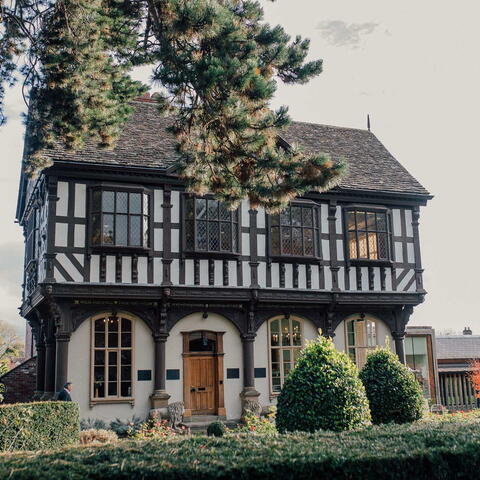 Image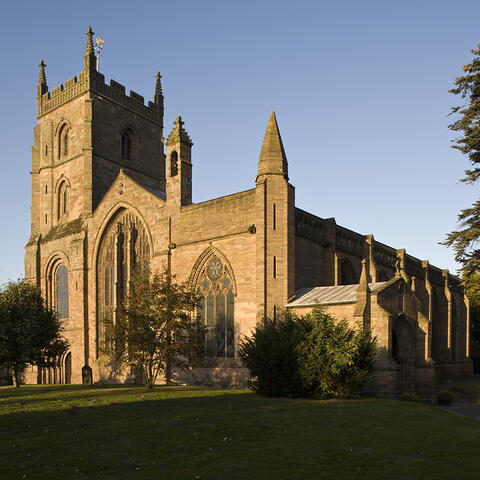 Image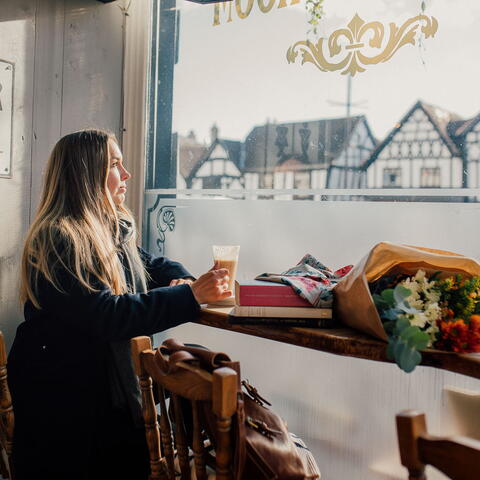 Image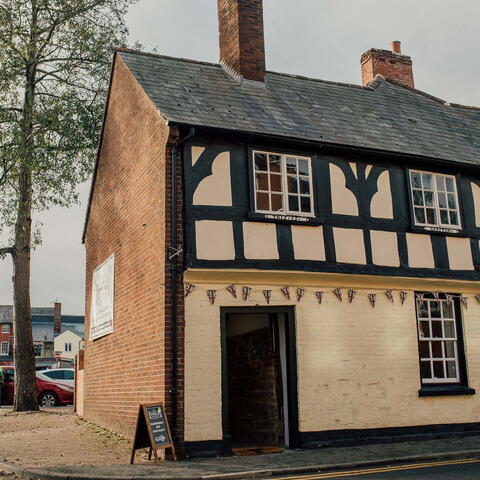 Image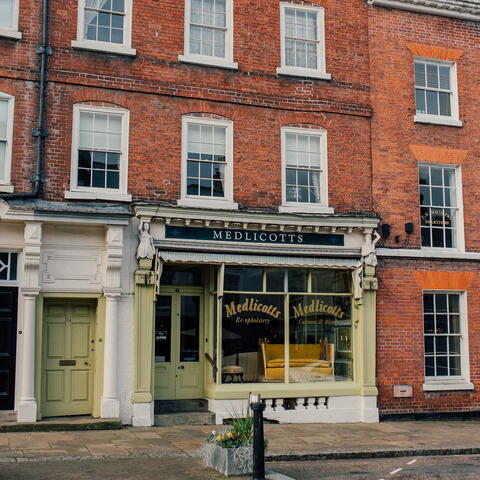 Image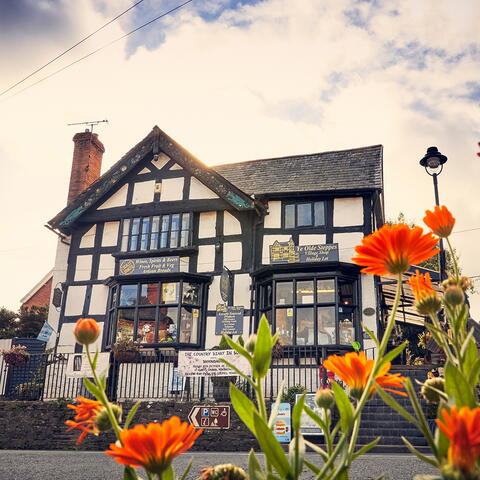 Image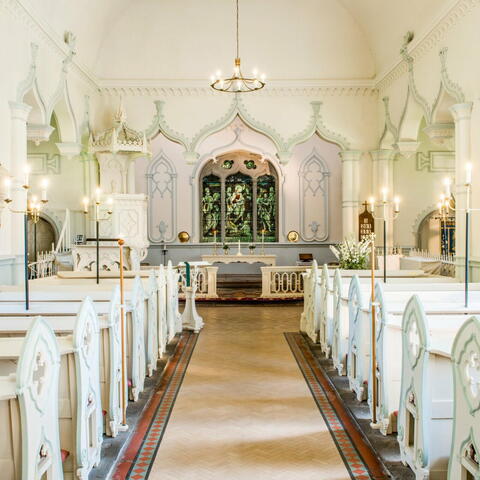 Image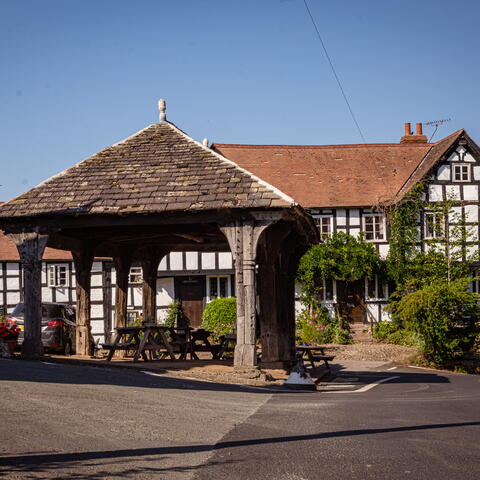 Image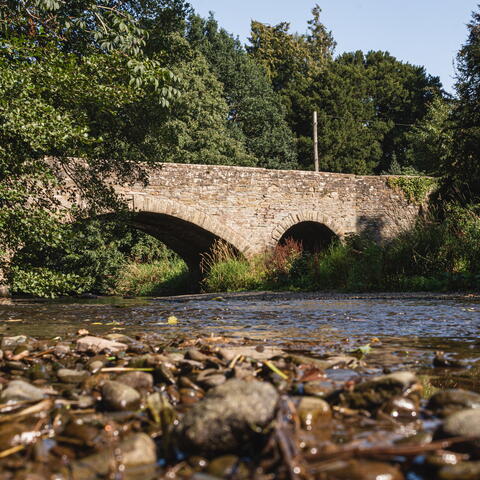 Image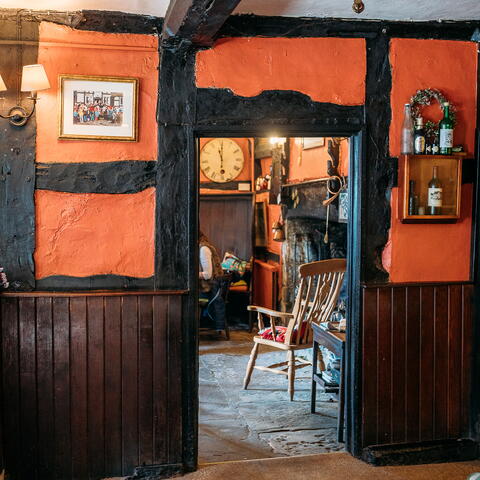 Image
Image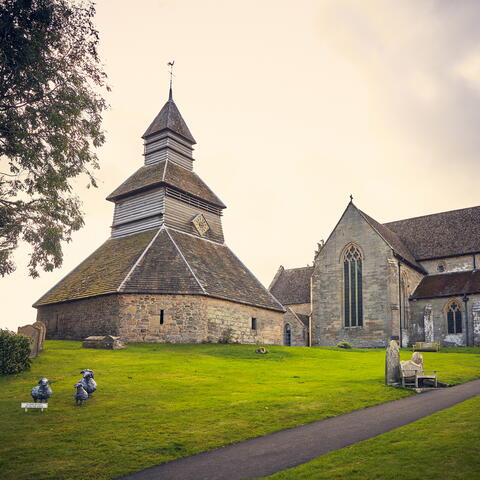 Pembridge: untouched Black and White beauty
Jump on the 496 bus from Leominster Bus Station at 9.05am, heading in the direction of  Shobdon. There's the option of alighting here (The Grove bus stop) and taking the 20-minute walk to the stunning  'Wedding Church', followed by a stroll to the Shobdon Arches folly before catching the later 12.26pm service. Otherwise, continue on to Pembridge, one of the county's unspoiled Black & White villages. 
Once a prosperous settlement, enjoying the patronage of the powerful Mortimer family, Pembridge's  main street is lined with beautiful timber-framed buildings of all shapes and sizes, including some fine almshouses. Seek out the sixteenth century Market Hall, with notches on the pillars where merchants wedged planks to display their wares. Then follow the steps to St Mary's Church with its extraordinary detached belfry, reminiscent of a pagoda. If it's open, peep inside at the impressive octagonal structure held up by enormous oak posts. Meanwhile, the church displays the Pembridge Tapestries which tell the story of the village from the Domesday Book onwards. 
The New Inn is packed with character and dates back 700 years to when the farmer's wife brewed ale to sell to the merchants. It still retains its flagstone floor, oak doors and fireside settle and is a great place to stop for a bite to eat. Another lovely option is Ye Olde Steppes shop and tea room. And don't miss to peruse contemporary art and craft at the Old Chapel Gallery. Afterwards, walk over the bridge to find the pebble beach, the perfect place for a paddle.
Eardisland: a riverside delight
Hop back on the 496 at 2.35pm for the 5-minute ride to Eardisland. Or if you'd like to stretch your legs, opt for the 2.5 mile walk along the River Arrow.
It's this picturesque riverside setting which makes the village such a delight.  It's another black and white beauty, also home to pretty thatched cottages. Stand on the bridge over the River Arrow to see The Old School House (and its whipping post!). Pay a visit to the ancient St Mary's Church and nearby see if you can spy the mound and moat which was once Eardisland Castle.  Meanwhile, the quirky AA box in a unique survivor of Britain's motoring heritage.
The village's unusual 17th century dovecote is home to a vibrant community shop and from here you can walk along the river to find a brilliant place for stone-skimming and paddling.
Afterwards, there's plenty of options for a bite to eat including Rita's Tearoom, The Cross Inn or The White Swan.
Then, pick up the 495 at 5.07pm or 6.07pm to return to Leominster within 35 minutes.
Image
Image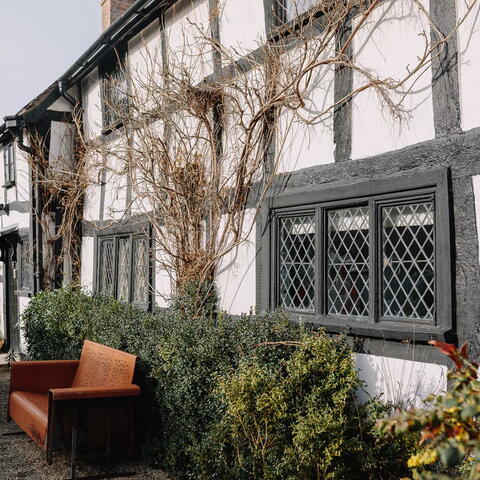 Image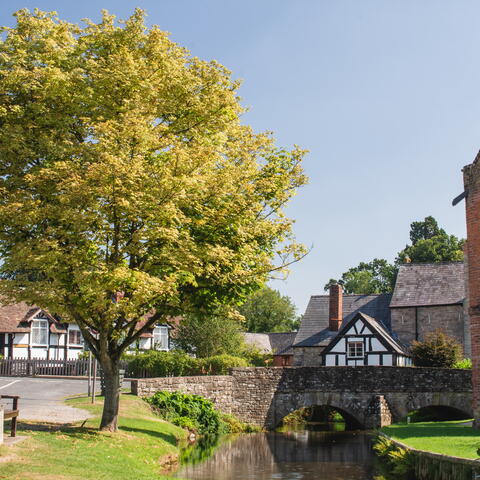 Image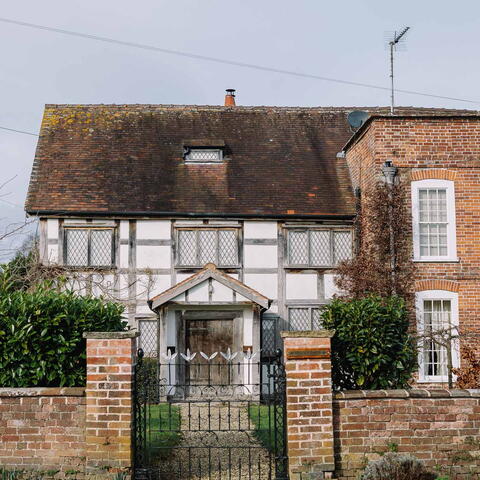 Image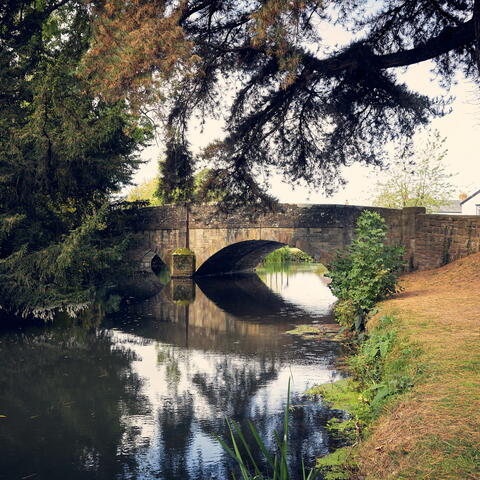 Image