Image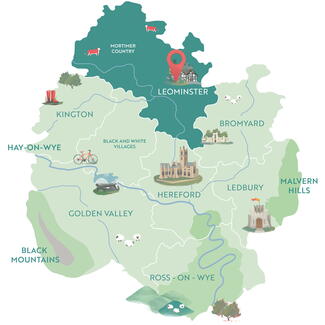 Leominster
Antiques mecca. Cider country. Black and White Villages.
Antiques treasure trove with more than 120 dealers
Fascinating heritage, including the last ducking stool used in England!
Gateway to the Black & White Villages
Perfect base for exploring historic houses & open gardens
Fantastic craft cider producers on the doorstep
Image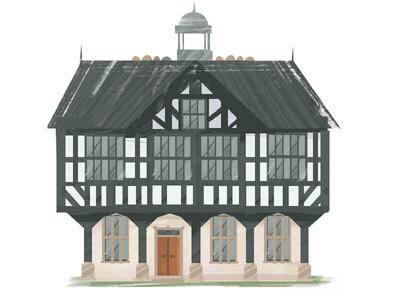 A wealth of antique shops has brought TV stardom to Leominster (pronounced 'Lemster') – but this beguiling market town remains charmingly down-to-earth, with its array of vibrant independent shops and blend of medieval, Tudor and Georgian architecture. Lying in the heart of Mortimer Country, the many castles and historic houses in the surrounding countryside are ripe with stories of the area's dramatic past. Walkers roam nearby woods and long-distance paths including the spectacular 30-mile Mortimer Trail.
Love Your Leominster Break
Image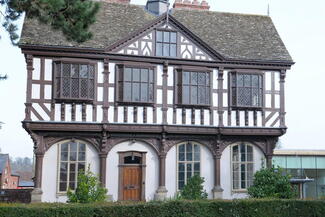 Antiques Hunting
Beneath medieval overhanging eaves, in Georgian townhouses and under ancient wooden beams, more than 120 antique dealers ply their trade in Leominster, selling historic pieces ranging from fine furniture to vintage interiors, barometers to medals, alongside a host of fabulous independent shops. Don't miss the skilfully carved Grange Court, a timber-framed masterpiece built by the 'King's Carpenter', 17th-century craftsman John Abel, now a lively cultural hub and cafe.
Image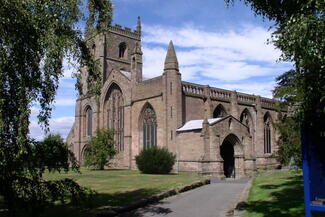 Ducking the Scold
The last ducking stool to be used in England is on view at Leominster Priory Church. Its final outing was here back in 1809, and its unfortunate occupant was Jenny Pipes, a so-called 'common scold'. Fortunately, the story ends well for Jenny: two dunkings in the river were not enough to quieten this spirited woman, and she rose from the water still shouting. In tribute, the local women's morris-dancing troupe is named after her.
Image
Walks & Woods
Follow the circular 4.5km Riverside Walk, following the signs from Corn Square in the town centre. Or take a short drive to the inviting, tree-lined paths of Queenswood Country Park and Mortimer Forest. The magnificent 48km Mortimer Trail runs just a little to the north.
Out and About
Image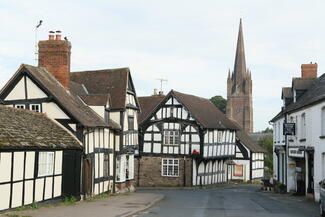 Leominster is the ideal starting point for the 40-mile 'Black and White Villages Trail', linking ten picture-postcard villages packed with historic timber-framed houses. Drive or cycle between them, past hopyards, orchards and beautiful farming country – it's a small slice of heaven.
Read More
Image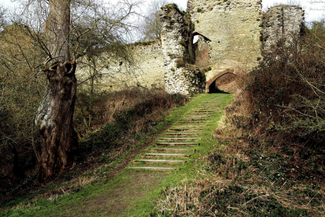 Take a trip around Herefordshire's tumultuous and beautiful borderland, visiting castles and pretty villages that witnessed action spanning centuries from the Middle Ages.
Read More
Leominster Directory