Wild Activities: Younger Kids
Plan your family adventure
Image

19th July, 2022
Build a den, fly high on a rope swing, mess about in a mud kitchen, meet miniature animals and bring a picnic to eat in a beautiful countryside setting.
Wild play & wild wanders
Fire up their imaginations with natural play and walks in wonderful spots. 
Image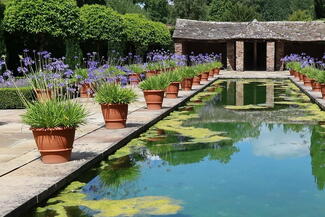 Image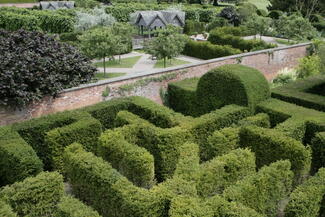 Hampton Court Castle
Explore nooks and crannies at every turn in these fabulous gardens. Tiptoe over little wooden bridges, chill out on tree swings and wind through the maze to the gothic tower (perfect for peering out over the grounds). Find the secret passage to the sunken garden, walking down cascading stepping stones to find a lake, strewn with giant lily pads and a waterfall which you can run behind. 
Image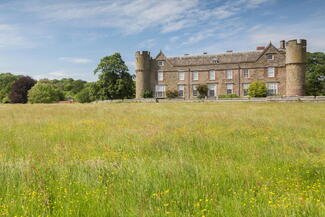 Image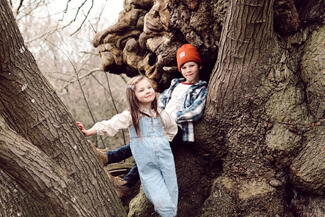 National Trust Croft Castle
Hop over logs, build a den, fly high on a rope swing, play hide and seek - there's lots to do in the play area. By the cafe, children can climb the turrets of a mini castle. Picnic amidst the butterflies and bees in the pretty walled garden or follow one of the many way-marked trails to enjoy lunch at an iron-age hillfort or in the 'Picturesque' Fishpool Valley.
Image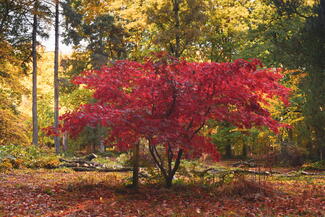 Image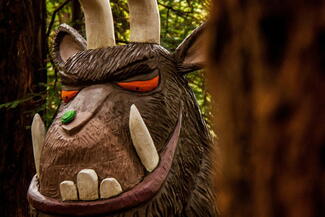 Queenswood Country Park & Arboretum
The Gruffalo Trail never fails to please young children, whilst older kids can take up the challenge to hunt for champion trees. There's a brilliant  adventure playground with picnic benches nearby.
Image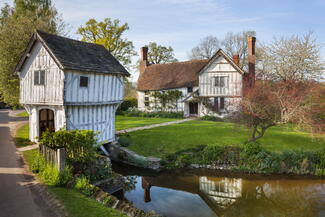 Image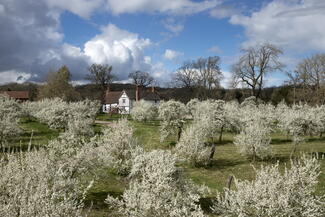 National Trust Brockhampton
Take a wild wander through woodlands and orchards, dipping your toes into streams en route. Look out for deer, red kites and kestrels - on warmer days, you may even see a newt sunbathing by the moat. There are plenty of picnic benches and secluded spots for al fresco eats.
Wild events
Take your pick of special wild summer events:
Image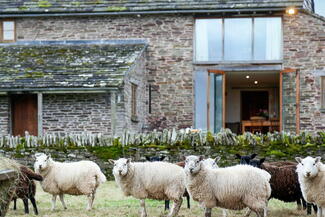 Image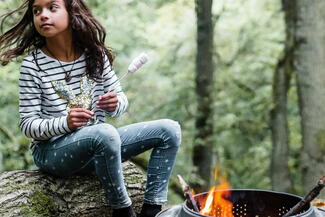 Go summer foraging
Start out at Drovers' Rest, an organic farm and holiday retreat, on a hunt for seasonal goodies. You'll eat what you find, perhaps hogweed and wild garlic soup, elderflower champagne and fruit leathers will be on the menu?
Dates: 30 July, 14 August, 26 August
Tickets: £50 adults, £25 for 12 - 16 year olds, under 12s free. Book through Wild Food UK. 
Image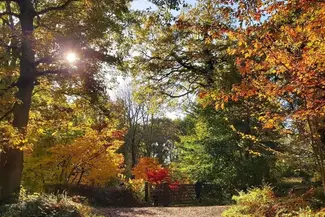 Image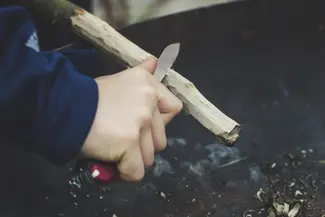 Adventures in the woods
Bear Grylls wannabes will love a day at Queenswood Country Park. Cook snacks over a campfire, build a den or hammock to hang out in, learn woodcraft skills and play games. No parents allowed!

Dates: 11, 12, 16,17 & 18 August
Tickets: £20 per child (8 to 12 years old)
Image
Image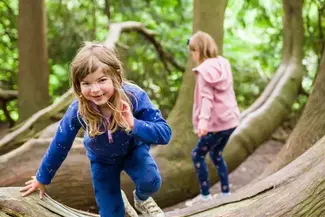 Mess about in a mud kitchen
Wildplay Week at Eastnor Castle offers a mud kitchen, bug hunting, den building and a rope trail. Loop around the lake on foot to see the ducks and picnic on the lawns.

Dates: 21 - 25 August,
Tickets: Entrance (grounds only) £9 adults, £6 children, under 2s free
Animal encounters (in the wild)
Our wide open spaces are perfect for walking with llamas or take the chance to meet sweet animals in our farm parks.
 
Image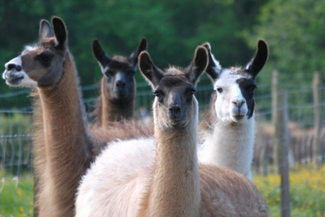 Image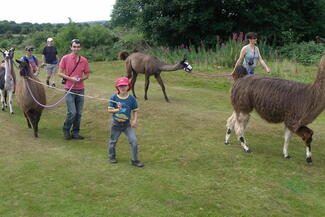 Trek with llamas
Wander around the rolling hills of West Herefordshire with a gorgeous llama in tow! These cuddly creatures love children and after they are fed and groomed, you will take them for a stroll. On return to the farm, visit the llama weaving studio to see how their wool is spun and woven. Children aged 12+ may have sole charge of a llama, whilst younger kids will share with an adult. Book through Golden Valley Llamas
Image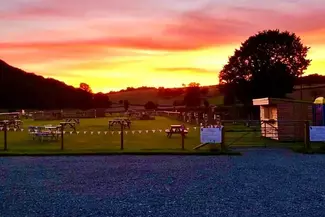 Image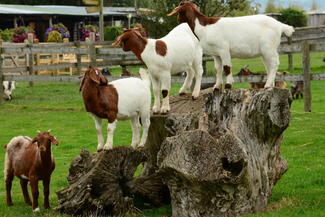 Farm park frolics:
Little ones will love the animals at Yatton Farm Park, near Leominster, including the super pretty Valais Blacknose sheep, miniature Hereford cows plus alpacas. Meanwhile, the Small Breeds Farm Park & Owl Centre, near Kington, specialises in miniature, rare and friendly creatures. Check out the ridiculously cute tiny horses and donkeys, the colourful finches, awesome owls and lots more.