Ross-on-wye to Little Dewchurch
Image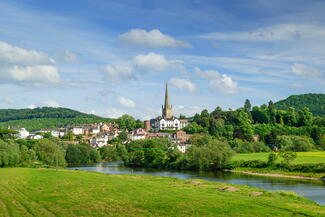 Intro
The scenic splendour of its setting on the meandering Wye made Ross the 18th-century 0birthplace of British tourism. Seekers of 'the picturesque' - including Admiral Lord Nelson, Turner and Wordsworth - flocked to the town to enjoy boat excursions. William Gilpin's Observations on the River Wye (1792) was the first illustrated tour guide published in Britain. Today, this part of the valley is a designated Area of Outstanding Natural Beauty.
Image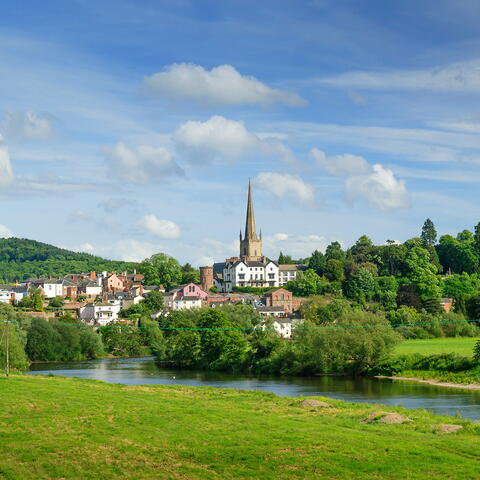 Route Guide
Your trail keeps company with the river the Romans called Vaga ('wandering') via three historic bridges. The lovely six-arch red sandstone Wilton Bridge, completed in 1599 at one of the river's most strategically important crossings, was once protected by Wilton Castle. The Norman fortress was reduced to ruins in the English Civil War. The bridge suffered the loss of one arch but successive generations kept up repairs to create a structure of distinction. In the 18th-century, it was graced by the addition of a multi-faced sundial on an ornate stone pillar. An inscription urges travellers to "esteem thy precious time."
Upstream, the trail heads back over the river on the elegant Sellack Boat Suspension Bridge, a footbridge built in 1895 when local vicars were having trouble with 'awkward' ferrymen. One fed-up cleric even crossed the river on stilts! The next crossing is still often referred to as Hoarwithy Toll Bridge, although tolls ended in 1935. The lofty former Toll House towers above the modern bridge.
Overlooking the village, Hoarwithy's exotic Italianate Church of St. Catherine brings a dash of the Mediterranean to a Herefordshire valley. It is "an astonishing creation" by its Victorian architect, opines church buildings aficionado, Simon Jenkins.
The path up from the valley passes a modern landmark, Prothither Solar Farm, an extensive hilltop array of solar panels. Soon after, the imposing 14th-century tower of St. David's, Little Dewchurch, marks the end of this section.
Gallery
Image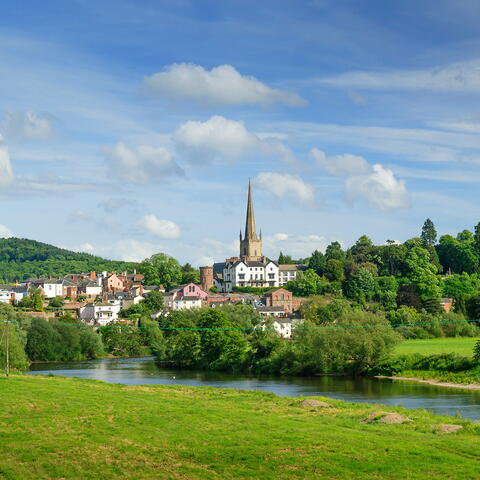 Image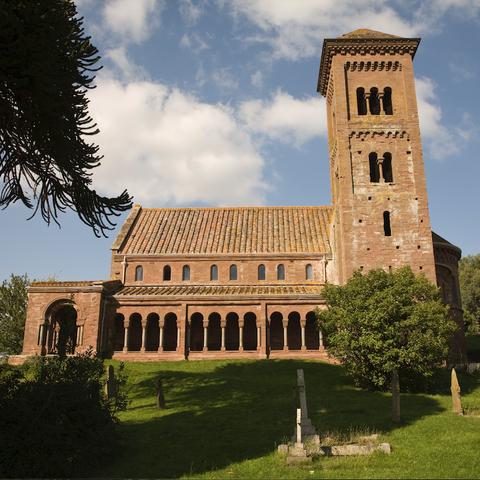 Image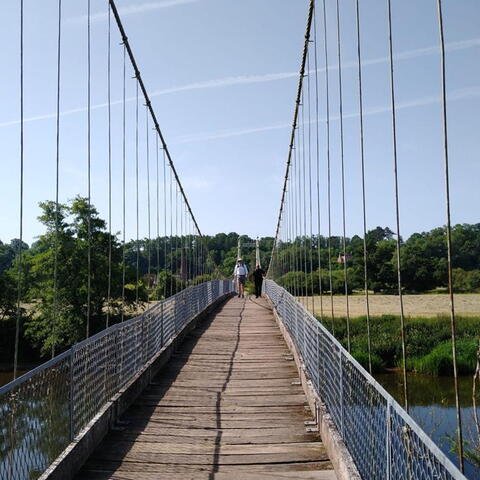 Image