Little Dewchurch to Kilpeck
Image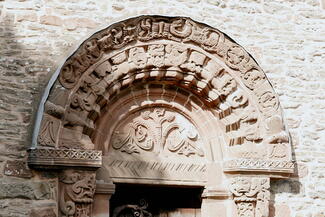 Intro
Long ago, the Church of St David, Little Dewchurch, was known by its Welsh name, Dewi Sant, from which stems the village name. Welsh place and field names live on in this area, once the ancient former Welsh kingdom of Ergyng. Part of that lost realm, from the Wye to the Monnow, became the odd Norman borderland hybrid of Archenfield. It was neither Wales nor England and was governed from Kilpeck Castle outside of the English Hundreds system as a semi-autonomous district with its own customs.
Image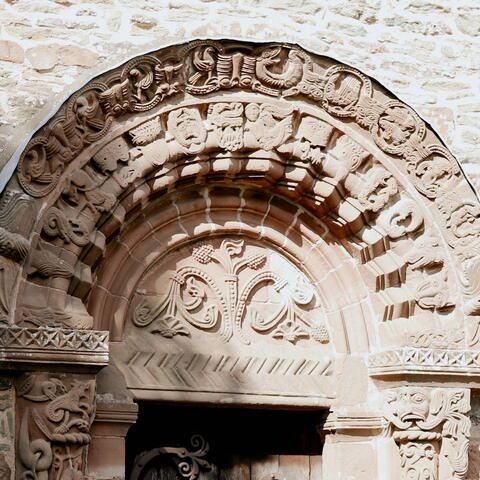 Total elevation gain: 207m
Route Guide
The trail then travels through the enchanting Athelstan's Wood, once owned by the Bishops of Hereford and named after the 11th century Bishop Athelstan. Later, it became the property of the powerful Scudamore family whose men coppiced the wood for charcoal to fuel forges. Now owned by the Duchy of Cornwall, the wood is part conifer plantation, but a delightful expanse of mature oak forest remains. In addition to the public footpath, the Duchy has created a permissive path to invite further wanderings.
From Much Birch, there are two main roads to cross but the peace of deep forest is soon recaptured in the well-wooded Mynde Park.
The trail passes the park's lovely seven-acre lake, with its island folly, and the stately Kilpeck Church home of The Mynde. Privately owned, the mansion's lavish interior makes it a popular location for film and television.
The steeply wooded flanks of one of Herefordshire's bigger hills, Cusop Hill, rise beyond the park but the trail heads through an easier, undulating landscape to the gem known as Kilpeck.
Gallery
Image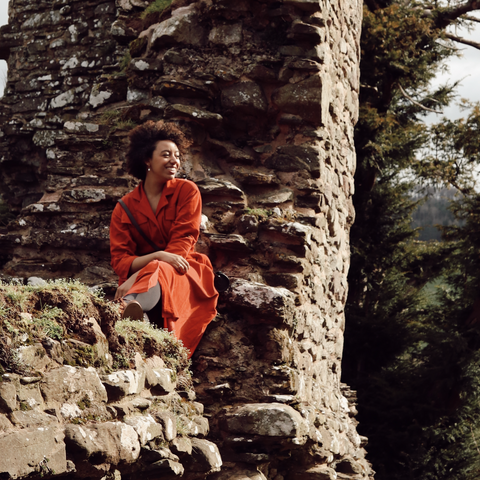 Image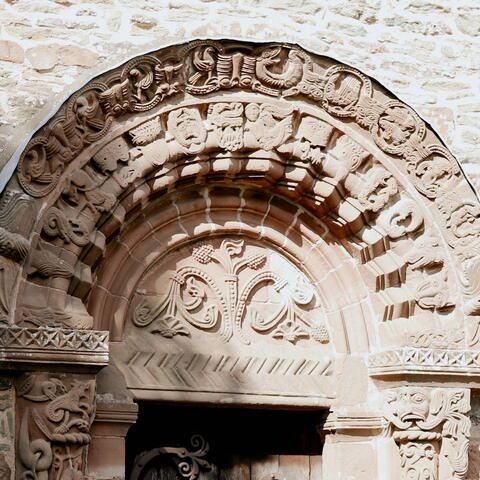 Image