Arthur's Stone & The Golden Valley
Image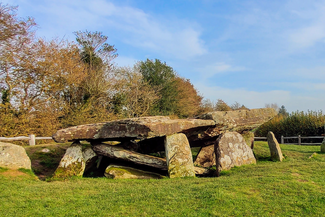 Intro
Discover the magical Golden Valley and look across to the Black Mountains as you make for the prehistoric Arthur's Stone. 
Don't Miss
Arthur's Stone is an atmospheric Neolithic burial chamber made of great stone slabs set in the hills above the Golden Valley. The tomb has been linked to King Arthur since before the 13th century with CS Lewis being particularly inspired by the area when writing his Chronicles of Narnia; the stone table upon which Aslan the Lion is sacrificed is said to be based upon Arthur's Stone. Merbach Hill offers wonderful views of the River Wye and the Wye Valley.
Image
Total elevation gain: 277m
Route Guide
Starting at the oldest pub in Herefordshire, The Pandy Inn, or the small car park opposite, follow the north-east road out of the village, then up the fields to Arthur's Stone. Keep looking over your shoulder for views of the Black Mountains behind you. This is the only significant uphill on the route so you can relax after reaching Arthur's Stone. Take in the views and read the information boards about these sacred stones which pre-date Stonehenge by a millennium!
Turn left onto the road but then almost right very shortly afterward, over fields and down a hill onto another country lane. Follow the lane up to a left-hand bend where you'll walk straight on to follow a bridleway. The bridleway (boggy in places) takes you all the way to the ridge of Merbach Hill where you can take in the best views.
Walk south then follow the hedge line to the road. Shortly after joining the road take the footpath sign to the right. Follow this footpath all the way back to Dorstone. After dropping down the hill there's a farm. The footpath takes you through the farmyard, but there's also a (subtly) signposted diversion if you prefer. Just before reaching Dorstone you'll cross over the old Golden Valley Railway which ran from Hay-on-Wye to Pontrilas between the early 1880's until the mid-1900's.
Afterwards, relax over a lazy lunch at The Pandy Inn or Lower House Farm.
Gallery
Image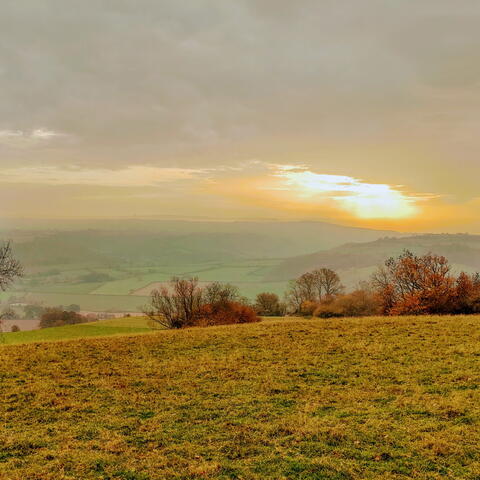 Image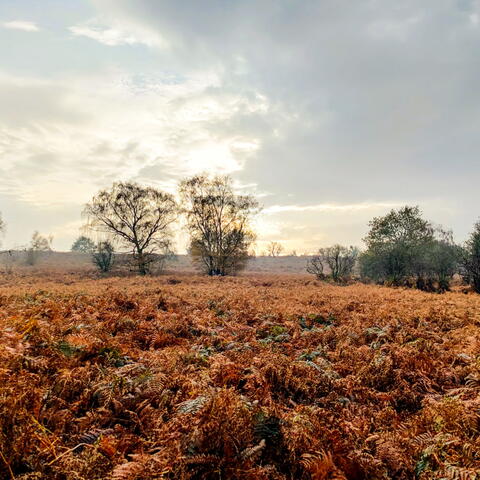 Image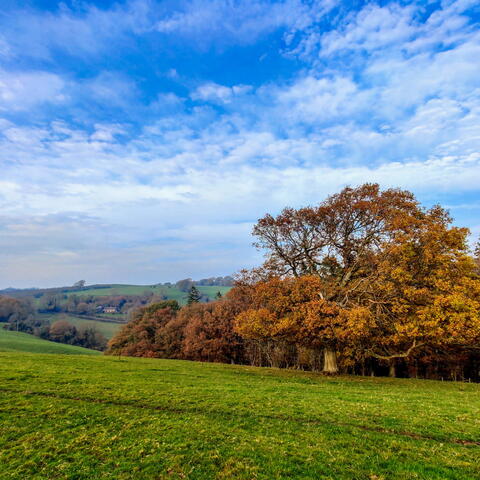 Image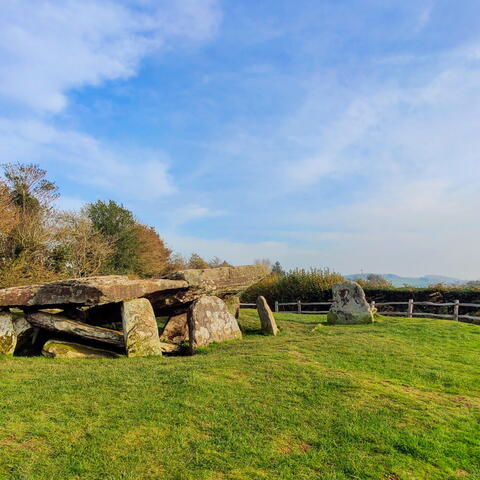 Image
Image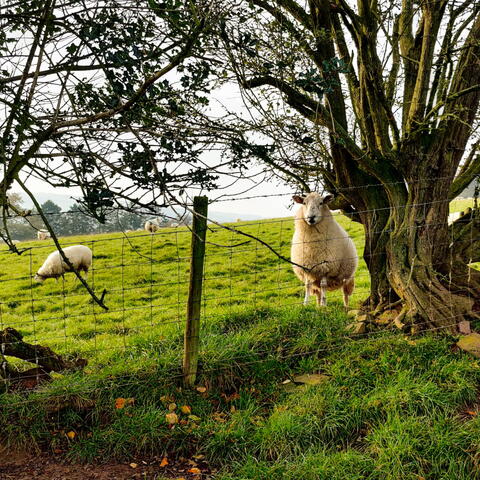 Image
Image