Kington to Lingen
Image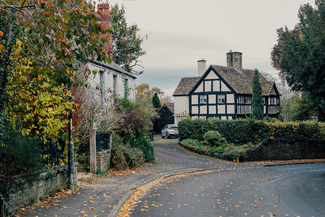 Intro
This wonderfully scenic part of the trail includes spots associated with Byron's affair with Herefordshire noblewoman Jane Harley in 1812/1813. The path first follows the lush banks of the River Arrow via Titley Junction Station, now a small private railway where steam engines occasionally fire up. Titley Pool, is a 22-acre 'kettle hole' lake and a Site of Special Scientific Interest. Accessed from a small gate by the trail, it is home to the brightly plumed great crested grebe and other species.
Image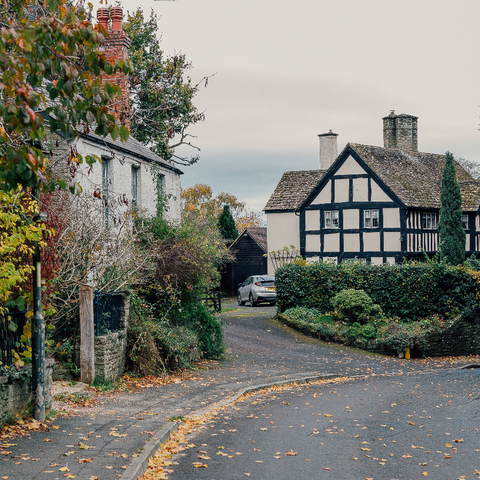 Route Guide
The lake is one of three in the grounds of the former Eywood mansion where Byron consorted with the countess under the nose of her husband Edward Harley, 5th Earl of Oxford. Byron wrote, "The country round this place is wild and beautiful, consequently very delightful."
The trail wends from the Arrow to the Lugg Valley via Wapley Hill Fort, an impressive multivallate iron age fort part-extending to five concentric ramparts. A deep shaft within is described by archaeologists as a 'sacrificial pit' or 'ritual shaft.' Byron came walking on Wapley with his lover's children and one of them threw a stone at his head. He made a fuss. "The stone being very sharp, the wound bled rather profusely.... it just missed an artery," he moaned to a friend.
On a cliff, high above the Lugg is the fine country house the poet described as "my place at Kinsham." In early 1813, work was being carried out at Kinsham Court, to ready it for Byron. He never took up residence, but it may have served as an occasional love nest. Byron visited the adjoining Kinsham Church and churchyard, scorning "the most facetious epitaphs I ever read!"
Through a lovely oak wood on Cole's Hill, the trail descends along an ancient hollow way to Lingen.
Image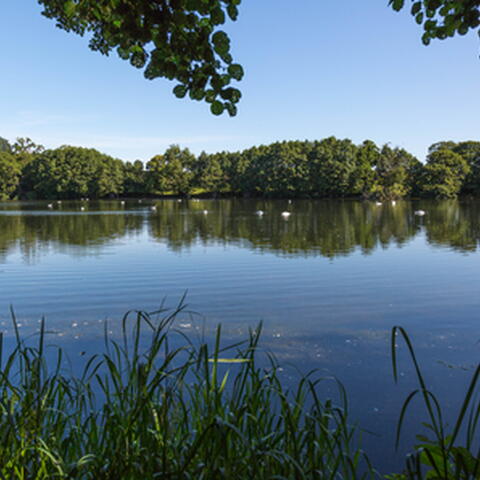 Image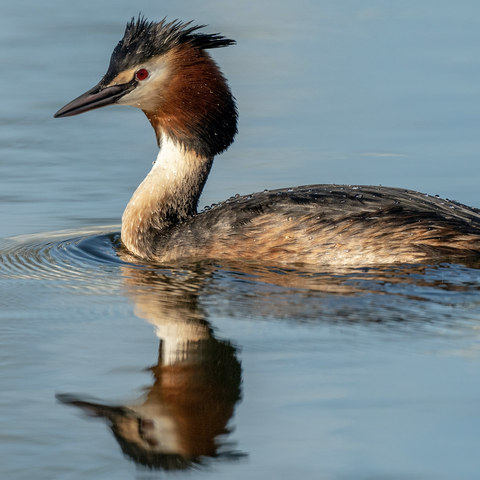 Image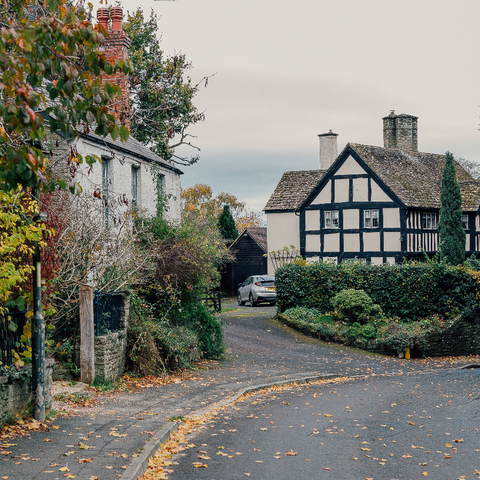 Image