Lingen to Leintwardine
Image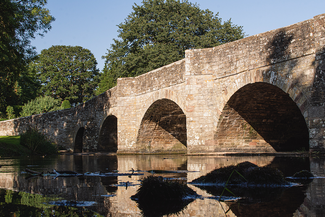 Intro
Linger a little in Lingen which boasts an early motte and bailey castle site, a tiny church dating from the 13th century, a welcoming pub, good footpaths and a wildlife-friendly landscape. Beyond the lovely brooks and wooded dingles is stark Harley's Mountain – not a true mountain of course, but at 1,260 feet the highest hill on the Herefordshire Trail.
Image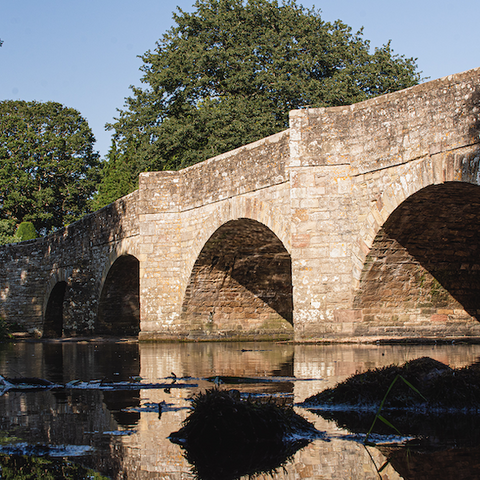 Total elevation gain: 381m
Route Guide
The summit rewards the intrepid walker with unsurpassed views over mid Wales and to some of Shropshire's highest hills: Brown Clee, 1,770 ft, and the distant Wrekin, 1,335 ft. Our 'mountain' takes its name from the Harley family - among them the former earls of Oxford - major landowners for centuries. London's Harley Street recalls their city links.
There is another climb to reach Brampton Bryan Park, a former deer park. Brimming with wildflowers, butterflies, bees and beetles, the lower park resembles an enormous hay meadow in summer. Oaks, chestnuts and other specimen parkland trees of great size and age grace the scene.
The mellow thatched cottages of Brampton Bryan are a picture of tranquillity belying the village's turbulent past – it was burnt to the ground in the English Civil War. In 1643 brave Lady Brilliana Harley (1598-1643), defended her home, Brampton Bryan Castle, against 700 Royalist troops in a three-month siege while her husband and sons were away fighting for Parliament.
The aggressors withdrew, but Brilliana's health suffered, and she died soon after. The castle was destroyed by cannon in a second siege. The ruin is out of sight in the grounds of Brampton Bryan Hall, which continues as the Harley ancestral home. The house featured in the film Howard's End.
The last section of the walk is an easy plod along the valley of the River Teme to Leintwardine, Roman Bravonium, where the High Street aligns with the Roman road of Watling Street.
Route Highlights
Image
Image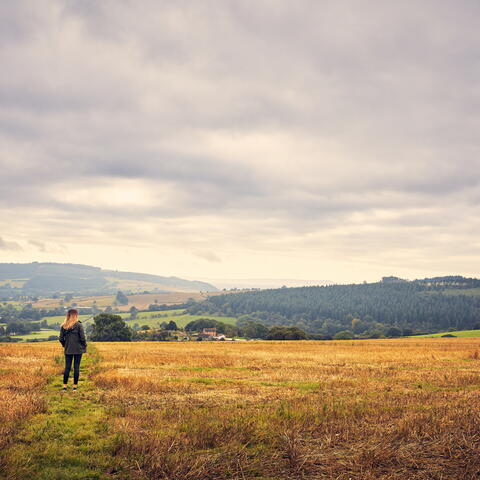 Image