Ledbury to Marcle Ridge
Image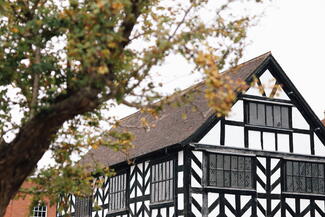 Intro
The trail begins on Herefordshire's most easterly edge in Ledbury, moments away from the majestic Malvern Hills. Surrounded by woods, orchards and hills, Ledbury is a beautiful spot, characteristic of the county and beloved of literary luminaries from John Masefield to Elizabeth Barrett Browning. It is celebrated for its array of independent shops and its international poetry festival as well as its pretty jumble of historic buildings.
Image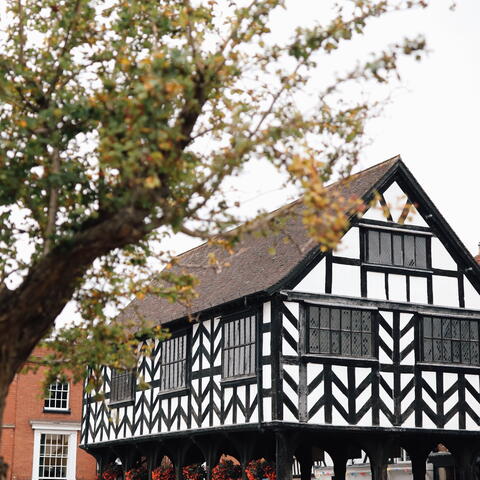 Route Guide
Walkers will, in fact, start at the most iconic of these, the Market House. Sat on stilts in the centre of town, this black and white beauty is a 17th-century addition to a market dating from 1122. It trades every Tuesday and Saturday, suitable for picking up provisions to fuel the stretch ahead.
From here, the route threads through town, soon reaching open country. It's an extensive fruit growing area and much of the onward journey is through orchards, with tiny villages and historic buildings completing the scene. In Aylton, spot the thatched barn at Court Farm, which dates from 1503. It is supported by eight 'crucks' – huge naturally-curved oak timbers – and has an infill between its wall timbers of thinly-cut and woven oak stave ('wattle').
In nearby Putley, you'll pass through the former landscape park of the elegant Queen Anne-style mansion of Putley Court. Former resident, Squire Riley, pioneered quality fresh fruit production and despatch by rail to the cities in the 1880s. Today, the local parishes celebrate their fruity heritage every autumn with the Big Apple Festival.
A large depression on Marcle Ridge, The Wonder, is marked on the OS map. In 1575, a great landslip moved downhill engulfing all in its path. Kynaston Chapel, its churchyard, trees and cattle were swallowed up "to the astonishment of all beholders," according to Tudor historian William Camden. Marcle Hill had indeed moved!
It's easy walking with fine views on Marcle Ridge, passing the 540-ft mast of Ridge Hill Transmitting Station. Then, downhill to Much Marcle village, pausing perhaps at local landmark, Weston's Cider Mill. Cider and perry have been made here since the 1880s and it is still run by descendants of the founder. Book a tour or stop for a bite to eat.
Route Highlights
Image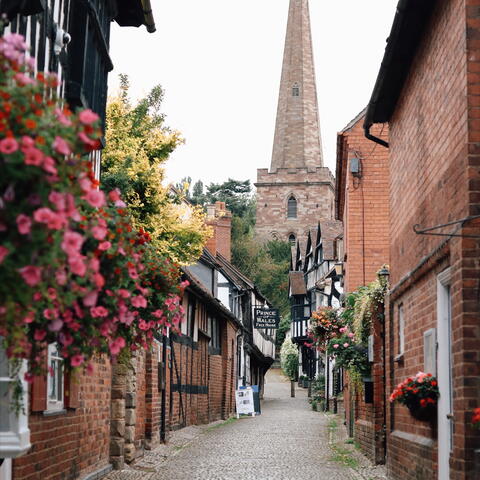 Image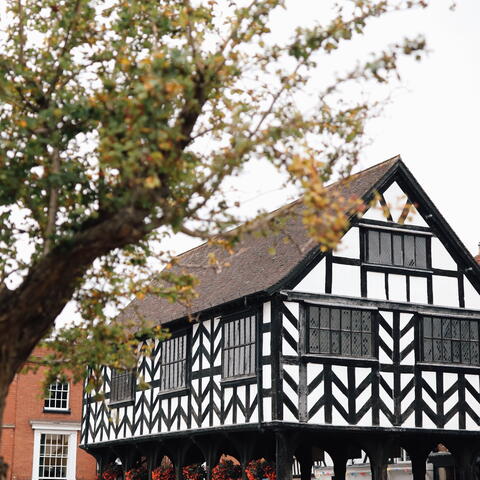 Image