Leintwardine to Richards Castle
Image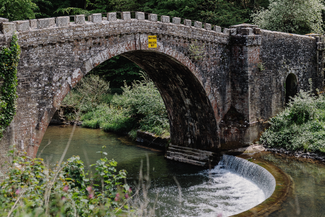 Intro
The path from the Teme Valley heads up steep Shelderton Hill which rises to more than 1,000 ft and bears east, past remaining hillside fragments of the former Royal Forest of Mocktree, a once vast medieval hunting forest spanning the Herefordshire/Shropshire border. In the 17th century, the woodlands were leased to ironmasters to coppice wood for charcoal.
Image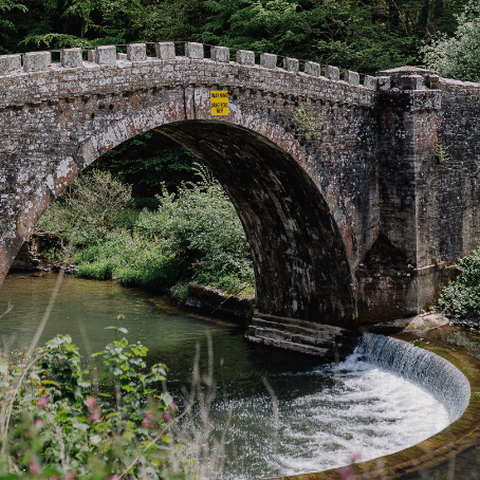 Route Guide
Bringewood Forge's iron smelting furnace and forges stood by the Teme, close to Forge Bridge and its elegant horseshoe weir. Energised on its passage through Downton Gorge, the river drove waterwheels for bellows and trip hammers. Mule trains brought in iron ore and charcoal and then carried away finished iron. When it ceased production in 1815, Bringewood was the last major charcoal-fuelled ironworks in England.
Along the riverbank, look our for Downton Castle, built on the profits of iron by Richard Payne Knight MP (1750-1824), grandson of the Bringewood ironmaster Richard Knight (1659-1745). Payne Knight, a classical scholar, was an enthusiast of the 'picturesque' school. His inherited estate was all he could have hoped for.
Part of it is now a designated Site of Special Scientific Interest (SSSI), Downton Gorge National Nature Reserve. Its ancient woodland is a remaining fragment of Bringewood Chase, a largely upland former royal forest. In winter, colliers toiled to make charcoal and mules descended steep tracks to carry fuel to the ironworks.
The trail heads over Hunstay Hill and through a forest tract to the Church of St. George, Burrington. Its rare churchyard cluster of cast-iron grave-slabs, the earliest
dated 1619, are the monuments of the Teme Valley ironmasters and their families, the Knights among them.
Along the trail is the former home of a celebrated member of the family. Elton Hall, beside the hamlet's tiny Norman church, was the home and 'laboratory' of pioneer horticulturalist and plant breeder Thomas Andrew Knight (1759-1838). Charles Darwin, in On the Origin of Species, paid credit to Herefordshire-born Knight for his ground-breaking research into plant physiology.
Route Highlights
Image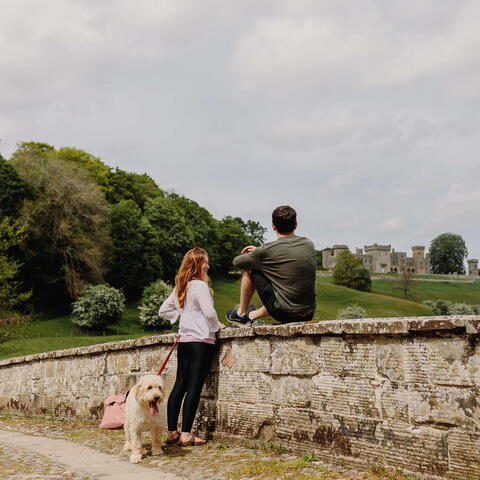 Image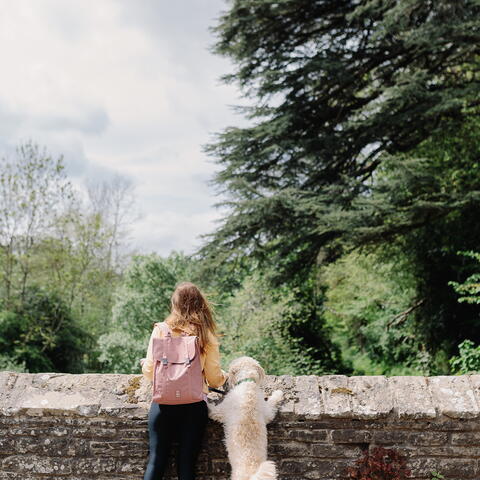 Image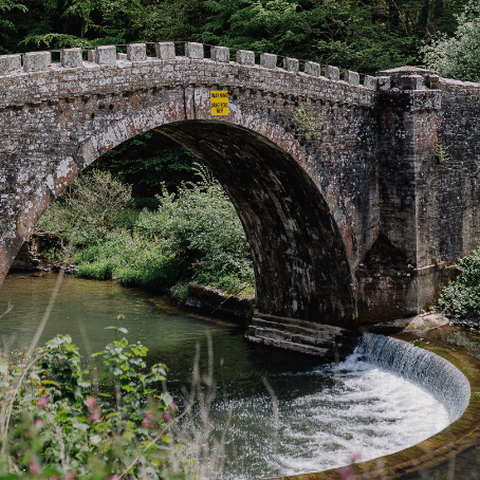 Image