Image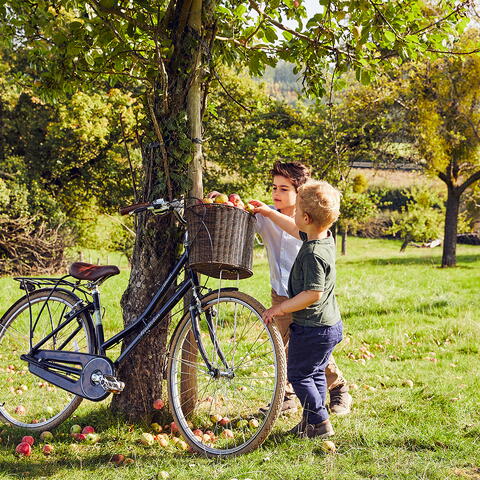 Autumn for Foodies
Image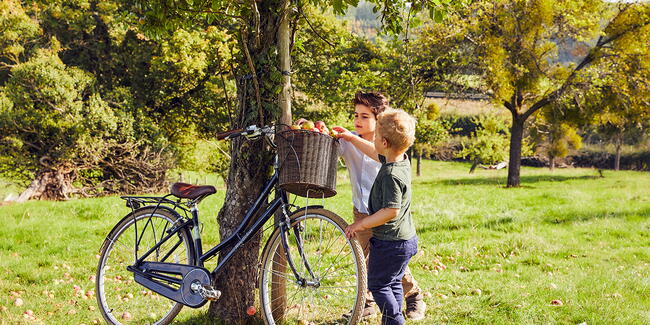 Foodie experiences, cider sleepovers & colourful walks
Celebrate the harvest season in Herefordshire! Autumn is a very special time to visit  - see the tractors bring in the harvest of hops, apples and potatoes, breathe in the apple-scented air and enjoy the landscape as it blazes with colour. 
It's foodie heaven! There's a host of seasonal things to see, do and taste. Watch artisan cider makers press fruit, tour our gorgeous vineyards, forage for mushrooms, sample award-winning ciders and drink fresh hops green beer. Our glorious gastropubs will, as always, offer a warm welcome and menus inspired by local produce.  Afterwards, enjoy walks in our orchards, woods and gardens which will be alive with fiery reds, burning oranges and vivid yellows. 
Image
Herefordshire looks radiant in the autumn, glorious golds, russets and reds create an explosion of colour. It's an irresistible invitation to venture outdoors! Meanwhile, there's special seasonal foodie experiences to enjoy, including tours, tastings and orchard strolls. 
Image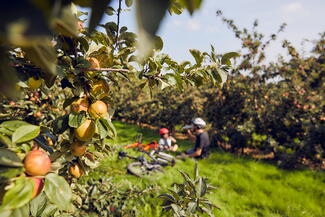 Sample superlative cider in the spiritual home of the apple by visiting our artisan producers for tours, tastings and orchard strolls. 
Visit our craft cider producers
Image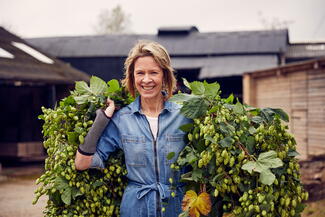 From slurping fresh green hops beer to foraging for mushrooms, let us tempt your tastebuds with our special foodie experiences, many of which are unique to this time of year.
Read More
Image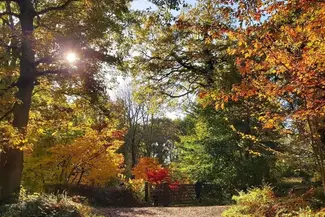 Calling all leaf peepers, garden lovers, leaf kickers, conker collectors and happy hikers! Discover the best woodlands, open gardens and arboretums to enjoy seasonal colours.
Read More
Image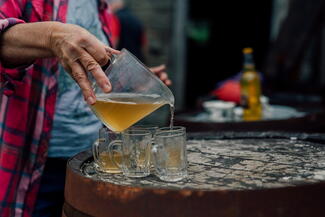 See cider being made the traditional way! Tommy the Gypsy Cob will crush apples in the mill, with the help of his owners, Wendy and John Lloyd, and the team of cider makers working the old press. Visitors can taste and buy cider made last autumn, including the new Whisky Barrel cider and Fair Oak cider brandy, and watch the documentary film made by David Bishop, Horse-powered in Herefordshire.
Find out more
Inspiration & Itineraries
Image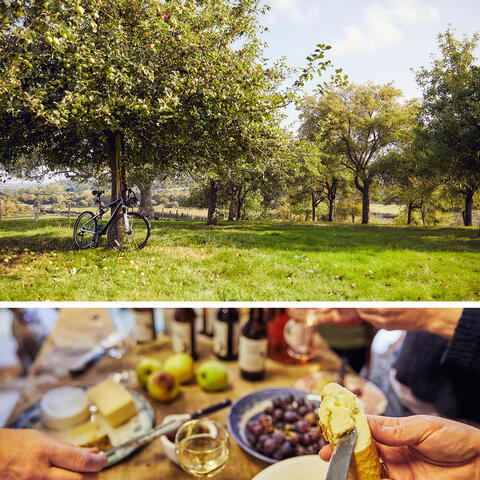 Celebrating our favourite thirst-quencher Three circular routes One in the north, one in the south, and one in the west...
Image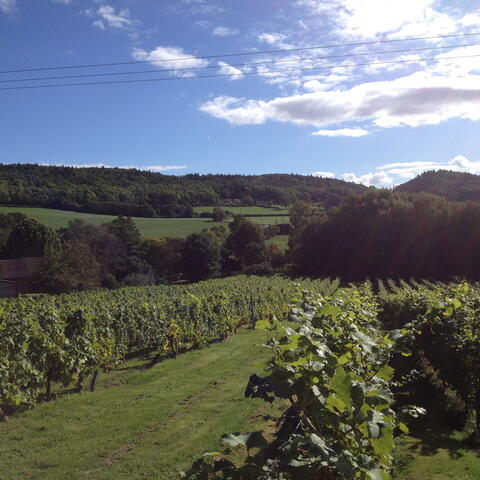 Herefordshire's cider-making credentials are legendary but our cup (or should that be glass?!) overflows with fabulous wine producers too. Enjoy
Image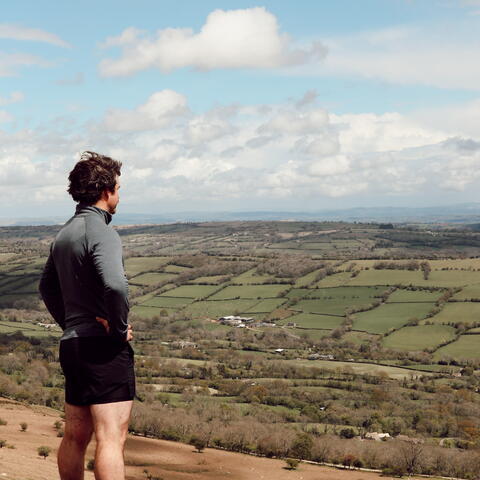 A modern pilgrim route uncovering wild landscapes & ancient landmarks.
While In Herefordshire, Enjoy…
Image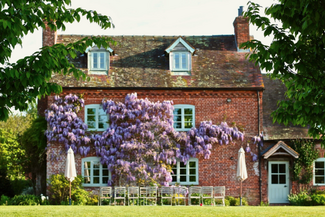 Fabulous Accommodation
Our accommodation is as wonderfully characterful as our people – stay at gastro pubs, half-timbered hotels, cosy cottages or on working farms.
Image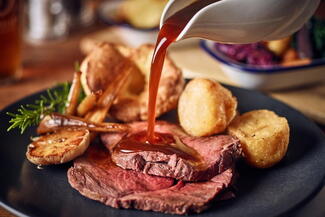 Glorious Gastropubs
Herefordshire does a rather tasty line in gastropubs. Seasonal produce is their superpower and they are champions of local provenance. And finding them is half the fun!