Book your Slow Shopping Break
Special offers for sustainable shoppers
Image

15th November, 2021
Herefordshire is the home of slow shopping so why not make a break of it with one of our enticing Slow Shopping offers. All are available to guests who book direct and quote 'Slow Shopping'. Enjoy the experience and think eco by buying less but buying well - there's more ideas and itineraries at www.visitherefordshire.co.uk/slow-shopping
Green Dragon Hotel, Hereford
Stay at this stylish hotel in the historic heart of the city, only moments away from the Cathedral and River Wye as well as the buzzy Independent Quarter. 
Special offer: £150 for a two-night B&B break for two guests to include cream tea on arrival (to be taken between now and Christmas).
Image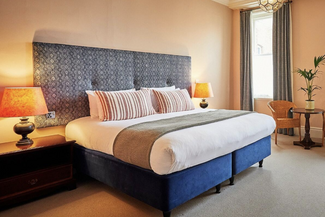 Image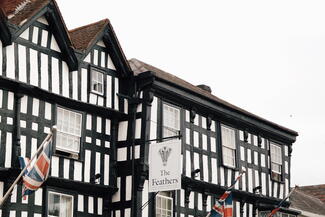 The Feathers Hotel, Ledbury
This black and white former coaching inn is packed with character and charm, and makes the perfect Slow Shopping base.
Special offer: Two-night B&B Slow Shopping Escape for two with a two-course dinner on one evening. To see this rate, just use the code SLOW_SHOPPIN on their website when booking.
The Cob at Montpelier, Brilley
Relax into the Slow Shopping vibe at this gorgeous B&B located between Kington and Hay-on-Wye in a wild meadow.
Special offer: Quote 'Slow Shopping' when booking a two-night B&B break between now and 23 December inclusive from £260 to receive a glass of mulled wine, mince pie and gingerbread man on arrival, plus a handcrafted Christmas tree decoration and a hand-tied bunch of winter greenery from the garden to take home.
Image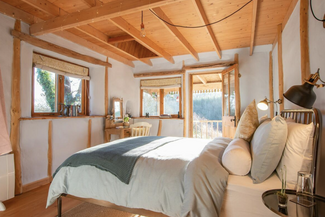 Image
The Wain House, Three Ashes
Situated between Ross-on-Wye and Hereford, this fully accessible two-bedroom converted barn with a woodburner is a cosy retreat. Based on Trippenkennett Farm, this cottage has views over countryside and the fishing lakes - guests are welcome to go fishing too. 
Special offer: Quote 'Slow Shopping' when you book to receive a Taste of Herefordshire hamper. Three night stay is from £400.
The Old Forge Cottage, Ross-on-Wye
This stylish four-bed Grade II cottage is perfectly situated for winter mooches around the shops and strolls along the river. 
Special offer: Quote 'Slow Shopping' when booking to receive a special, upgraded Taste of Herefordshire Welcome Pack. In the run up to Christmas, there is also a special rate available of £100 per night (min 3 nights) for up to 8 guests and a dog.
Image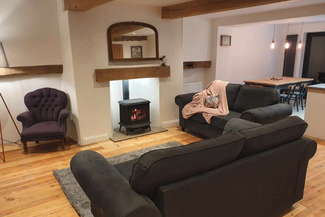 Image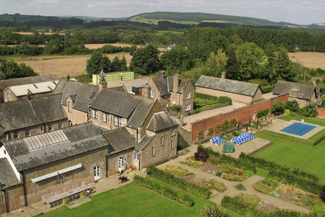 White Heron Properties, Lyonshall
Pick your favourite from a collection of six delightful holiday cottages, within easy reach of Kington, Leominster and Hay-on-Wye.
Special offer: Quote 'Slow Shopping' for a 15% discount on a 3-day weekend. Accommodation will include a Christmas tree, plus mince pies on arrival with a bottle of fizz and the estate's Cassis or Framboise to make festive cocktails. e.g. 3 nights at The Forge will cost £357, reduced from £420.
The New Inn, near Ross-on-Wye
Originally a 16th-Century coaching inn, this foodie pub with three luxury bedrooms near Ross-on-Wye opened last year with a focus firmly on local produce and wines.

Special offer: any guests staying between now and Christmas who quote 'Slow Shopping' when they book directly will be treated to a couple of glasses of wine each from the wine menu - there are over 36 wines by the glass to choose from including many from Herefordshire.
Image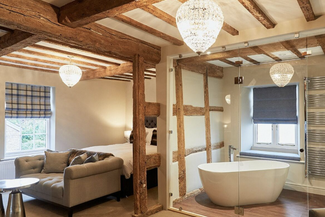 Image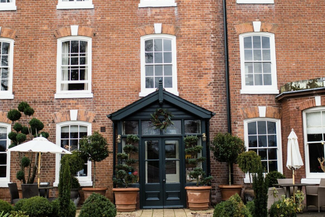 Verzon House, Ledbury
This beautiful country house is situated just outside Ledbury, with views across to the Malvern Hills.
Special offer: quote 'slow shopping' when booking dinner to receive a complimentary glass of Sixteen Ridges' delicious English sparkling wine for each guest.