Fave 5 Adrenaline Activities
The best outdoor pursuits, recommended by Ben Andrews - local organic farmer and fitness fan, find him on Instagram @bentheoandrews
Image

7th June, 2021
I grew up in Herefordshire and I couldn't be more of a fan! It's a gorgeous county and there are amazing places to do everything I love, from cycling and canoeing to running and walking. These are my favourite things to do when we have friends visiting or take a very local staycation. I hope they inspire you to get active here too!
Must see! Watch video of Ben tackling the Cat's Back here
1. Run around Cat's Back and Black Hill
This 13km loop is simply stunning! The Cat's Back is a high, narrow ridge in the Black Mountains with views out across Herefordshire, Wales and even the Bristol Channel on a clear day. It feels so remote and wild up here, I just love it. You also walk along part of Offa's Dyke Path, which was built to separate the two kingdoms of England and Wales so you get a nice bit of history thrown in too. Of course, if you are feeling slightly less energetic, it also makes an excellent walk.
2. Canoe the Wye
We're so lucky to have the River Wye on our doorstep. I like to put in at Lucksall Campsite at Holme Lacy and glide to Hoarwithy. You can stop for lunch at the New Harp Inn or Cottage of Content before carrying on down the river to Ross on Wye for dinner. Camp overnight then paddle to Symonds Yat the next morning. There's lots of canoe providers who can arrange this trip for you and plenty of options to extend it, if you want to spend a few more days on the river.
Image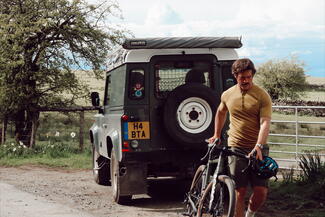 Image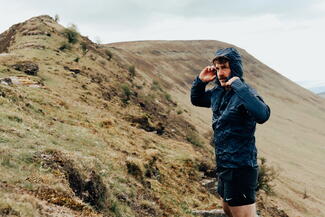 3. Walk amazing landscapes
This is a superb walk through different types of landscape, it's a great place to feel connected with nature. You start at Croft Castle, a manor house looked after by the National Trust (definitely worth a visit) and then head up through parkland and woodland to Croft Ambrey. This was the site of an Iron Age hillfort and is a fantastic spot with, you guessed it, more gorgeous views. You then track across Bircher Common and return via the picturesque Fishpool Valley. It's heaven.
4. Hike up Garway Hill
Garway Hill is actually an easy walk but the views are something else and wild mountain ponies graze up here - they are just the loveliest sight. From here, you can take several walks, including one to Dragon's Gate which is where Stevie and I had a mini-staycation. Set on a farm overlooking the Monnow Valley, the glamping cabins are lush with log fired hot tubs and there's an excellent pub just down the road if you don't feel like cooking.
Image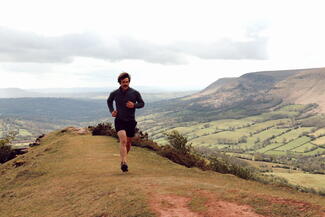 Image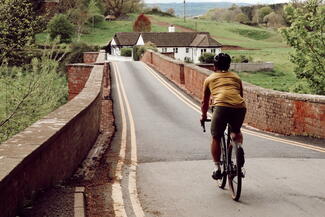 5. Cycle around Bredwardine
Herefordshire boasts stacks of epic rides! I love taking the road bike out on the 20-mile loop from Tillington through Credenhill to Bredwardine and then on to Moccas and Madley before heading up the A438 and back to where I started. It's a gorgeous route which crosses the River Wye twice. Don't forget to allow time for a pint or lunch at The Bell Inn in Tillington on your return. 
And finally...cider & food
Here's an extra one for luck...You really cannot come to Herefordshire and not sample our cider. Try a pint of Westons in one of the pubs or, even better, visit Newton Court Cider or one of the local cider-makers to sample their wares. As for food, I take everyone to either The Bookshop or Burger Shop in Hereford at least once! Honestly, I'll take any excuse to eat there more often, the food at both places is amazing.