Image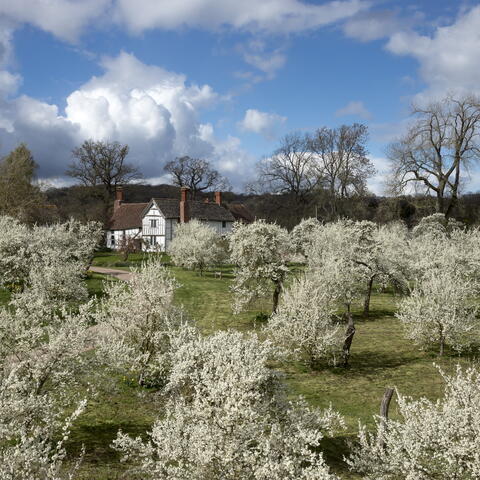 Country Estates & Community Orchards
Image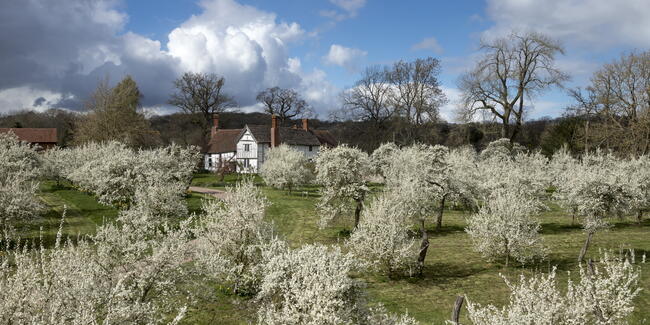 Visit our country estates and community orchards to play, walk and picnic under the blossom.
Wind your way through the fruit trees in a Victorian walled garden, stroll through vintage orchards and walk blossom-filled trails. For children there's space to run free, spot butterflies and play hide and seek. Bring a picnic blanket or stop by a bench to enjoy an al fresco feast.
Rare, unusual and heritage varieties of apple take centre stage, including many with local roots such as the Ten Commandments, Herefordshire Red Streak and Doctor Hare's. Pear, damson and cherry trees are also dotted around, adding their blooms to the gorgeous display.
Image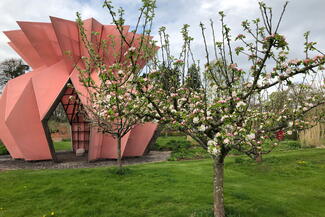 National Trust Berrington Hall
Berrington Hall is a fine example of a Georgian sandstone mansion and its parkland and walled garden were the last designed by Lancelot 'Capability' Brown. Step inside the walled garden to experience the heavenly blossom from over forty-eight varieties of heritage apples. Bring your picnic and look out onto the fourteen-acre serpentine lake to spy the colony of herons who return yearly to breed and bring up their young on the lake's island.
Image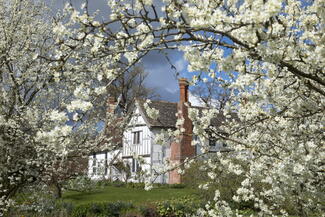 National Trust Brockhampton
The quaint medieval Brockhampton Manor sits within mature orchards, with incredible damson blossom coating the boughs of the mature trees with clouds of fragrant flowers. The orchards here are the largest cared for by the National Trust and are being extended to create more wildlife habitats as well as green space for visitors. The mature orchards roll into lowland meadow, recently planted-up with fruit trees in a design which will visually tell the story of the eating apple. Visitors are welcome to picnic, play and relax at this special place.
Image
Hellens Manor
Set in the rural landscape of Herefordshire, Hellens Manor is a much-loved historic Tudor/Jacobean home.  Walk around its beautiful orchards which bloom in spring with pink and white blossom. Bring your picnic and enjoy under the blossom trees (entry is free)...and don't miss to say hello to Blossom the donkey too! Owned by the Pennington Mellor Munthe Charity Trust, Hellens has an incredible tapestry of stories, characters, art, furniture, grounds and formal gardens. 
Image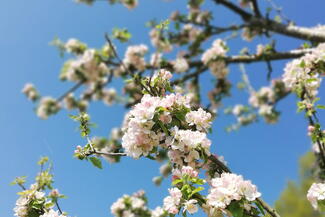 Dragon Orchard, Putley
Enjoy a picnic under the blossoming trees and take a walk through the orchard. At Dragon Orchard their focus is on creating a space for people to detach from the hectic pace of modern life, and connect to nature. A family-run fruit farm growing apples, pears, plums and quince. In their heritage variety orchard, there is a beautiful, curved straw-bale construction called 'The Big Hug', perfect for enjoying your picnic and drinking in the heady scent and beauty of the blossom. There is some intangible magic in this Orchard that will weave through your time here, and leave you feeling more energised and alive than when you arrived.
Image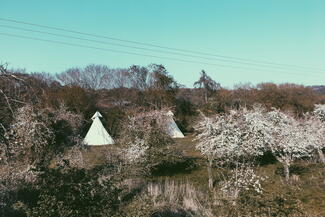 Orchards at White House Glamping
Visitors are welcome to pop by and enjoy your picnic under a blossoming apple tree in White House Glamping's old cider orchard. You will be surrounded by our impressive tipis. After your picnic, wander down to the river and skim some stones on the pebble beach.
Image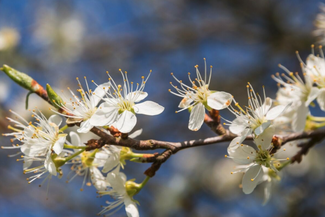 Breinton Community Orchard
Spring is the seasonal highlight at Breinton Springs when the cider orchards come into blossom and the woodlands are carpeted with bluebells. Pick up a picnic and enjoy with friends and family under the blossom tress. 
Colwall Community Orchard
Colwall Orchard Group has developed an orchard trail around Colwall which will take you on a journey through mature traditional orchards as well as their own young orchards have been planted within the last 10 years. Enjoy a lovely picnic under the rows and rows of beautiful blossom.