Image
Tours & Tastings
Image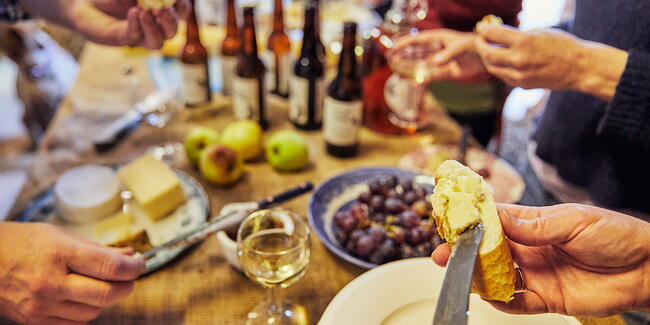 Herefordshire cider is the stuff of legend and we are home to many speciality makers, from artisans to big brand names. Visit during blossom season to see the cider orchards in all their glory.
Take the opportunity to meet our friendly cider makers - many offer guided orchard tours and a glimpse behind-the-scenes of their cideries. Or, take a relaxed stroll around their fruit trees, complete with wild flowers, busy birdlife and buzzing pollinators. 
Sampling is, of course, an absolute must! Herefordshire has stacks of award-winners on its books but which maker will capture your tastebuds? Enjoy a drink with a picnic under the blossom and take home a few favourites.