Seasonal Foodie Experiences
Celebrate the harvest with vineyard tours, cider & green hops beer tastings, foraging & food hero evenings
Image

2nd September, 2021
Autumn in Herefordshire is all about the harvest! It's a glorious time of year... trailers bring in the harvest of hops, apples and potatoes, whilst the scent of apples drifts on the air. And a series of seasonal events and experiences makes this time of year even more special.
1. Beerjolais Nouveau! Taste fresh green hop beer 
At Swan Brewery, Leominster

Harvest time means one thing to Swan Brewery, the chance to brew green hop beer. This seasonal draught perfectly captures the spirit of late summer with its zingy, grassy flavours. Over half the UK's hops are grown in Herefordshire which is dotted with pretty hop yards, so it's the ultimate way to celebrate the harvest. Time is of the essence - Jimmy starts making the beer whilst Gill heads to a nearby farm to collect the hop 'cones' which have just been picked from the bine. They are added to the brewing copper within the hour to ensure the fullest aromas. 
Savour the flavours of "beerjolais nouveau", otherwise known as Green Swan, from the cask at Swan Brewery.

More info
Image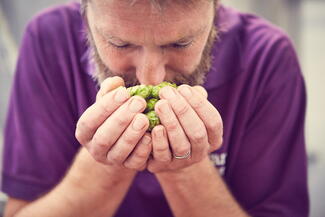 Image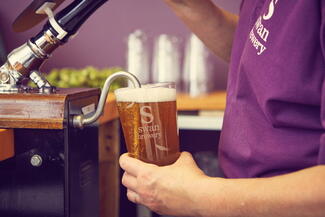 2. Horse-powered Cider Pressing
23 & 24 October, 10am to 4pm
Fair Oak, Bacton, HR2 0AT
Free entry, donations to Laurie Engel Fund for Teenage Cancer Trust welcome. 

See cider being made the traditional way! Tommy the Gypsy Cob will crush apples in the mill, with the help of his owners, Wendy and John Lloyd, and the team of cider makers working the old press. Visitors can taste and buy cider made last autumn, including the new Whisky Barrel cider and Fair Oak cider brandy, and watch the documentary film made by David Bishop, Horse-powered in Herefordshire.
Image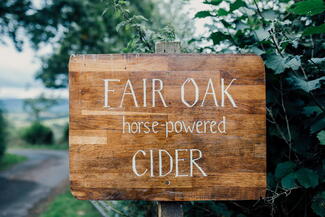 Image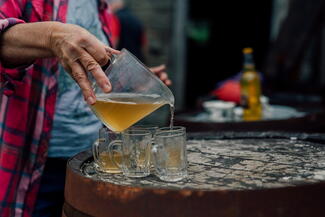 3. Tours & tastings at vineyards
Coddington Vineyard, near Ledbury
Frome Valley Vineyard, near Bromyard
Wythall Estate, near Ross-on-Wye
Herefordshire's cider-making credentials are legendary but our cup (or should that be glass?!) overflows with fabulous wine producers too. Enjoy vineyard tours and tastings, all in the most stunning of surroundings. 
Image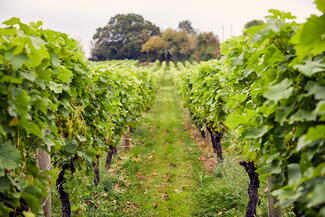 Image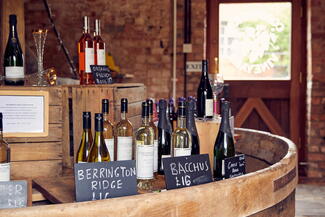 4. Pick Your Own Pumpkins
Pumpkin Pete's, Ledbury
Dates from 16 to 31 October
Booking essential
Visit this pumpkin patch, situated just outside Ledbury, to find your perfect Halloween decoration. With special guest appearances from Herefordshire foodies faves, The Beefy Boys and Origin Pizza - yum!
Image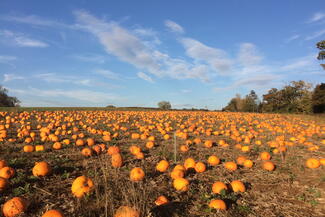 Image
5. Foraging for Mushrooms
With Wild Food UK
Dates throughout September & October
2.5 hour guided foraging walk & wild feast: adults £50, 12-16s £25, under-12s free

Roam Herefordshire's landscapes in search of delicious mushrooms. Plant hunters will be rewarded with a meal made from their seasonal finds, such as mushroom pasta and wild salad, followed by a fruit tart. 
Dates:
Linton near Ross-on-Wye 12 & 7 September, 2 & 29 October
Hay-on-Wye 26 September, 16 & 31 October
Eastnor 3,16 & 22 October, 5 Nov
Hereford 17 October
Image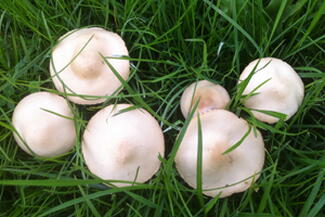 Image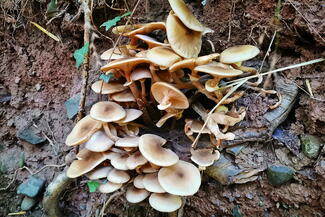 6. Pick Your Own Autumnal Flowers, plus farm-gate Black & Blue Pumpkins & Ornamental Gourds 
With Ledbury Flower Farmer
By appointment
Sept & October for flowers, end October onwards for pumpkins & gourds
Visit this fabulous farm on the outskirts of Ledbury for a bespoke Pick Your Own experience, choosing dahlias, sunflowers and more from the flower patch. Later in the season find dramatic black and blue pumpkins as well as brilliantly quirky ornamental gourds - all of which are not only decorative but edible too.
Image
Image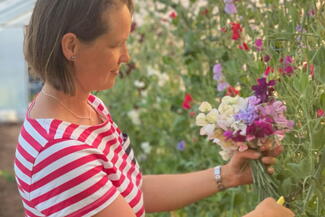 7. Learn to make cheese
Monkland Dairy 
Mondays and Wednesdays, by appointment
Book an experience day to learn cheese-making skills from a talented artisan producer. The tuition will guide you through every stage of the process from milk to maturation, for both hard and soft cheeses. The day runs from 8.45am to 4pm with lunch and refreshments provided. Groups of up to 6 people welcome.
Image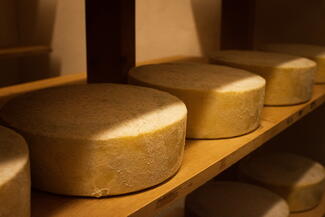 Image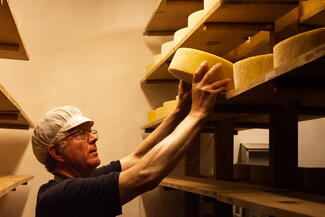 8. Sample the season with a tasting menu
Superb tasting menus are available at several spots around the county. They offer the perfect way to explore local, seasonal produce, often sourced from the restaurants' own kitchen gardens or farms. Expect innovative taste combinations and superlative culinary techniques!
Try the tasting menus on offer at Castle House, Green Cow Kitchens, The New Inn, The Cider Barn and Michelin-starred Pensons.
Image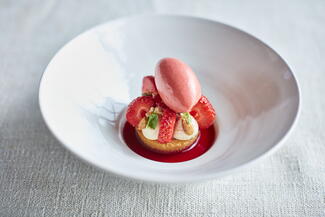 Image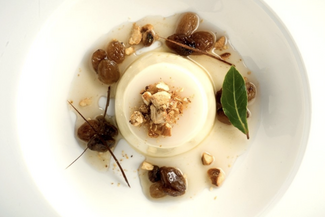 9. Food Hero Tasting Evenings
at Verzon House Restaurant with Rooms
Thursdays in Oct, Nov & Dec 7 - 8.30pm
Booking essential
Settle into the Tasting Parlour to meet local food producers at a series of special autumn evening events. Taste local foods, find out about the artisan's craft and discover delicious drink pairings. Events include:
Artisan Bread & Beer Tasting with Peter Cooks Bread
Cider Tastings with Cheese, Meats & Heirloom Apples with Little Pomona
English Wine Night with Sixteen Ridges English Wines
Eating for Inner Health with Willy's Organic Live Apple Cider
Image