Image
Leominster
Antiques mecca. Cider country. Black and White villages.
Treasure trove of over 120 antiques dealers
Packed with history (home to last ducking stool used in England!)
Gateway to the Black & White Villages Trail
Perfect base to explore historic houses & open gardens
Fantastic craft cider producers nearby
Image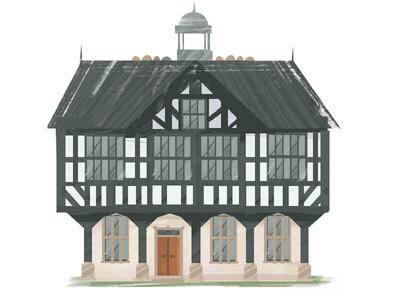 The wealth of antique shops in Leominster (pronounced 'Lemster') leads to regular star appearances on TV but fortunately it hasn't gone to the head of this unpretentious market town. It is fabulously down to earth about its vibrant independent shops and its beautiful blend of medieval, Tudor and Georgian architecture. Set in Mortimer Country, there's many castles and historic houses nearby which hold fascinating stories of the area's dramatic past. For walkers, there are fantastic woods and long-distance trails on the doorstep.
Love Your Leominster Break
Image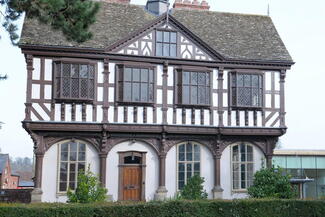 Antiques Hunting
Situated under the medieval overhangs, in Georgian townhouses and under ancient wooden beams, there are over 120 antique dealers. They sell everything from fine furniture to vintage interiors, barometers to medals. It's extremely hard to resist a rummage! And there's a stack of fab independent shops to browse along the way. Allow time to visit the skilfully carved Grange Court. It's the last surviving market house built by the 'King's Carpenter' John Abel.
Image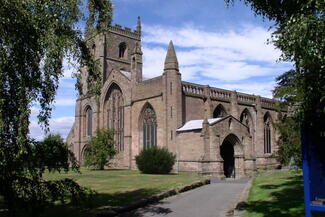 Ducking the Scold
The last ducking stool used in England, back in 1809, is on view at Leominster Priory Church. The unfortunate incumbent was Jenny Pipes, a so-called common scold. But the story ends well. Two dunkings in the river were not enough to quieten this spirited woman and she rose from the water still shouting. In tribute, the local women's Morris Dancing side is named after her.
Image
Walks & Woods
In town, you can follow the signs to take the circular 4.5km Riverside Walk which starts at Corn Square. A short drive away are the inviting tree-lined paths of Queenswood Country Park and Mortimer Forest as well as the 48k Mortimer Trail.
Explore Near Leominster
Image
Hampton Court Castle
Visit the Castle, which started its journey in the early 15th Century, before wandering around the magnificent gardens, including the highly photogenic wisteria arch.  Lots to entertain children, including playground, tree swings, quirky wooden bridges and a waterfall you can walk behind. And we recommend lunch at The Orangery overlooking the lawns.
Image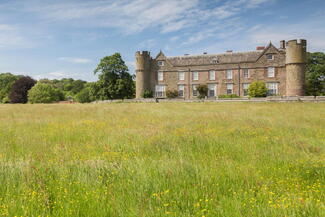 National Trust Croft Castle & Parkland
Discover 1000 years of power, politics and pleasure in an intimate family home. There's fantastic way-marked walks for miles, including the magical Fishpool Valley. Go in spring to see the dazzling carpet of bluebells. Children can go wild in the brilliant natural play area or play in a mini castle.
Image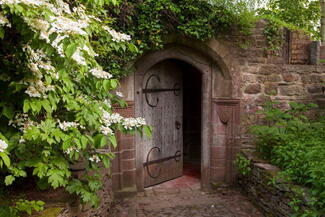 Stockton Bury Gardens
A delightful four-acre garden, home to a medieval pigeon house, kitchen garden, water gardens and well-planted borders. Discuss the garden over lunch at the cafém before being tempted by the plants on sales.
Get Active near Leominster
Image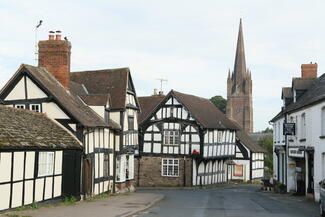 Black and White Villages Trail
Starting in Leominster, follow the 40-mile 'Black and White Villages Trail' which links ten picture-perfect villages. Passing hopyards, orchards and beautiful farming country - it's a small slice of heaven.
Image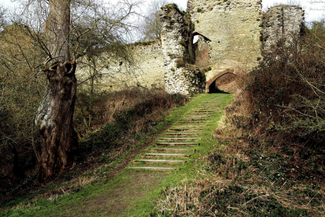 Get to know Mortimer Country
Take a trip around Herefordshire's tumultuous and beautiful borderland, visiting castles and pretty villages which were at the heart of the action.
Select An Option To View On Directory Map