Image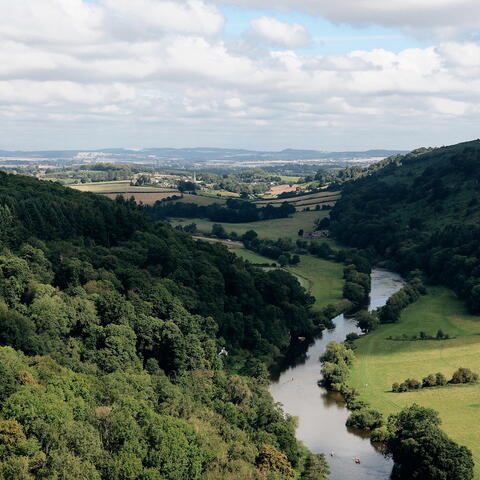 Image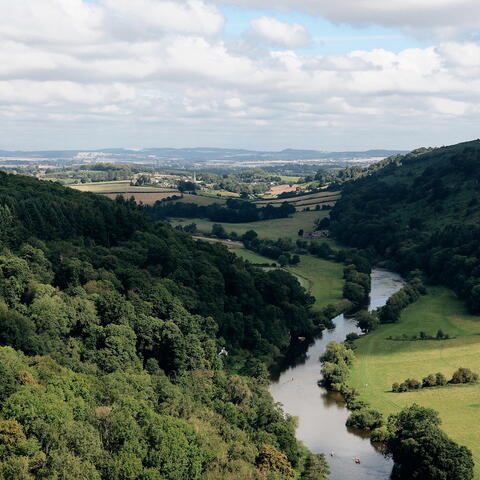 Itinerary:
Herefordshire Trail: Short Break Ideas
Walking itineraries for weekends away
Make the most of a weekend by taking a Herefordshire Trail short break.
Perfect for couples of groups of friends, each of these itineraries offers the opportunity to explore a section or two of the Herefordshire Trail.
To download the full guide and GPX maps, visit our dedicated page.
Vineyard Wander
Spend the afternoon in Ledbury, staying at The Feathers Hotel. After breakfast, start the trail in reverse, walking towards Fromes Hill.
Call in at Coddington Vineyard for a tour, tasting and lunch in the garden, before continuing on to Bishops Frome.
Stay over at The Chase Inn, waking for a wander through hopyards and vines to Frome Valley Vineyard and another tour and tasting.
Walk on to Bromyard's black and white Falcon Hotel and don't miss dinner at Pensons restaurant (Michelin starred), a short taxi ride away. Return to Ledbury the next day via the 482 bus.
Image
Mortimer Loop
Travel to Leintwardine, staying the night at The Lion, a delightful country inn by the river.
In the morning, walk section 11 through the Teme Valley, picnicking at the castle ruins in Richards Castle or savouring a pint at the Castle Inn.
Hop on the 390 bus (15.11 service) from the pub, arriving in time for a mooch around Ludlow, which lies just over the border in Shropshire.
Then, at 17.45, take the 740 bus (from Compasses Inn, Corve St) back in time for a well-earned dinner at The Lion.
Image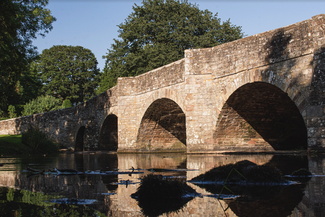 Hike & Paddle Weekender
Set off from Ross-on-Wye on foot, following the river to Hoarwithy.
Dine in the village at the New Harp Inn, or walk 30 minutes to The Loughpool or Cottage of Content.
Stay the night under the beams of the homely Old Mill B&B. In the morning, cross the road to Tresseck Campsite, also home to Hereford Canoe Hire, to paddle downstream to Ross.
Soak up the tranquility of this remote section of river, landing your canoe just past the Hope & Anchor pub, where you can enjoy lunch.
Image